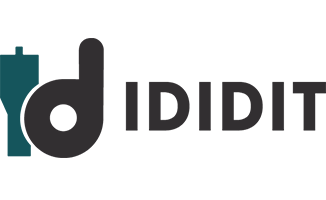 (517) 424-0577
https://www.ididitinc.com
ididit News
Join us for some fun for a good cause on June 10, 2017. Ididit will host their 2nd annual fundraiser Poker Run to help raise money for Relay For Life and the American Cancer Society. The ididit/Relay For Life poker run will shove off at 1pm and will take you to 5 stops in and around the Tecumseh/Clinton area. We'll gather at the last stop for food, drinks, camaraderie and to hand out prizes. The player with the best poker hand will go home with the top prize. A $10 buy-in (and a car to drive) is all that is needed to join in on the fun. All monies raised will go directly to the American Cancer Society for cancer research. Please call us at 517-424-0577 for questions and more information.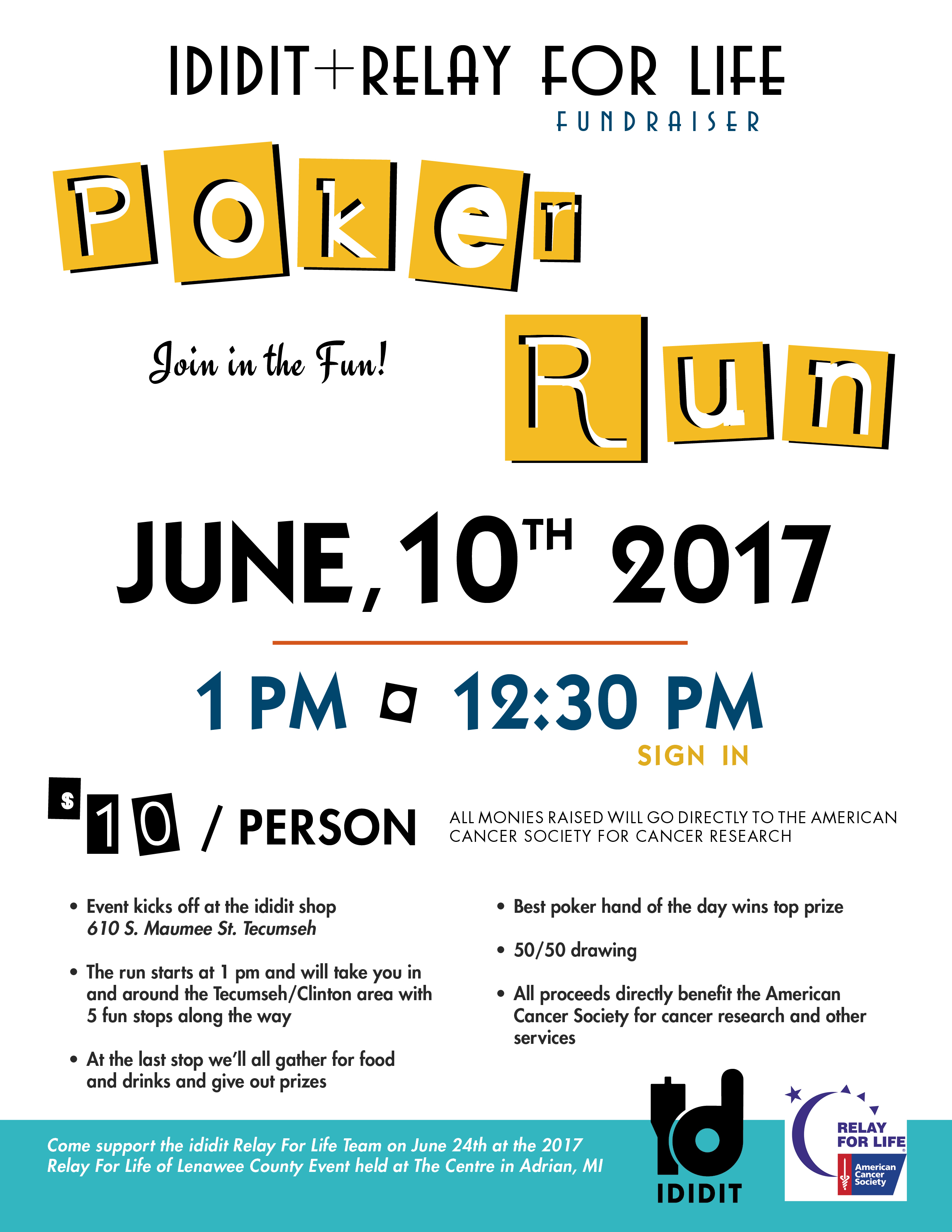 ---
The hot rods, street rods, muscle cars, sports cars and trucks that line up for the highly-anticipated annual ididit Car Show & Open House never disappoint. The 30-year old company's car show is a favorite event for enthusiasts from throughout Michigan and the Great Lakes Region.
Michigan weather isn't always as consistent as the quality of vehicles on display. Slated for the first week in October, ididit's Car Show & Open House has weathered snow, rain and cold temperatures in recent years. In order to dodge the weather, the company decided to move this year's car show to September 16th, 2017.
"The date for the 2017 car show may have changed," Megan Lunsford from ididit said. "But we will continue to showcase the best custom cars from the region, as well as provide our neighbors a chance to tour our manufacturing facility and win great prizes. We are proud to be an integral part of the Tecumseh community and our annual car show and open house is a way for us to show our gratitude to the place we all call home."
ididit's 2017 Car Show & Open House is free for all, and will feature the car show, vendor exhibits, giveaways and more.
Registration for the 2017 ididit Car Show & Open House opens in May.
---
http://www.ididitinc.com/accessories-3/idIgnitionSystems-69
ididit has released their new id. IGNITION SYSTEMS package which allows customers to create a truly unique driving experience.
The id.CLASSIC, id.PUSH, id.PUSH+ and id.TOUCH ignition systems are the result of ididit's continued dedication to providing innovative and dependable products to all car enthusiasts, from the sportsman racer to the restorer.
Choose id.CLASSIC keyed ignition to add style and function to your tilt steering column. Or add id.PUSH for a modern twist.
id.PUSH is perfect for the sportsman racer who just needs to hop in the cockpit, push and go. This system is as easy as it gets, one simple push and you're on your way. Or upgrade to the id.PUSH+ system, which features the same technology of the id.PUSH system with the added security of a key FOB and a system status indicator.
But for those looking for the most elite keyless system on the market, ididit offers the id.TOUCH system, which features a touch-sensitive button start as well as key FOB with four programmable channels. Additionally, multi-color interactive LED lights signal what mode is in use.
To learn more about ididit's new game-changing id.IGNITION SYSTEMS, go to ididitinc.com/idIgnitionSystems or call 517-424-0577.
---
http://www.ididitinc.com/universal-steering-columns-1/40Ford-Straight_Univ-68
We took home the gold! We won the 2016 SEMA Show's Best New Street Rod/Custom Car Product with our new 40 Ford special edition steering column. We are so excited and honored to win this prestigious award. Thank you!!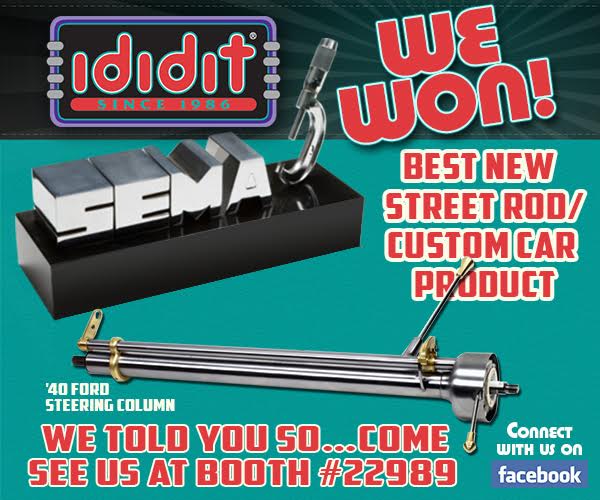 ---
Sponsored by ididit, the Shootout will be contested at the 18th Annual Nitto Tire NMRA All-Ford World Finals Saturday, Oct. 1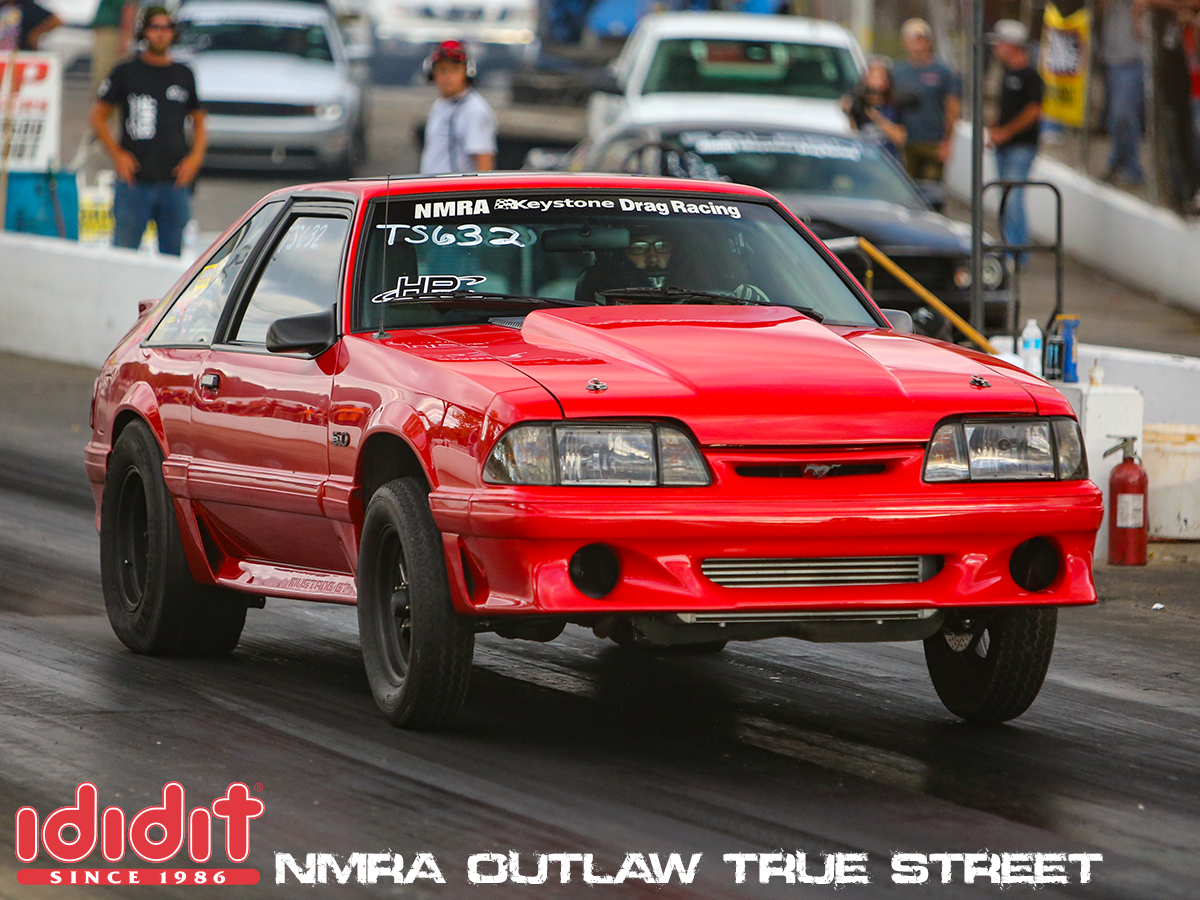 Santa Ana, Calif. (Sept. 21, 2016) — NMRA officials are proud to announce one of the wildest street car shootouts in decades! The ididit Outlaw True Street Shootout is coming to the Nitto Tire NMRA All-Ford World Finals in Bowling Green, KY on Oct. 1. Running exclusively during the famous NMRA Grudge Night and sponsored by ididit, the steering column specialists, the Outlaw True Street Shootout will be a stand-alone event in addition to the grudge match-ups. The concept is simple and it will bring out some of the quickest, off-the-hook street Fords, with all types of power plants including LS-powered Mustangs. If they're legal under the Grudge Night rules, they can run in the Outlaw True Street Shootout.
"ididit is making a big splash in the drag market with our new Pro Lite steering column for the sportsman racers that require column accessory features. It's very exciting to sponsor this new specialty class and be involved with ProMedia Events," said Bud Keating, General Manager at ididit. "The NMRA World Finals is the biggest Ford race of the year and we are looking forward to being a part of the Blue Oval action!"
The rules are simple — any Ford body or Ford-powered racecar can jump into the action and must roll on a pair of 275/28x10.5-wide DOT tires. Yes, you read that correctly…LS-powered Mustangs are more than acceptable, as Grudge Night has allowed those types of cars all season long.
Like QA1 True Street racers, ididit Outlaw True Street Shootout competitors will perform a 30-mile cruise on the street to prove they are legit street rides, but that's where the similarities stop! Once back at the track, all shootout competitors will draw names from a hat for elimination-round pairings. The format is 1/8-mile and No Time will be in effect, though competitors will get their half of the time slip. The rear suspension rules are stock-style setups or ladder bars, while the front requires the typical bolt-in style K-members and a stock firewall.
"We've watched similar classes like this go down at other events and the types of cars showing up are certainly what we want to attract to NMRA Grudge Night," said Rollie Miller, general manager of the NMRA Keystone Automotive Ford Drag Racing Series. "The winner will walk away with $2,500 while the runner-up will pocket a cool $750 and both semifinalists receive $100, making it a very lucrative one-night affair."
Any racer who competes in QA1 True Street and completes that challenge doesn't have to perform a second 30-mile cruise and can jump into the action for the cost of the ididit Outlaw True Street entry fee.
Miller continued, "We're excited to bring this new category to NMRA and help enhance the Grudge Night. Our goal is to get as many Mustang and Ford enthusiasts participating at our events and this is one more reason for them to make the trip to Beech Bend Raceway September 29 to October 2."
Here is a complete breakdown of the rules: http://www.nmradigital.com/dl/rules/ots.pdf
Presented by Keystone Automotive, the NMRA All-Ford World Finals features insane heads-up Street Outlaws, Renegades, Coyote Modifieds and much more as champions are crowned in Bowling Green! Stay late on Saturday for the special after-hours NMRA Grudge Night where the fastest street racers, including Boosted GT and Mike Murillo, will take each other on… street race style… for big money and bragging rights! The NMRA World Finals also features the largest manufacturers midway of the year, the huge UPR Products All-Ford car show, and special race classes including Outlaw True Street and the Terminator/GT500, EcoBoost, Turbo Coyote and Stick Shift Shootouts.
The NMRA All-Ford World Finals is the must attend event for any Ford fan or racer and it takes place at Beech Bend Raceway Park in Bowling Green, Kentucky, September 29 - October 2. For more information visit www.NMRAdigital.com/KY or call 714-444-2426.
---