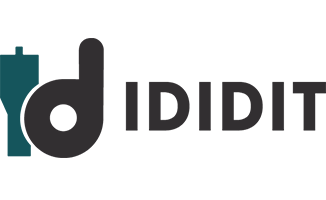 (517) 424-0577
https://www.ididitinc.com
News & Events
Stay up to date with ididit news and events. See what is happening and how you can be a part of the action!
ididit's annual car show and open house sends summer off in style
More than 400 vehicles on display at its annual event
After a summer on the road searching for the top builds and builders across the country with the I Did It with ididit Tour, the company celebrated the best in its own backyard Sept. 15 at the annual ididit Car Show & Open House.
An end-of-season tradition since 1991, the event featured facility tours, free NSRA safety checks, music, food and fun, capped off by a car show packed with more than 400 registered vehicles gleaming in the late summer sun. This year's car show was the first to be open to any year vehicle, adding two new categories for 1988 and newer trucks and 1980 and newer cars.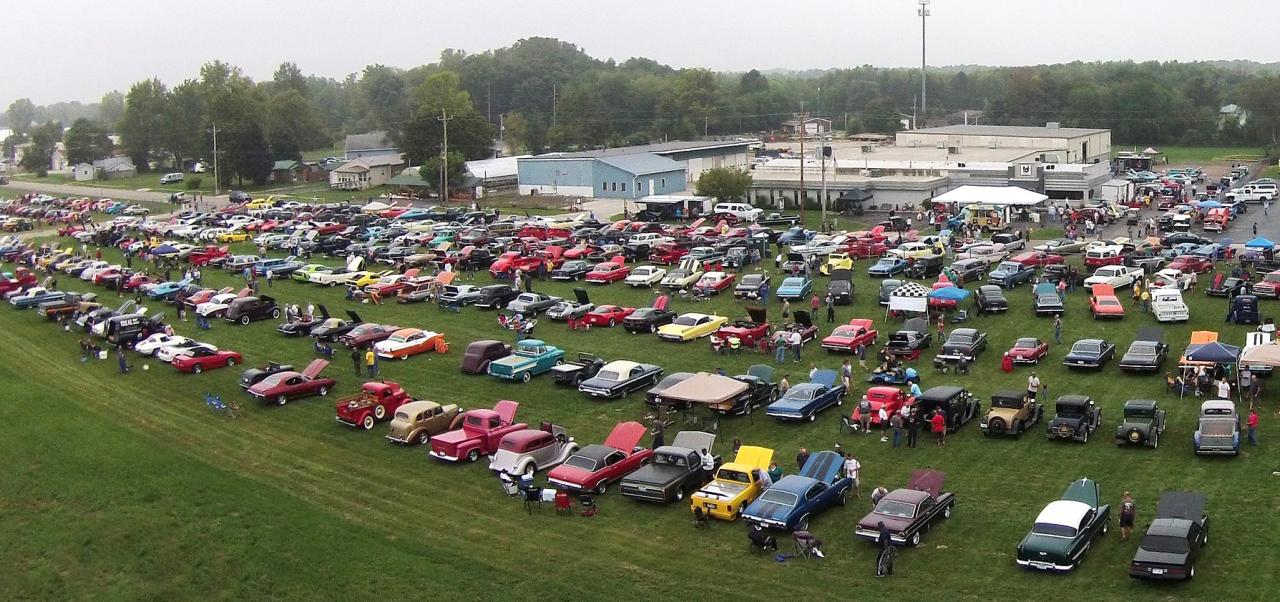 "We want to thank everyone who came out to this year's ididit Car Show & Open House," said Stacey Discher of ididit. "Builders use our products every day in some of the coolest classics and customs around, and we love having the chance to welcome customers and enthusiasts to our facility to share in the fun."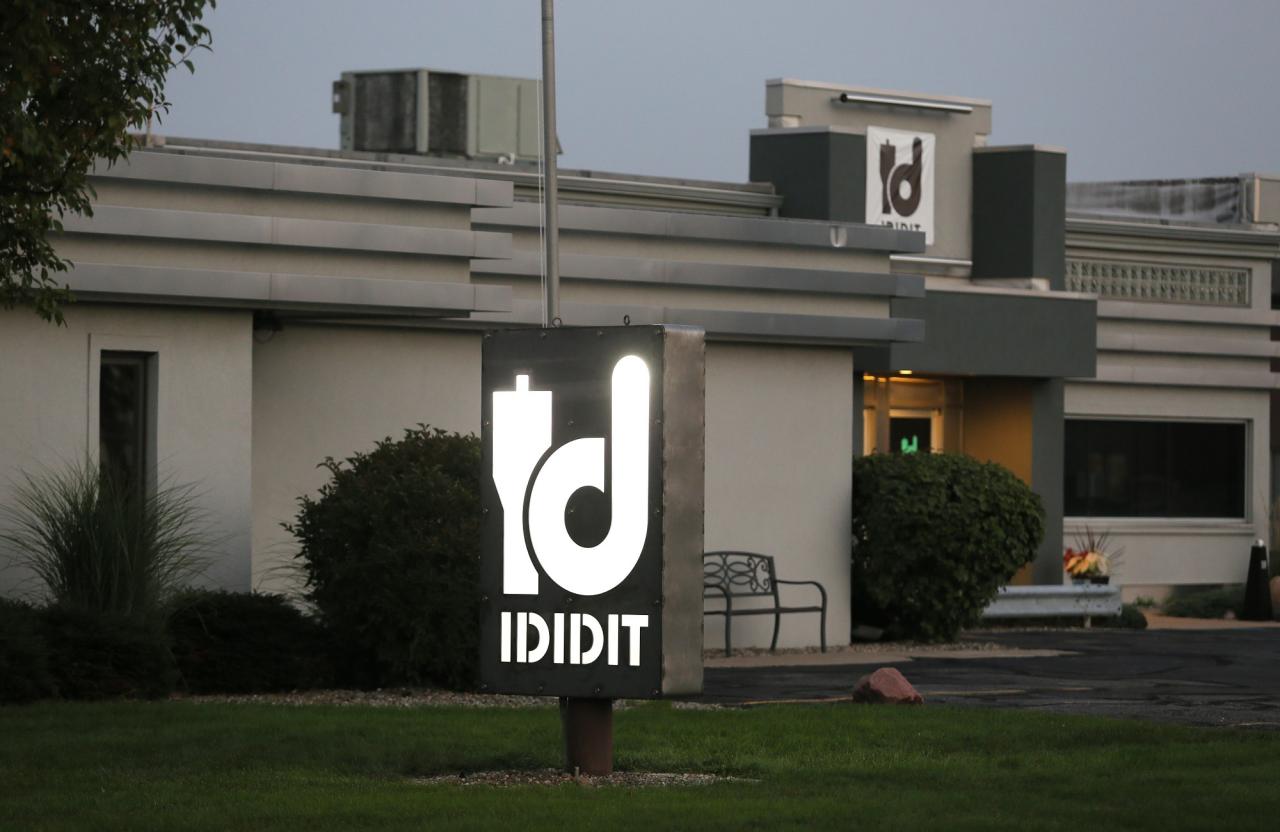 While impressive cars and trucks could be found at every turn, some shone brighter than the rest as judges handed out Best of Show awards in eight categories:
BEST RESTORATION Bob Glaspie Saline, Michigan 1969 Plymouth Road Runner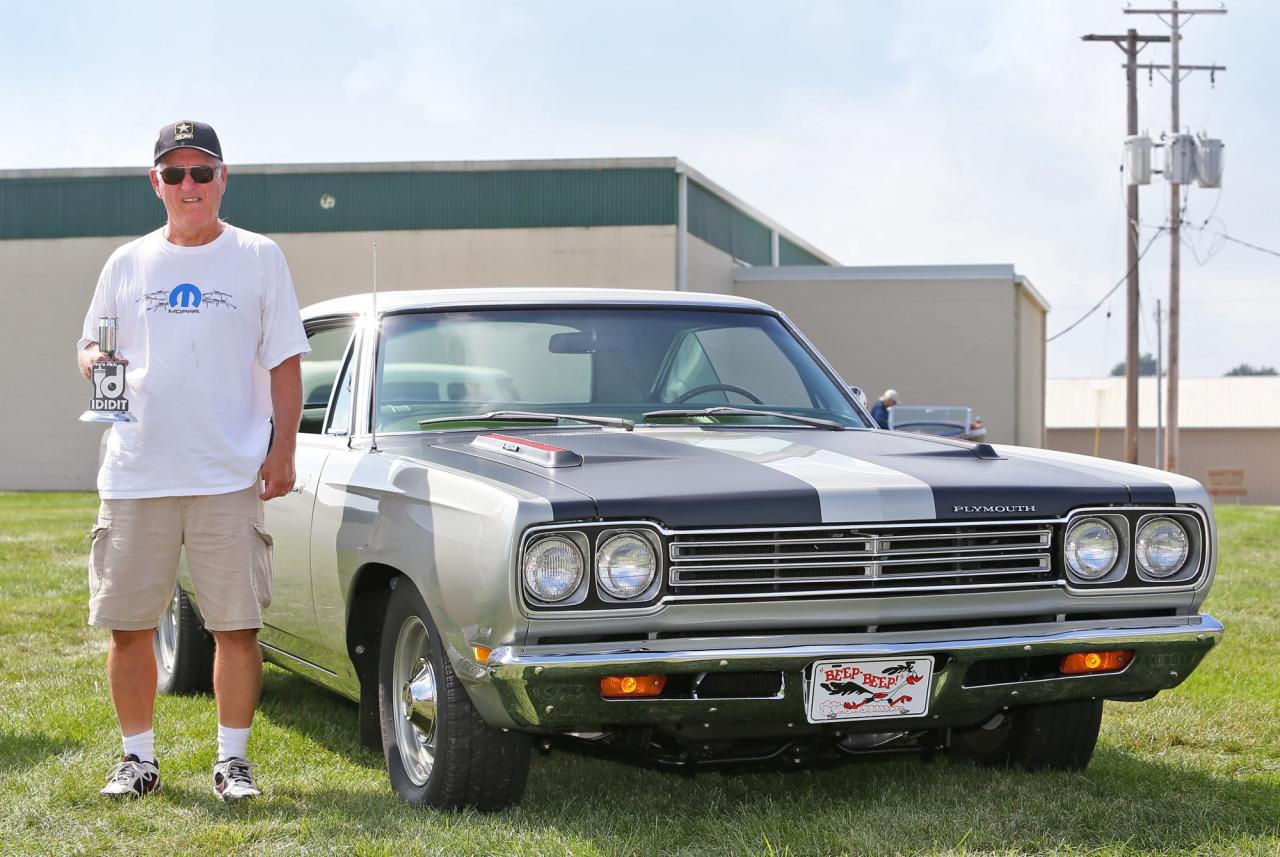 BEST STREET ROD 1948 & OLDER Brent Mitchell Findlay, Ohio 1938 Chevrolet Pickup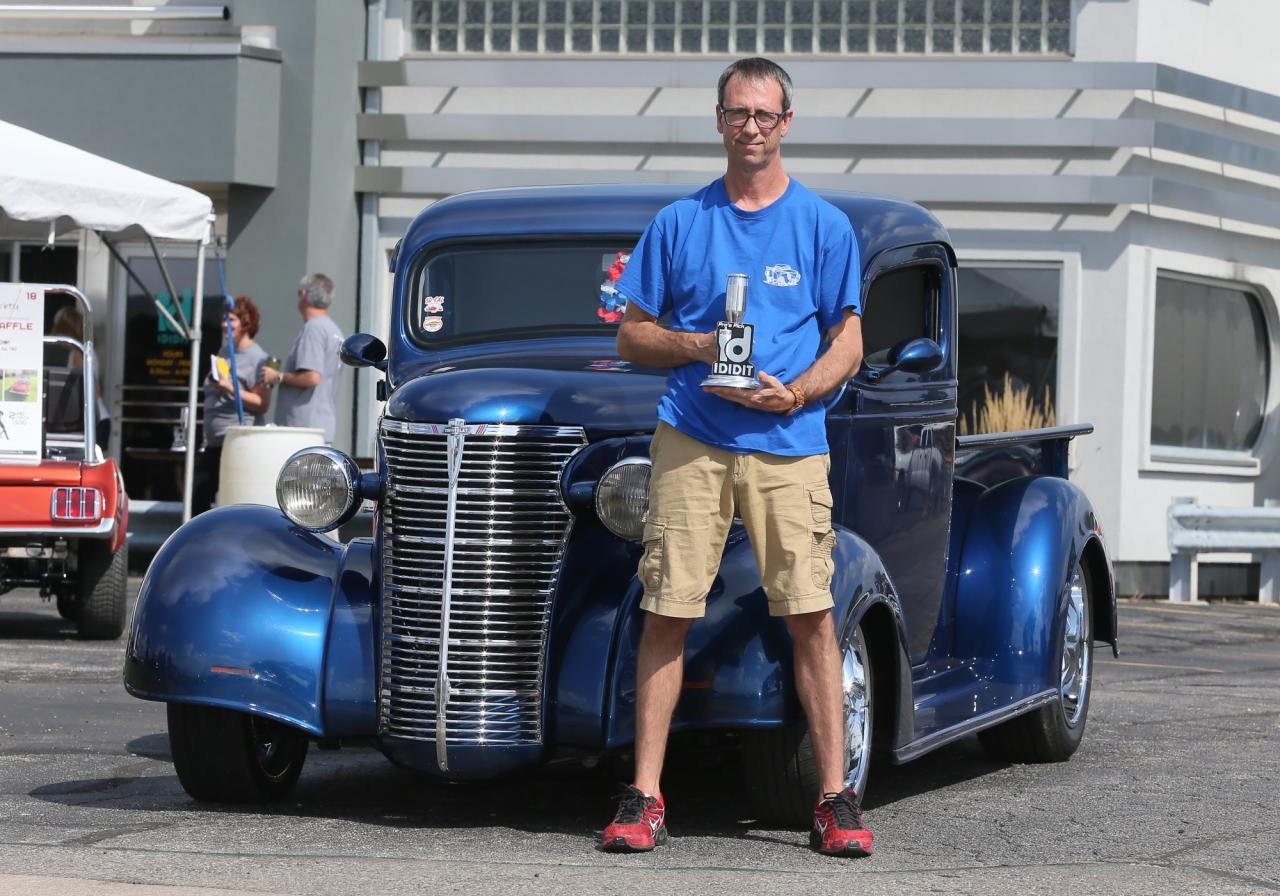 BEST TRUCK 1948-'66 Tim Sandys Maumee, Ohio 1960 Chevrolet El Camino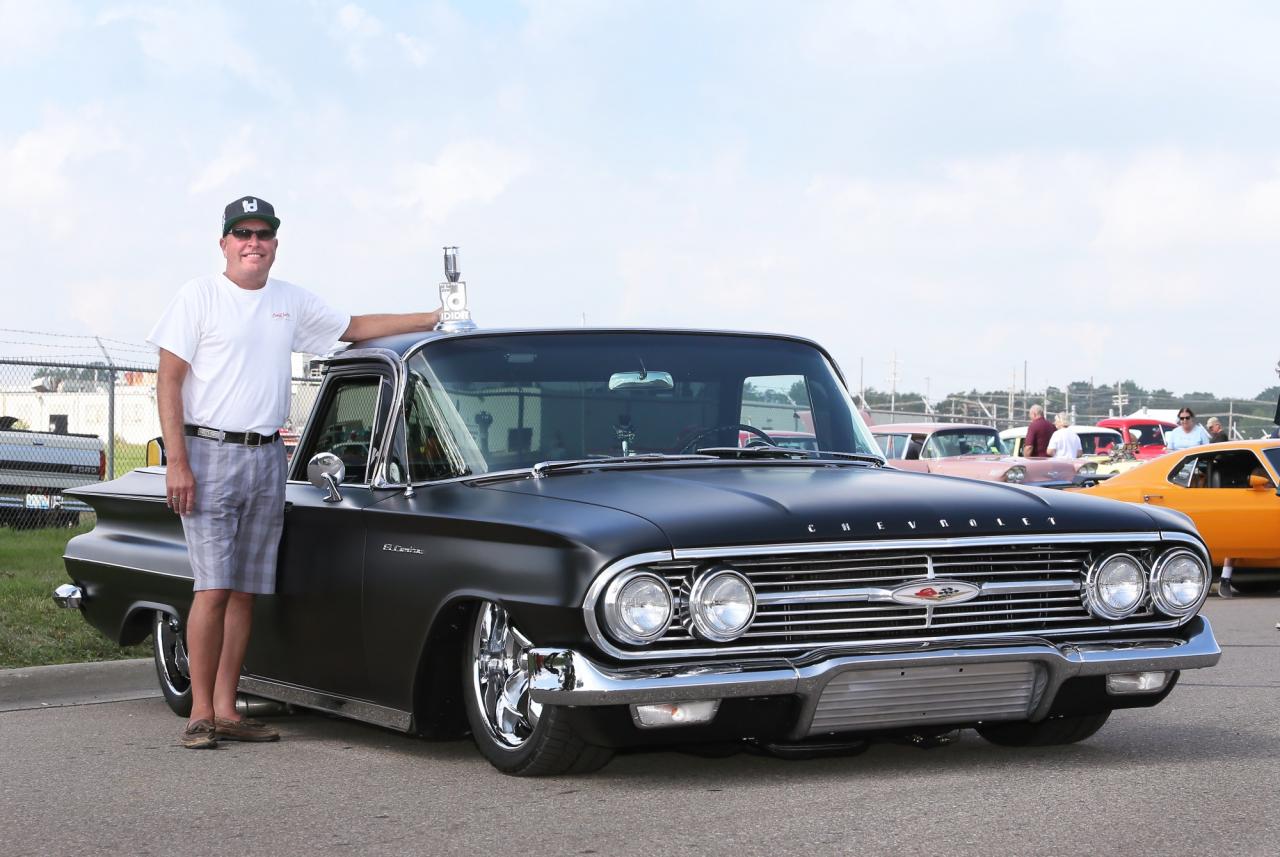 BEST TRUCK 1967-'87 Greg Griewahn Adrian, Michigan 1970 Chevrolet C10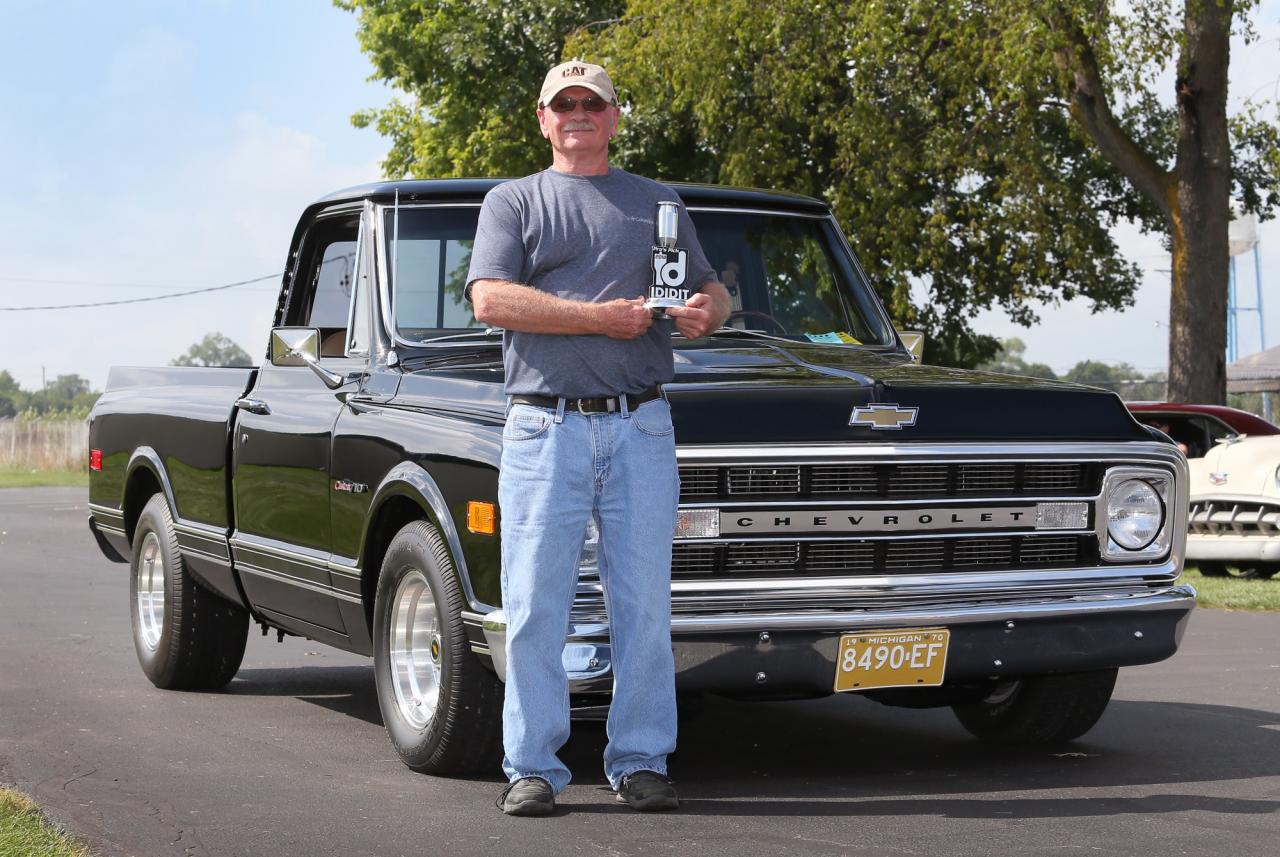 BEST TRUCK 1988 & NEWER Brad Murray Adrian, Michigan 1990 Chevrolet Blazer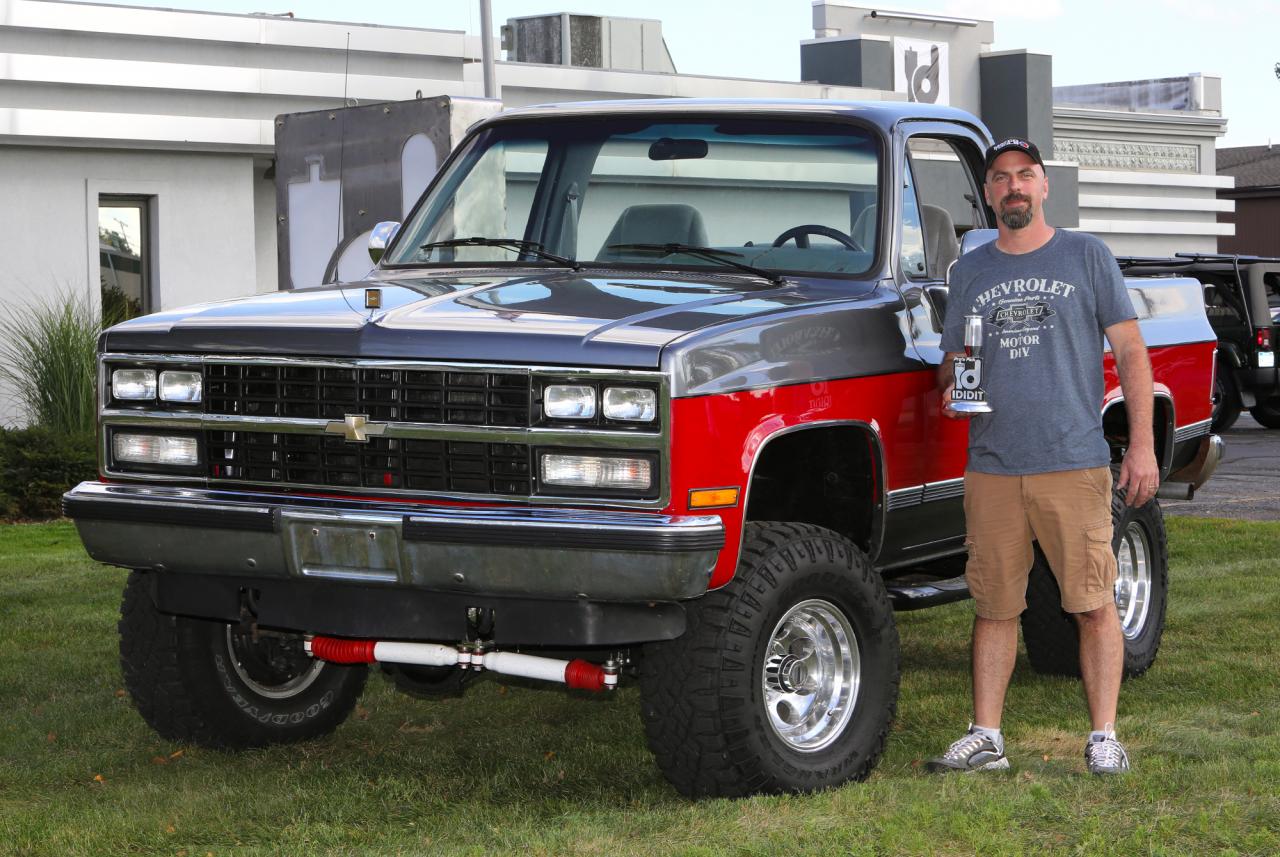 BEST CAR – 1949-'64 Skip Nagypaul Riga, Michigan 1953 Buick Super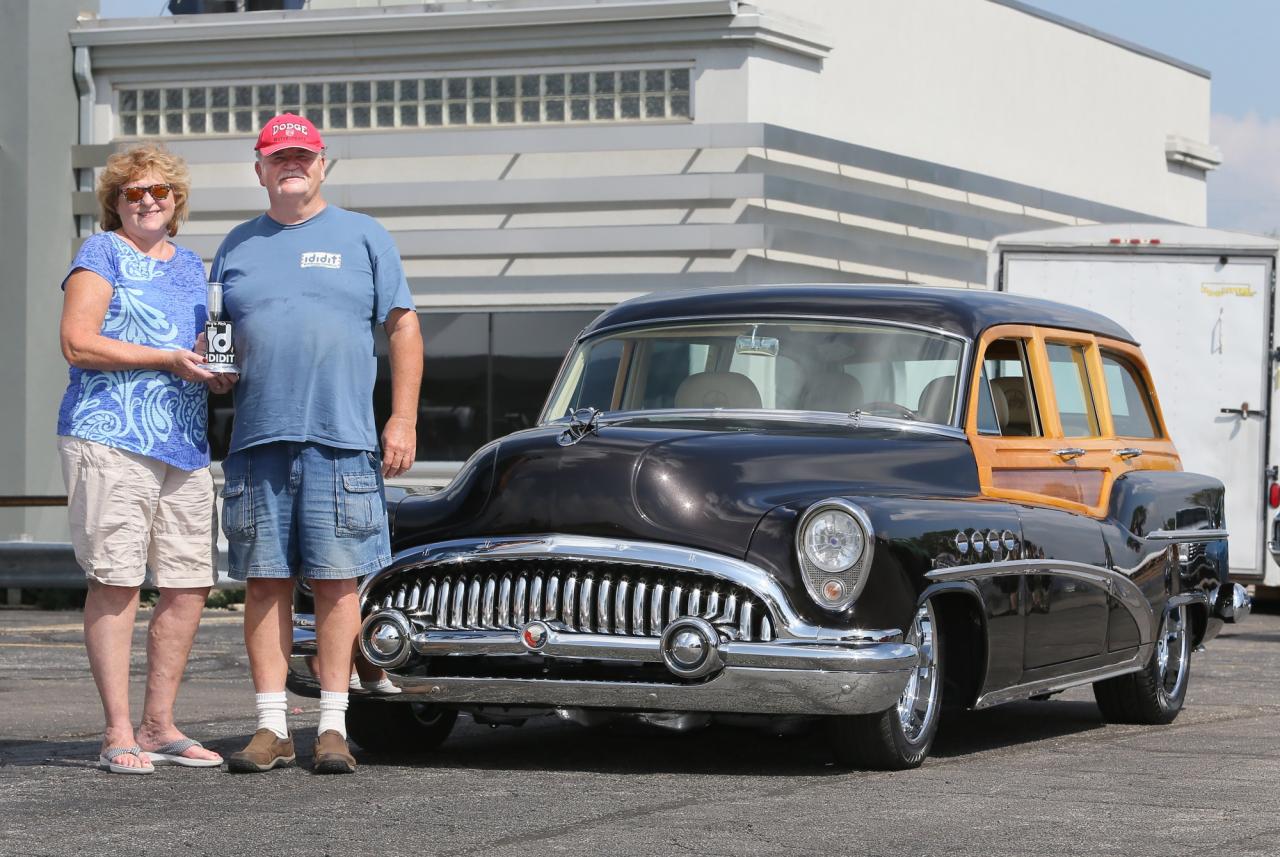 BEST CAR 1965-'79 Bill Marterstich Adrian, Michigan 1969 Chevrolet Camaro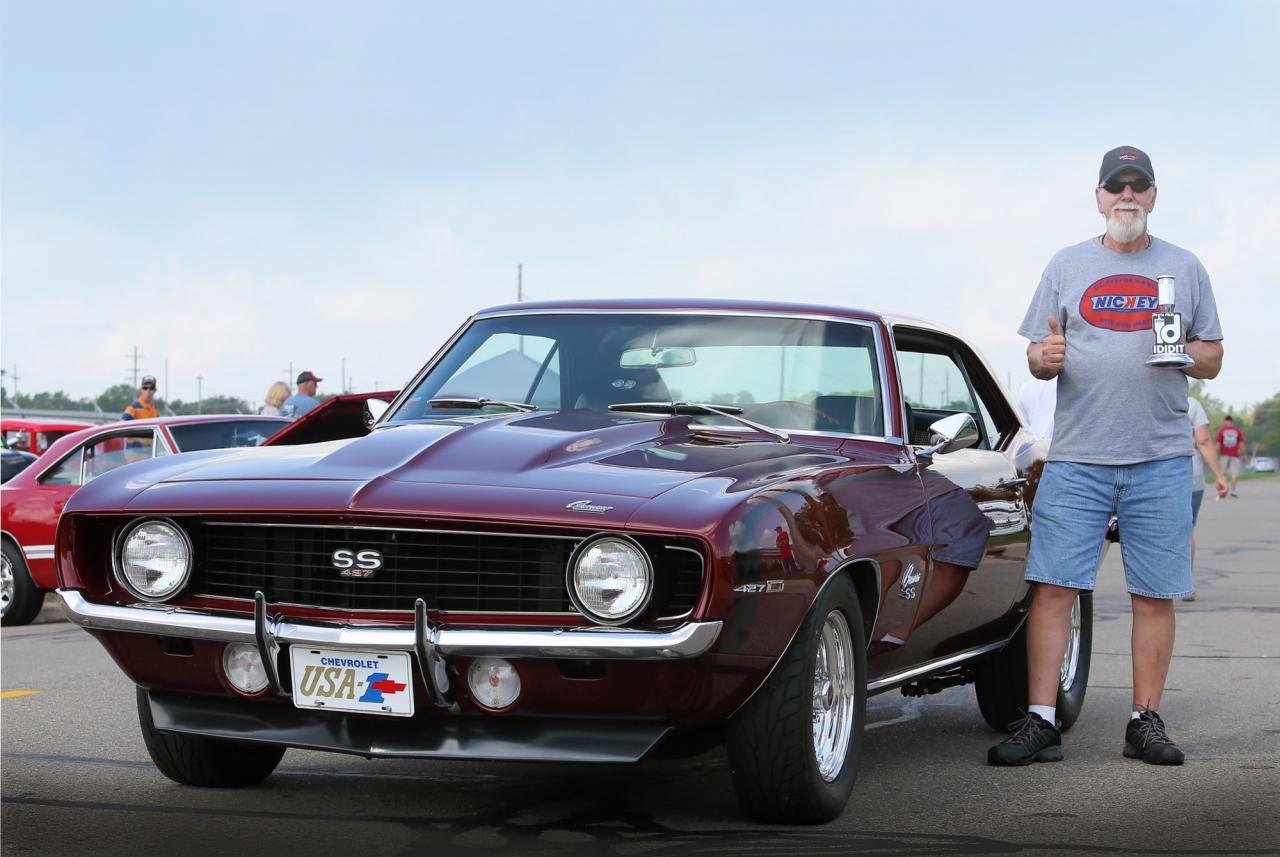 BEST CAR 1980 & NEWER Russell Weid Chelsea, Michigan 2013 Black Chevrolet Corvette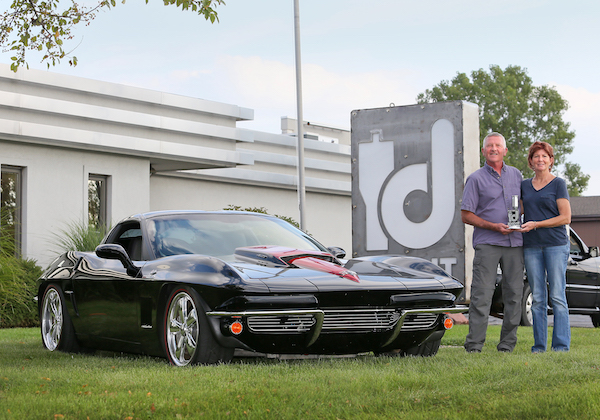 New this year was a T-shirt design contest among graphic imaging students at LISD Tech Center in Adrian, Michigan. Grand prize winner Lexi Davis was there to collect a $1,500 scholarship and see her rearview mirror & fuzzy dice design used as the official logo of the event.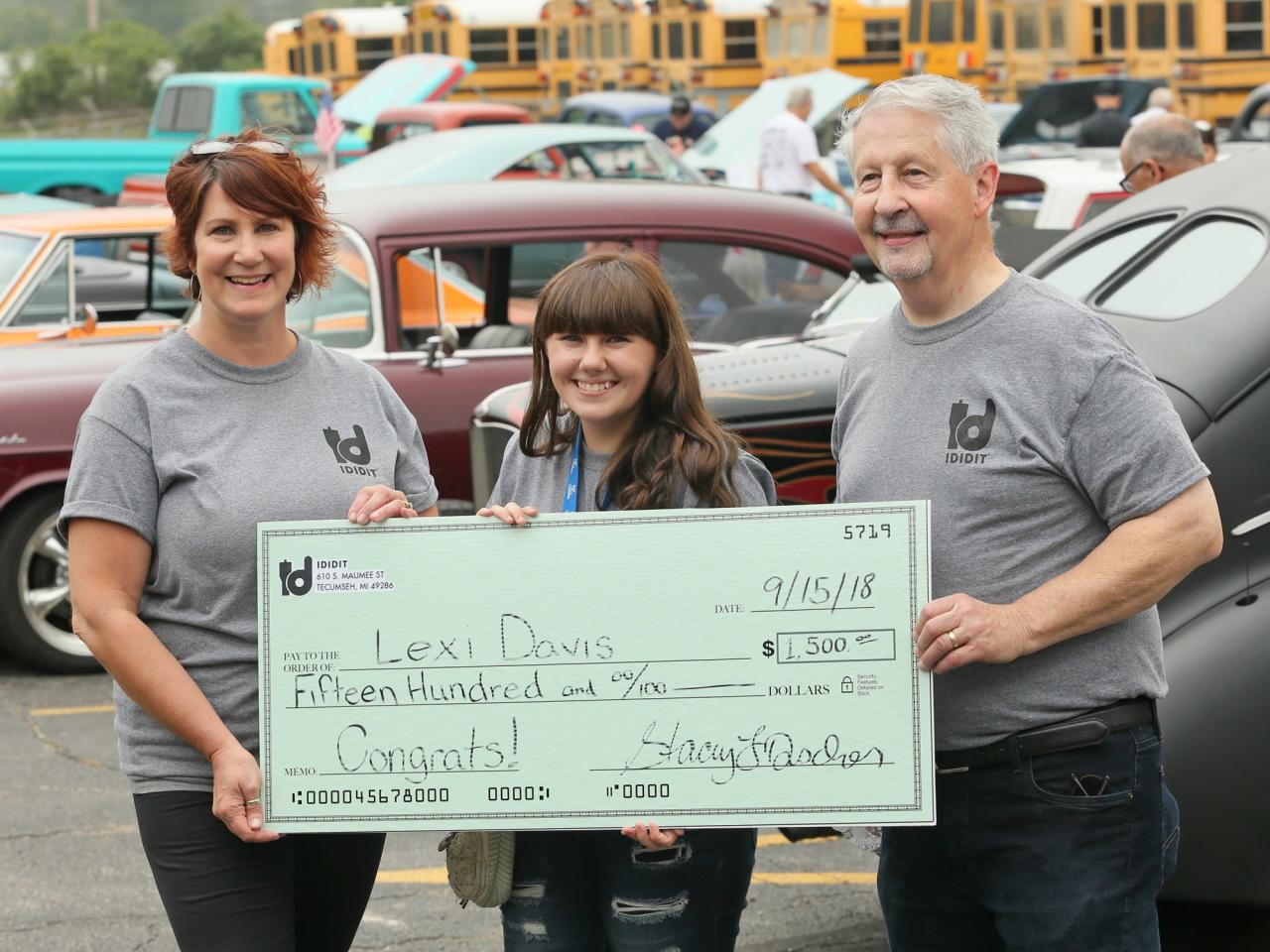 A way to thank customers for their support and allow owners one last opportunity to drive and display their hot rods before winter, the ididit Car Show & Open House is held annually rain or shine, and now open to all vehicle makes, models and years.
---
BREAK IT DOWN
Quality, innovation on display in ididit's updated line of collapsible columns.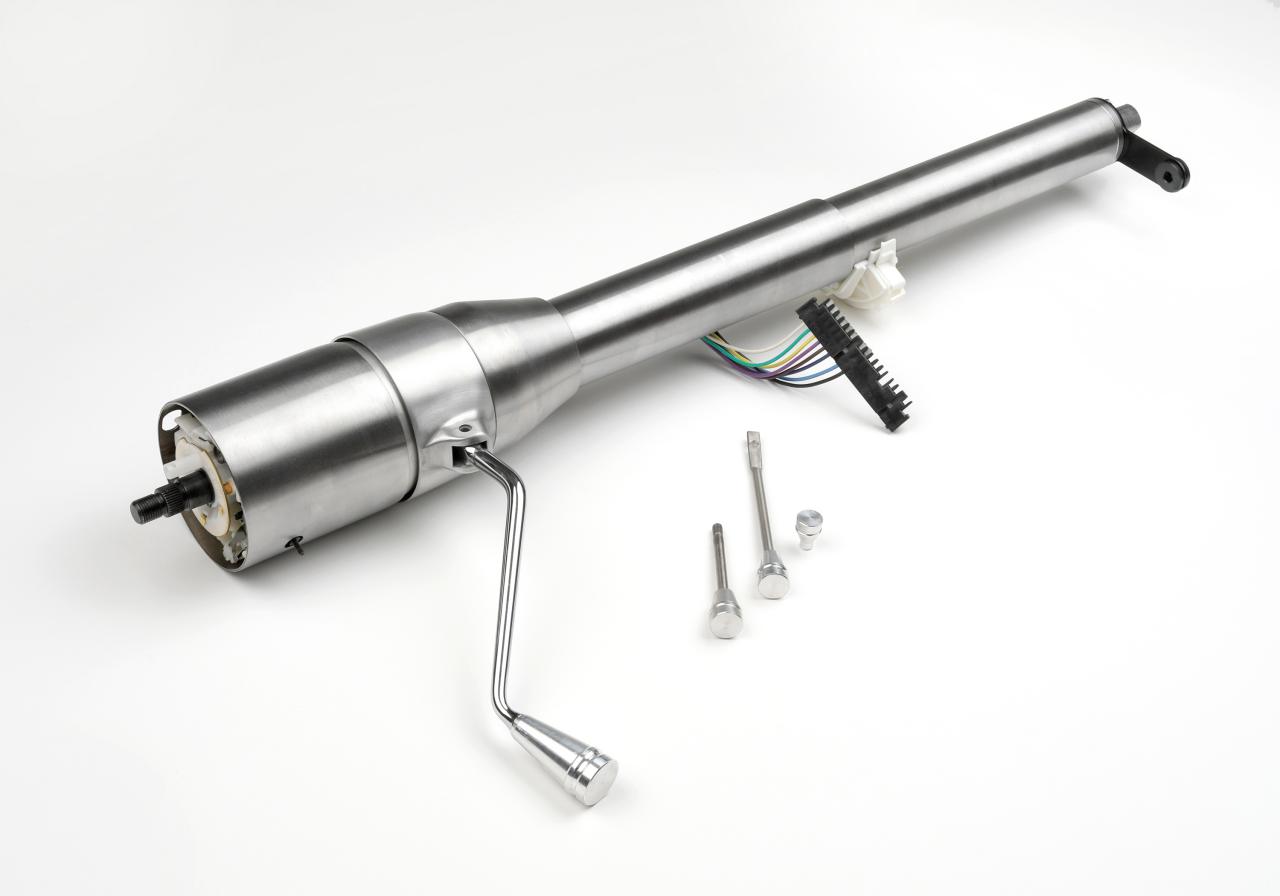 TECUMSEH, MICHIGAN: When quality meets innovation, hot rodders and racers are the winners. Such is the case with steering company ididit's newly updated line of collapsible columns. Quality comes with the use of Delrin® shear pins that offer improved resistance to fatigue and wear.
Often used in bushings and other components, acetal plastic—commonly known by the brand name Delrin®—is a thermoplastic polymer manufactured by the polymerization of formaldehyde. Innovation comes from a new inner-workings design developed by ididit engineers that features shift tube improvements and additional perforations for double the amount of column collapsibility over previous models.
For drivers of custom cars and racers, it simply means a safer steering column in case of an accident. "ididit is constantly researching ways to improve our products," according to Peter Hathaway, company engineer.
"The recent upgrades to our collapsible columns mean greater peace of mind for hot rodders and racers should they ever experience a front-end impact." Hathaway explains that rigorous testing of sample shafts showed the Delrin® pins provided dimensional stability, high toughness and fatigue resistance across a wide temperature range, and withstood exposure to solvents, water, oils and other petroleum products.
After researching, developing and building prototypes using Delrin® pins to replace the steel "roll-pin" style shear pin being used in ididit collapsible columns, the engineering team sent the newly-designed columns to third-party testing company Elements to be evaluated for collapsibility under compression in a displacement versus load scenario.
After testing, the shafts built with Delrin® pins showed no discernible loss due to fatigue cycling, and the shafts built with double Delrin® pins were ultimately selected to replace the current design, as the peak loads required for collapse were deemed safe while still maintaining structural integrity and robustness to withstand the rigors of shipping and installation.
After completing testing, ididit's engineering team conducted an impact test simulating the testing standards used by the United States (and many other countries around the world). A 75-pound weight was dropped from a height of 15 feet to simulate a torso impacting the steering wheel at 15 miles-per-hour.
After implementing a new double-tube shaft design featuring additional perforations, the column collapsed over 7 inches, a significant difference that increases driver safety, both on the track and on the street.
"We're excited to immediately offer this upgraded design on our complete line of retrofit collapsible columns, including the Pro-Lite line, as well as tilt shift and floor shift models," Hathaway added. "Any vehicle that came with a collapsible column from the factory—we build a collapsible column for that application, and now one that's safer than ever."
All ididit collapsible columns are now manufactured with Delrin® pins and they utilize the new double-shaft design. ididit's continued efforts to innovate and design new and better-performing products has again resulted in a superior and safer steering solution for drivers and racers.
---
ididit announces SEMA 2018 surprise
Custom Chevelle to be in ididit booth – the first-ever SEMA vehicle for the 31-year-old company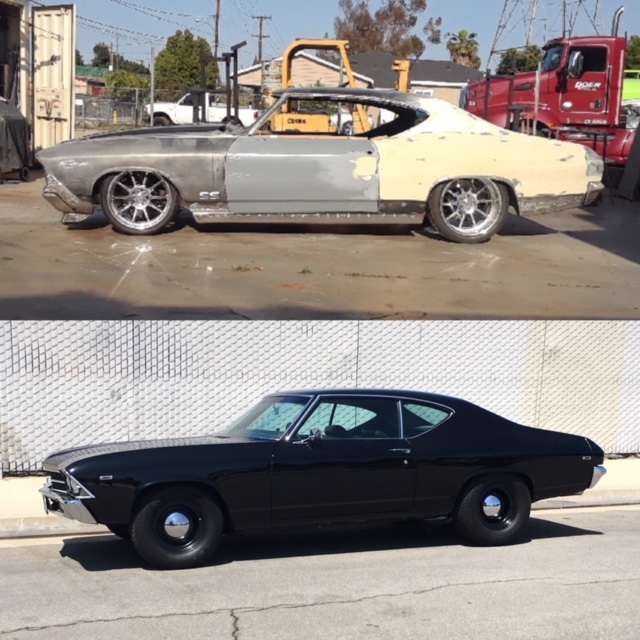 Mitch Kelly and the team at Kelly and Son are hard at work on a project to remember—one that's a prime example of the great work grassroots builders produce every day that deserves to be celebrated. This particular 1969 Chevrolet Chevelle is slated to be the first-ever vehicle to appear in ididit's Hot Rod Alley booth at the 2018 SEMA Show. And, although it's only the fourth project the Bellflower, California shop has tackled, Kelly knows it needs to be special.
"I've been to SEMA a couple of times and to have a car right there down the middle of the show—I know how prestigious it is," Kelly says. "We're pretty excited."
Such enthusiasm is typical of passionate builders across the country who turn wrenches not for a paycheck, but because it's what they love to do. Recognizing their talent and dedication is the idea behind steering company ididit's inaugural I Did It With ididit Tour, which has been stopping at grassroots races and car events across the country this summer in search of not only the best vehicles, but the up-and-coming builders that are the backbone of the aftermarket industry.
The company's message is clear: Keep Building.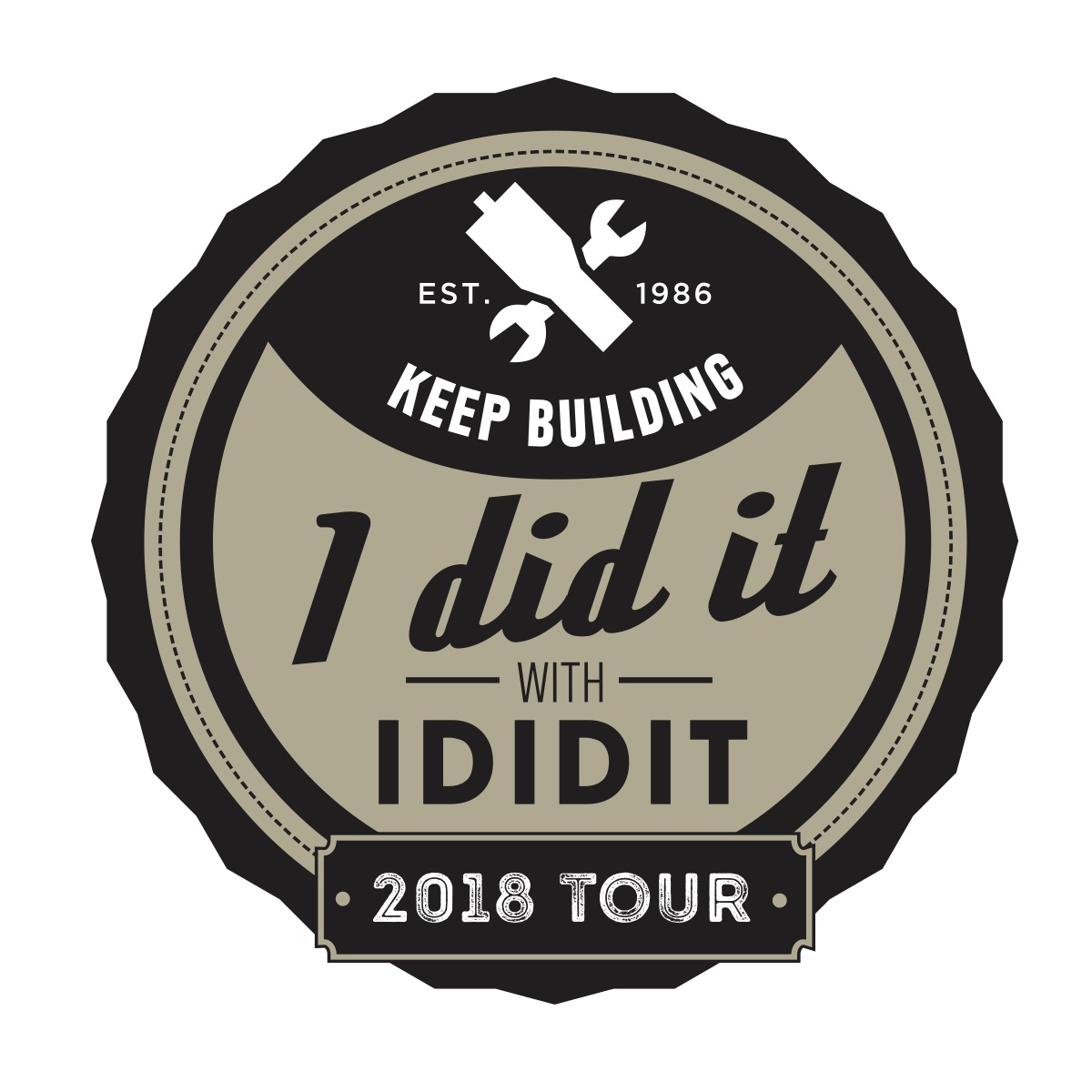 "The tour is part of our dedication to showcasing grassroots builders who continue to keep building in the face of challenges," says Ted Keating of ididit. Kelly is the perfect representative of the type of builder the I Did It With ididit Tour was created to celebrate. Having made a name for himself and his shop painting semi-trucks, he's now adding project cars to his resume. More than halfway through the ididit build, Kelly reveals the Chevelle won't necessarily reflect the shop's signature style, forgoing lots of chrome and shine for a more subdued black-and-painted appearance. "The paint job will be flashy," he reveals, "but we're not doing any bling on this one."
That doesn't mean it won't make a bold statement, however. The Chevelle has already undergone more than 500 hours of sheet metal work and boasts subtle styling enhancements including 1970 Impala headlight buckets and a custom grille. The goal is for a traditional-yet-enhanced Chevelle look—piloted via a tilt steering column from ididit, of course.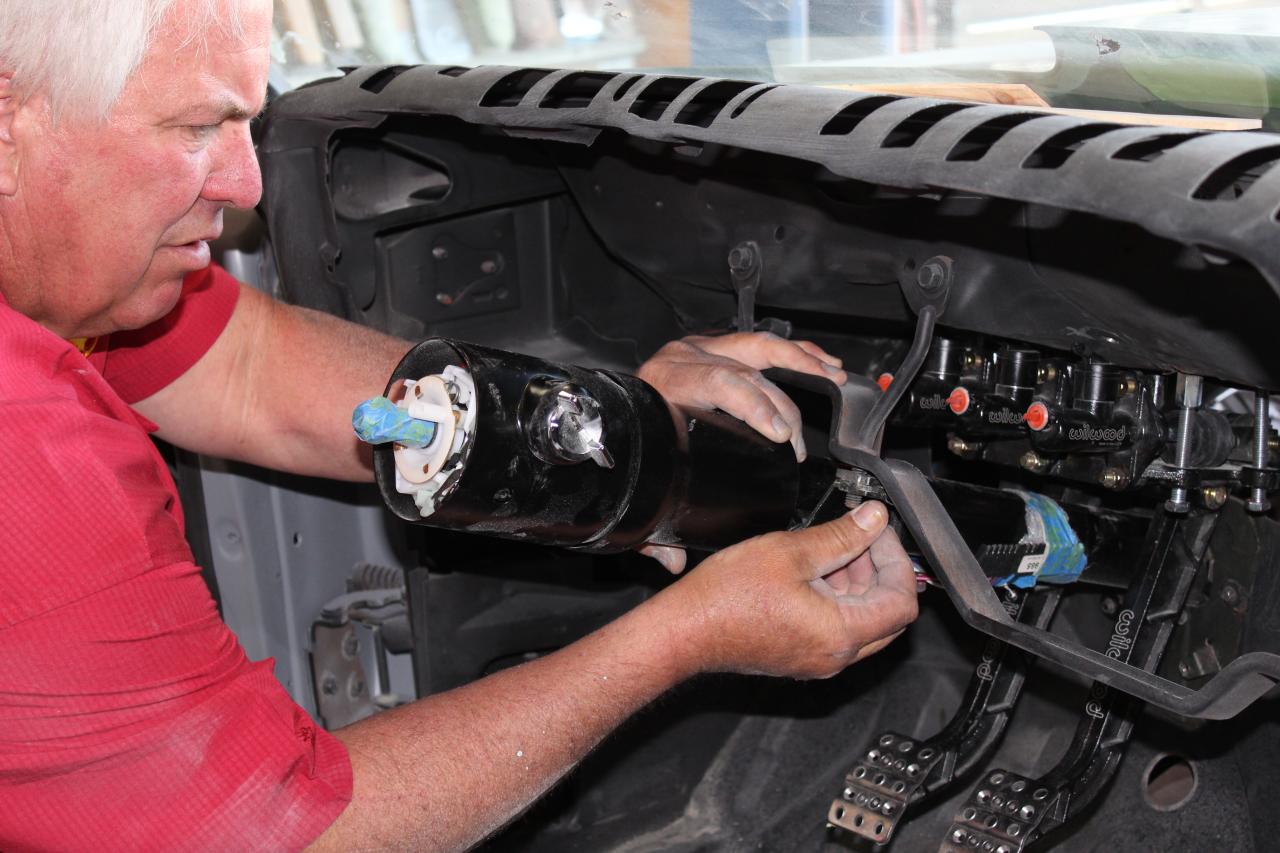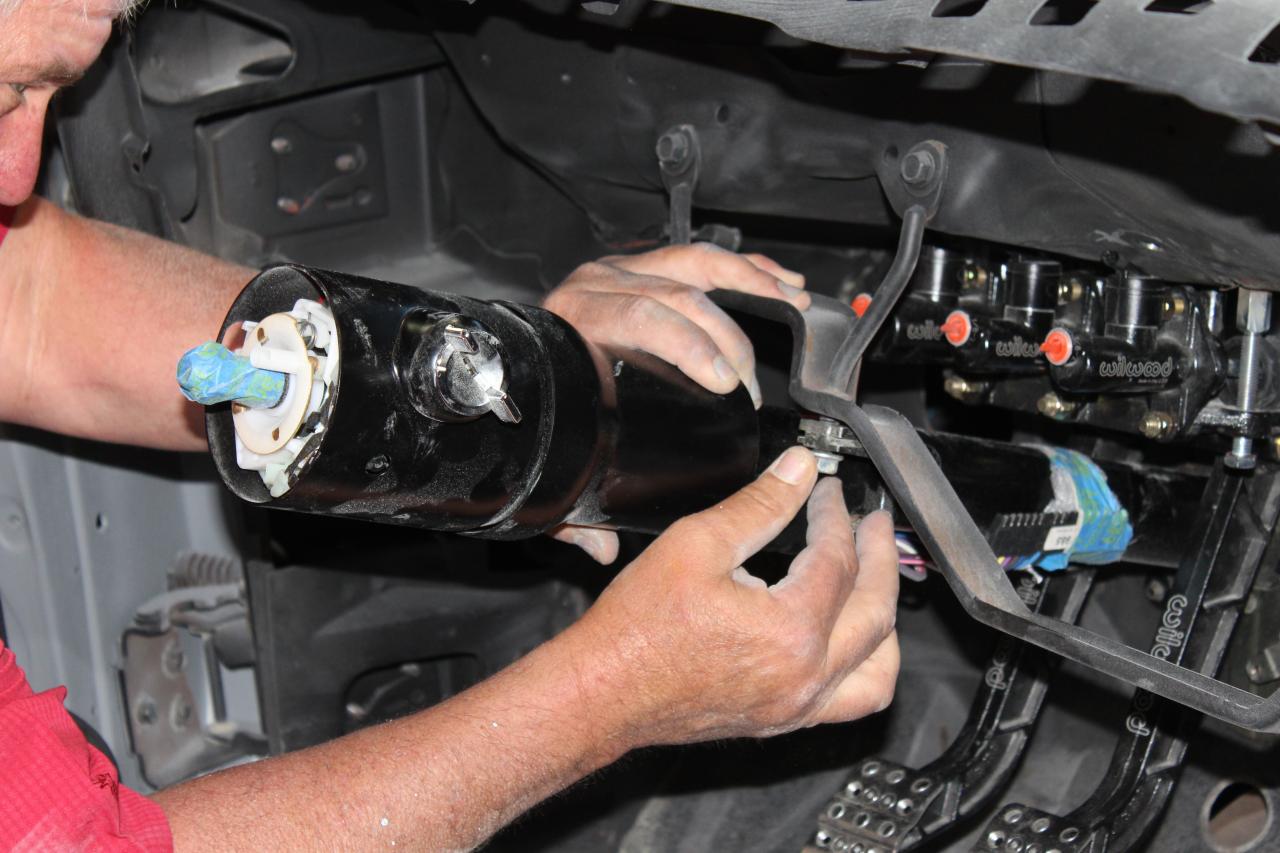 "The car's been dropped, lowered and tucked," Kelly notes. "Everything from the back to the front is all flowing. We really like the direction it's going."
A plug-and-play Pace Performance 525-ci engine approaching 600 hp, powered by a FiTech induction system, will drive the TREMEC transmission and Currie Enterprises rear end. The Chevelle will roll on American Racing wheels and Toyo Tires. Along with the ididit tilt column, other upgrades will include: Wilwood brakes with hidden master cylinder, Eddie Motorsports hinges, KICKER stereo system, Ron Francis Wiring harness, a custom interior, and bedliner material in place of undercoating. Approaching the Oct. 30 opening of the SEMA Show, Kelly says the build is progressing as planned—if he can keep from messing with it, that is.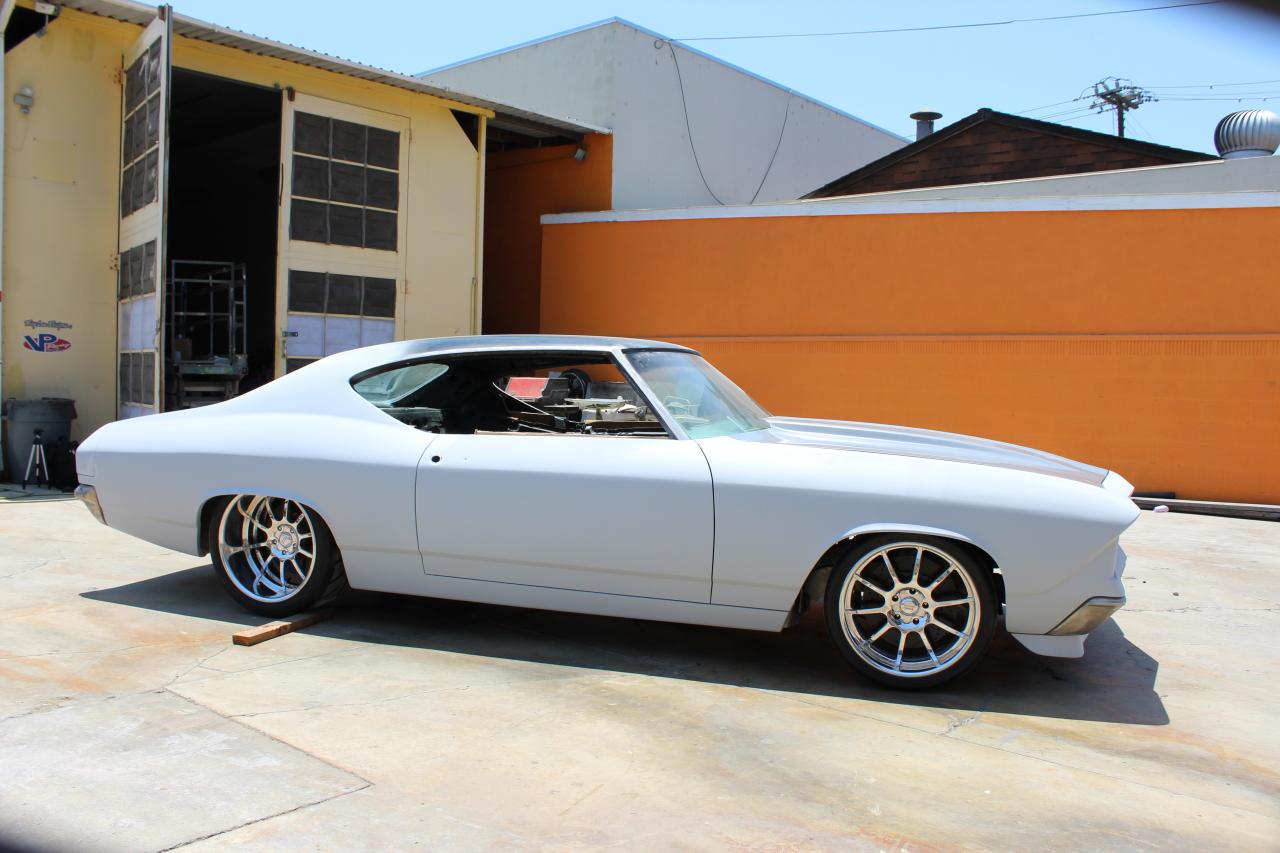 "We're ahead of schedule, but every time I turn around, I'm making something new and hard on myself." Still, Kelly and the crew recently bolted on the wheels and tires and rolled the base metal car out into the sunshine for an inspection. "We sat there for probably an hour saying, 'I think I like it,'" he says with a smile.
The hope is that show-goers will, too, when they visit ididit's SEMA booth #22989.
"We invite everyone at the show to stop by and see the finished product," Keating says. "We have never had a project car in our booth before, but I know that the team at Kelly and Son are hard at work building a project to remember. You won't want to miss this one."
Meanwhile, builders and fans are encouraged to follow the I Did It With ididit tour at @ididitsteering on Instagram and track the #ididitwithididit hashtag on social media for updates, photos and videos. Builders and enthusiasts who make it out to a tour stop should be sure to tag the company, as fans at each event will receive an I Did It With ididit Tour takeaway.
---
It's Car Show Time!
Downtown Tecumseh is the place to be again this summer to see the area's coolest classic vehicles. ididit returns as a sponsor of the 2018 Tecumseh Classic Car & Bike Show Series.
Held the third Thursday of each month from May to September, the event features hot rods, classics and customs on display at the Old National Bank, 205 E. Chicago Blvd., and adjacent downtown parking lot.
"We are proud to once again support our hometown's Classic Car & Bike Show Series," said Stacey Discher of ididit. "We have been sponsoring this show since its inception, and we love it! It's a great way to bring the community together while showing off some sweet rides."
Special recognition plaques will be awarded each month, and Michigan International Speedway will have its pace car to the May, June and July events. Registration is free, but organizers request participants bring canned goods and non-perishable food items to be distributed by local service clubs.
Show dates are May 17, June 21, July 19, Aug. 16 and Sept. 20. Check-in is 5:30-7 p.m. at Gregory's Barber Shop, 201 E. Chicago Blvd., and display times are 6-8 p.m. Sponsors include: ididit, Old National Bank, Avery Oil and Basil Boys Restaurant. For more information, please call (517) 424-6555.
---
Watch the highlights of the 2017 ididit Car Show & Open House, held on September 16, 2017, in our latest YouTube video.
---
ididit is happy to announce some exciting additions to the 2017 ididit Car Show & Open House, held on September 16th. ididit will host special guest's from Lowrider Magazine—Rudy Rivas, GM, and Joe Ray, editor. Rudy & Joe will be here to check out our fun event and sit with us for a informal meet-and-greet at 10 a.m. inside the vendor tent. Set for 9 a.m.-3 p.m. Saturday, Sept. 16, rain or shine at ididit's facility in Tecumseh, Michigan, the open house tradition dates back to 1991 as a way to thank customers for their support and as one last hurrah before owners tuck their hot rods away for the winter. Additionally, the vendor tent will be back and will feature representatives from companies including Ann Arbor Welding Supply, Classic Instruments, Cruis'news, Shadow Rods, American Autowire, Old Dog Street Rods and EATON Detroit Spring selling parts and answering questions. Also new this year, we opened up the vehicle range to 1985 and older and are able to compete for custom ididit trophies in eight new classes. Owners can also take advantage of free NSRA safety inspections happening all day. Other highlights include breakfast by the Knights of Columbus, a live DJ, goodie bags & door prizes, facility tours, custom golf cart raffle, food trucks, canned food drive and more.
---
New date, still great! The highly anticipated annual ididit Car Show & Open House will be here before we know it, September 16th! Featuring the best hot rods, street rods, sports cars and custom trucks from Michigan and the Great Lakes region. Now open to any vehicle 1985 & older. We are accepting Pre-Registration now! Head on over to the Car Show & Open House page for more information about this years show (we have lots of great new stuff in store) and download the registration form. We'll see you all on September 16th!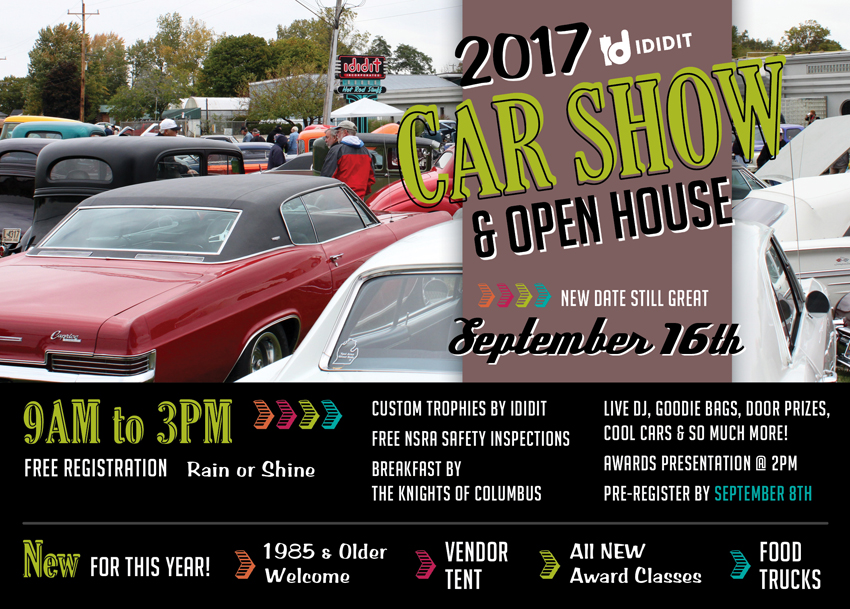 ---
We are proud to once again sponsor our hometown's Classic Car & Bike Show Series. The 2017 Tecumseh Classic Car & Bike Show Series is held on the 3rd Thursday of the month and runs from May-September. We have been sponsoring this show from it's inception and we love it! It's a great way to bring the community together while showing off some sweet rides. Classic Car & Bike Show events will be held May 18, June 15, July 20, August 17 and September 21. The Cars & bikes will be displayed in the Old National Bank parking lot located at 205 E. Chicago Blvd. and the adjacent downtown parking lot from 6:00 to 8:00 pm for all to enjoy. Special recognition awards will be given each month. MIS (Michigan International Speedway) will be bringing their pace car to both June & July events and giving away tickets to the August race. Come show off YOUR classic car or motorcycle! Registration is free, however, each participant is encouraged to bring canned goods or non-perishable food item that will be given to area service clubs to distribute to local families in need. Plaques will be given to the first 75 cars & bikes that are registered. Check-in will be held at Gregory's Barber Shop, 201 E. Chicago Blvd. between 5:30 and 7 pm. Call 517-424-6555 for more information.
---
As of April 19, 2017, we are proud to announce we have been certified to the ISO 9001:2015 standard. ISO 9001 is an internationally recognized family of quality management standards. It is designed to help ensure a company has the processes and procedures in place to provide superior product, service, quality and traceability. By adhering to ISO's 9001 standard of quality measurements, our manufacturing processes are certified to world-class specifications for quality, safety, and efficiency. We are proud to provide service to five continents! We take quality seriously and have always been committed to strict quality standards throughout our history, and now we have the paperwork to prove it. This certification solidifies the bar of quality and ensures the growth in our future. With the dedication of our employees we are able to not only have a safe and efficient process, we are able to adhere to our quality policy "Quality is not only what we do, it's who we are." We here at ididit, LLC understand the hard work and most importantly the sentiment that goes into every project of our customers. We strive to make sure that the quality is 100 percent, that which is why we are very proud to announce our ISO 9001:2015 certification.
We partnered with Smithers Quality Assessments, an accredited quality and environmental management systems certification body, to achieve our certification.
---
The hot rods, street rods, muscle cars, sports cars and trucks that line up for the highly-anticipated annual ididit Car Show & Open House never disappoint. The 30-year old company's car show is a favorite event for enthusiasts from throughout Michigan and the Great Lakes Region.
Michigan weather isn't always as consistent as the quality of vehicles on display. Slated for the first week in October, ididit's Car Show & Open House has weathered snow, rain and cold temperatures in recent years. In order to dodge the weather, the company decided to move this year's car show to September 16th, 2017.
"The date for the 2017 car show may have changed," Megan Lunsford from ididit said. "But we will continue to showcase the best custom cars from the region, as well as provide our neighbors a chance to tour our manufacturing facility and win great prizes. We are proud to be an integral part of the Tecumseh community and our annual car show and open house is a way for us to show our gratitude to the place we all call home."
ididit's 2017 Car Show & Open House is free for all, and will feature the car show, vendor exhibits, giveaways and more.
Registration for the 2017 ididit Car Show & Open House opens in May.
---
http://www.ididitinc.com/accessories-3/idIgnitionSystems-69
ididit has released their new id. IGNITION SYSTEMS package which allows customers to create a truly unique driving experience.
The id.CLASSIC, id.PUSH, id.PUSH+ and id.TOUCH ignition systems are the result of ididit's continued dedication to providing innovative and dependable products to all car enthusiasts, from the sportsman racer to the restorer.
Choose id.CLASSIC keyed ignition to add style and function to your tilt steering column. Or add id.PUSH for a modern twist.
id.PUSH is perfect for the sportsman racer who just needs to hop in the cockpit, push and go. This system is as easy as it gets, one simple push and you're on your way. Or upgrade to the id.PUSH+ system, which features the same technology of the id.PUSH system with the added security of a key FOB and a system status indicator.
But for those looking for the most elite keyless system on the market, ididit offers the id.TOUCH system, which features a touch-sensitive button start as well as key FOB with four programmable channels. Additionally, multi-color interactive LED lights signal what mode is in use.
To learn more about ididit's new game-changing id.IGNITION SYSTEMS, go to ididitinc.com/idIgnitionSystems or call 517-424-0577.
---
http://www.ididitinc.com/universal-steering-columns-1/40Ford-Straight_Univ-68
We took home the gold! We won the 2016 SEMA Show's Best New Street Rod/Custom Car Product with our new 40 Ford special edition steering column. We are so excited and honored to win this prestigious award. Thank you!!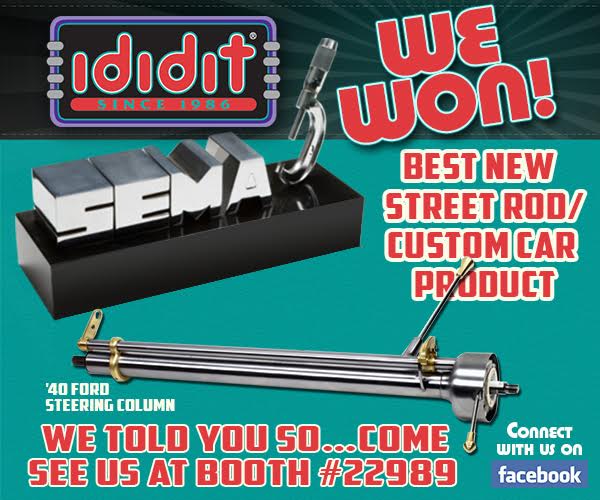 ---
Sponsored by ididit, the Shootout will be contested at the 18th Annual Nitto Tire NMRA All-Ford World Finals Saturday, Oct. 1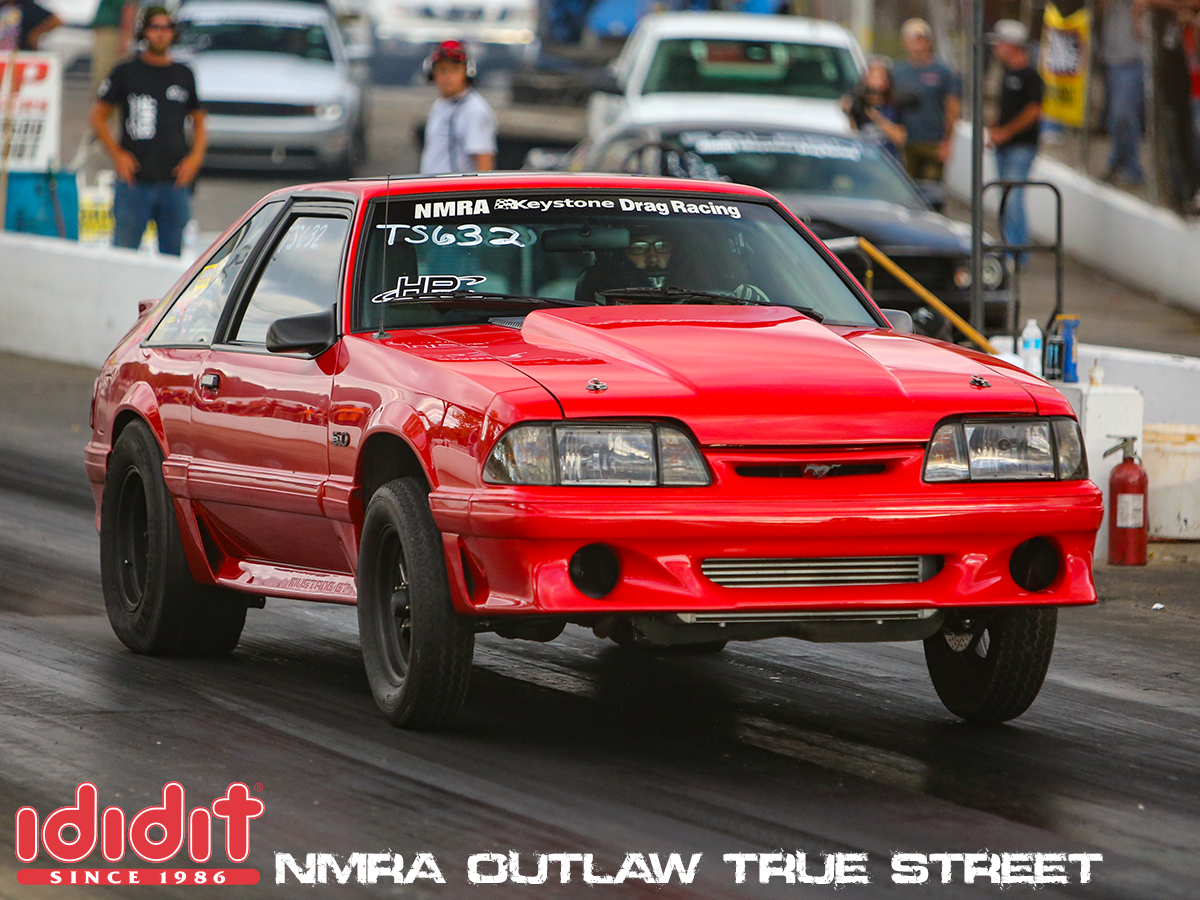 Santa Ana, Calif. (Sept. 21, 2016) — NMRA officials are proud to announce one of the wildest street car shootouts in decades! The ididit Outlaw True Street Shootout is coming to the Nitto Tire NMRA All-Ford World Finals in Bowling Green, KY on Oct. 1. Running exclusively during the famous NMRA Grudge Night and sponsored by ididit, the steering column specialists, the Outlaw True Street Shootout will be a stand-alone event in addition to the grudge match-ups. The concept is simple and it will bring out some of the quickest, off-the-hook street Fords, with all types of power plants including LS-powered Mustangs. If they're legal under the Grudge Night rules, they can run in the Outlaw True Street Shootout.
"ididit is making a big splash in the drag market with our new Pro Lite steering column for the sportsman racers that require column accessory features. It's very exciting to sponsor this new specialty class and be involved with ProMedia Events," said Bud Keating, General Manager at ididit. "The NMRA World Finals is the biggest Ford race of the year and we are looking forward to being a part of the Blue Oval action!"
The rules are simple — any Ford body or Ford-powered racecar can jump into the action and must roll on a pair of 275/28x10.5-wide DOT tires. Yes, you read that correctly…LS-powered Mustangs are more than acceptable, as Grudge Night has allowed those types of cars all season long.
Like QA1 True Street racers, ididit Outlaw True Street Shootout competitors will perform a 30-mile cruise on the street to prove they are legit street rides, but that's where the similarities stop! Once back at the track, all shootout competitors will draw names from a hat for elimination-round pairings. The format is 1/8-mile and No Time will be in effect, though competitors will get their half of the time slip. The rear suspension rules are stock-style setups or ladder bars, while the front requires the typical bolt-in style K-members and a stock firewall.
"We've watched similar classes like this go down at other events and the types of cars showing up are certainly what we want to attract to NMRA Grudge Night," said Rollie Miller, general manager of the NMRA Keystone Automotive Ford Drag Racing Series. "The winner will walk away with $2,500 while the runner-up will pocket a cool $750 and both semifinalists receive $100, making it a very lucrative one-night affair."
Any racer who competes in QA1 True Street and completes that challenge doesn't have to perform a second 30-mile cruise and can jump into the action for the cost of the ididit Outlaw True Street entry fee.
Miller continued, "We're excited to bring this new category to NMRA and help enhance the Grudge Night. Our goal is to get as many Mustang and Ford enthusiasts participating at our events and this is one more reason for them to make the trip to Beech Bend Raceway September 29 to October 2."
Here is a complete breakdown of the rules: http://www.nmradigital.com/dl/rules/ots.pdf
Presented by Keystone Automotive, the NMRA All-Ford World Finals features insane heads-up Street Outlaws, Renegades, Coyote Modifieds and much more as champions are crowned in Bowling Green! Stay late on Saturday for the special after-hours NMRA Grudge Night where the fastest street racers, including Boosted GT and Mike Murillo, will take each other on… street race style… for big money and bragging rights! The NMRA World Finals also features the largest manufacturers midway of the year, the huge UPR Products All-Ford car show, and special race classes including Outlaw True Street and the Terminator/GT500, EcoBoost, Turbo Coyote and Stick Shift Shootouts.
The NMRA All-Ford World Finals is the must attend event for any Ford fan or racer and it takes place at Beech Bend Raceway Park in Bowling Green, Kentucky, September 29 - October 2. For more information visit www.NMRAdigital.com/KY or call 714-444-2426.
---
ididit won big at the 2016 NSRA Street Rod Nationals! We took home the Best New Product in the $201-1,000 category for our new '40 Ford Special Edition steering column (be on the look out for the official release soon.) Thanks to the entire crew at ididit for all their hard work and creativity.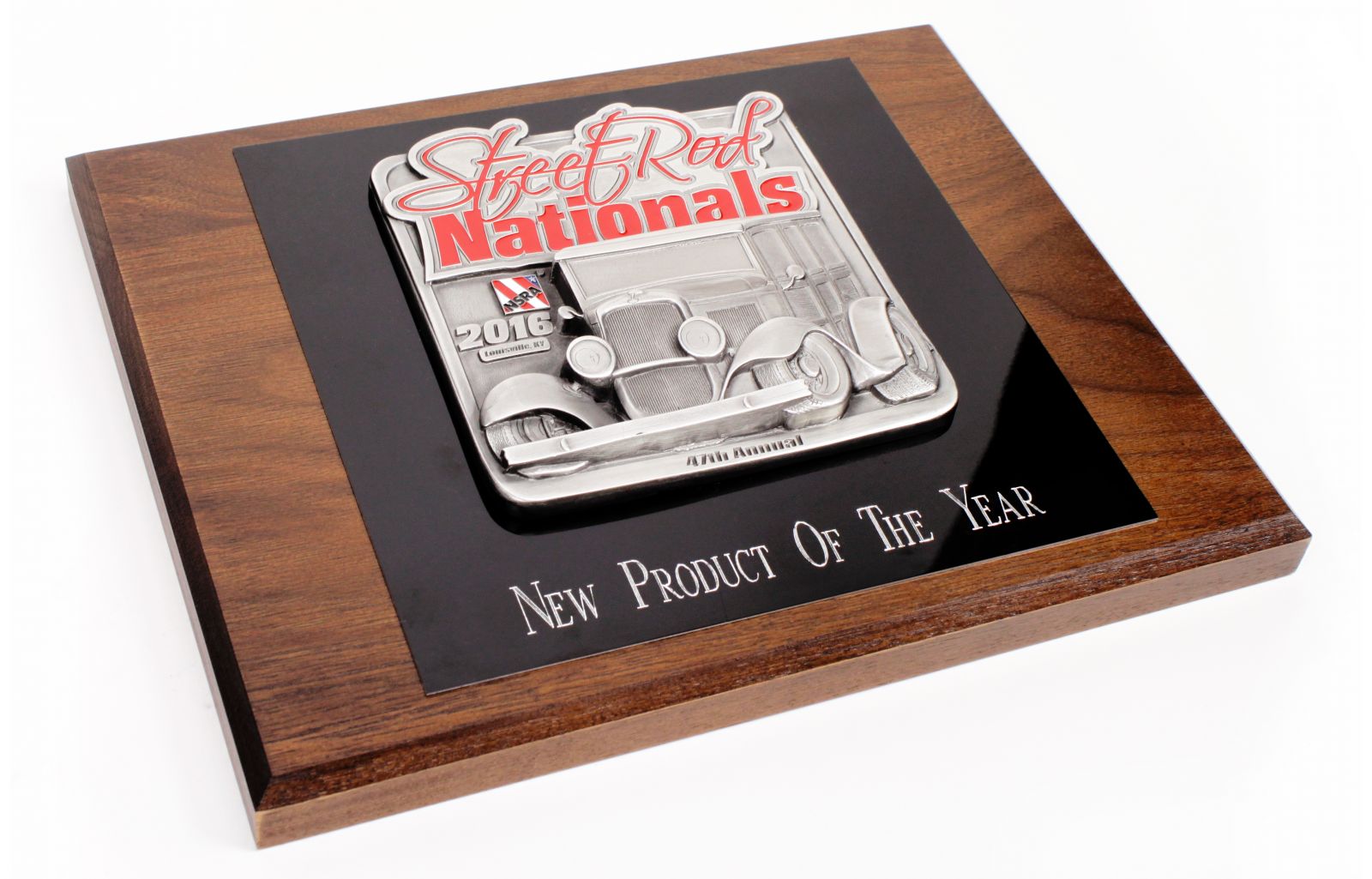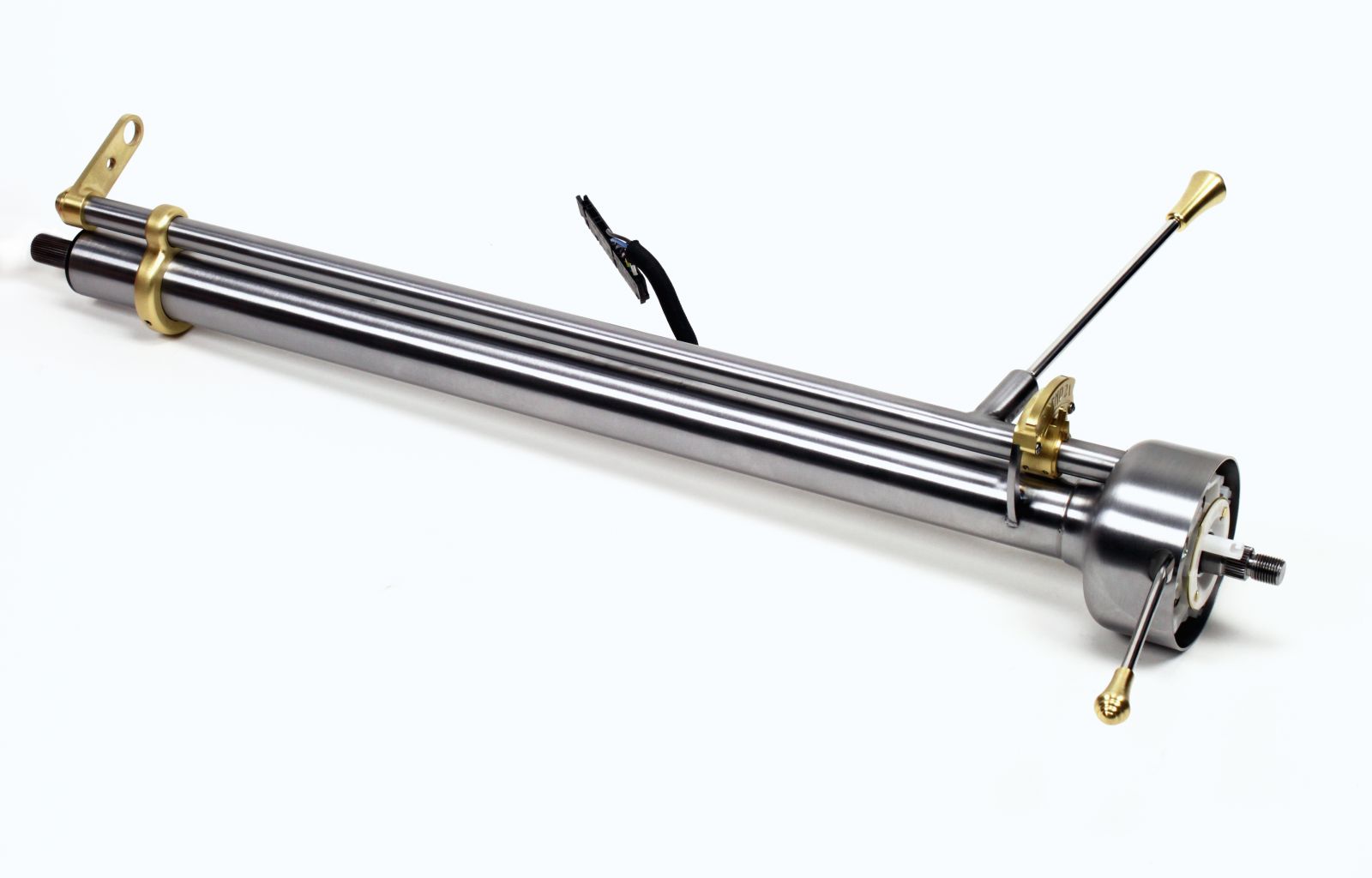 ---