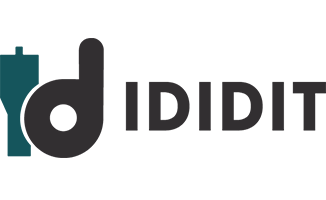 (517) 424-0577
https://www.ididitinc.com
ididit News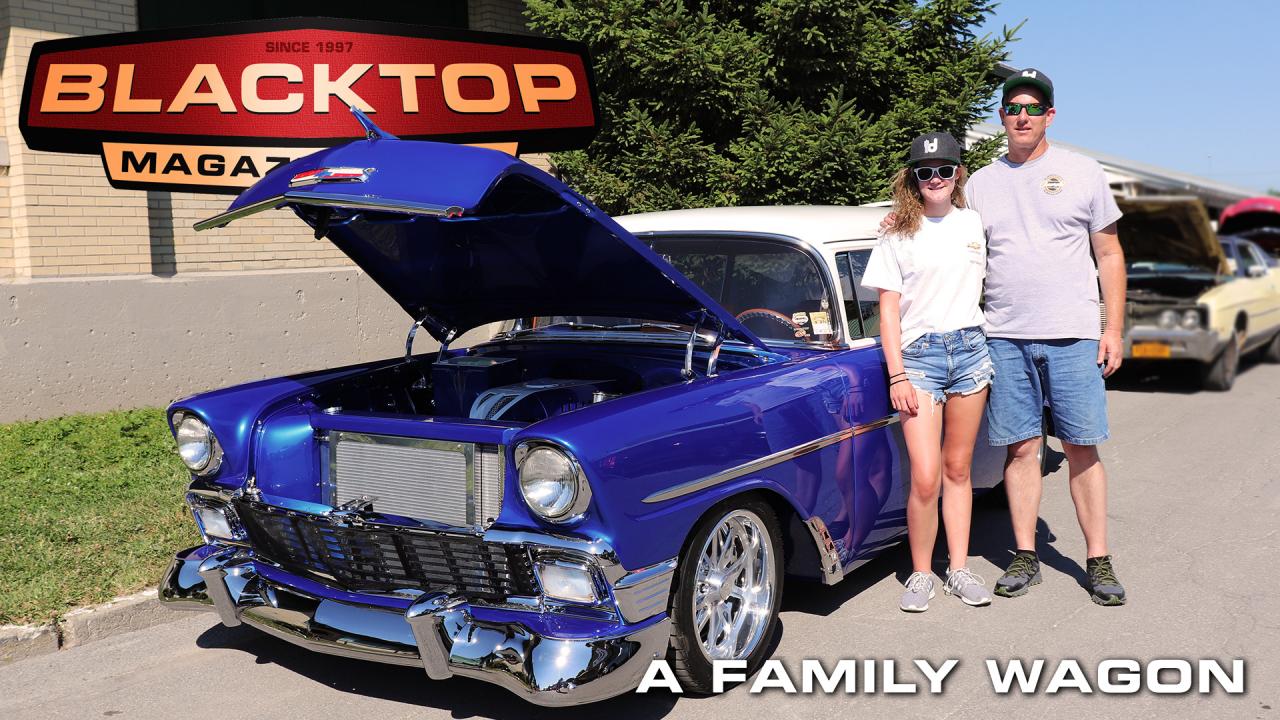 Last year, the "I Did It With ididit Tour" stopped at the largest car show on the east coast: The Syracuse Nationals earlier this year. On the first morning, we strolled right to an impressive 1956 Chevy wagon. Certainly, there was an ididit steering column in it. IDIDIT was surely impressed by the car, but more so the story of the father/daughter team that built it. "These are the type of customers that we are on this tour to meet.We want to showcase amazing grassroots builders and the stories behind the incredible cars they spend their evenings and weekends restoring and building." The father-daugher duo were awarded the limited edition I Did It With ididit Tour Allstar "Keep Building" hat after hearing the story behind the '56 Wagon. And it is a story worth telling. We followed up with Dad; Chris and Daughter; Jerica to get the scoop behind the build. At 13 years old, Chris Hepler was building a really neat mini-bike. It's just something boys in his neighborhood did. He sold that mini-bike to buy his first car, a 1968 Chevelle. His brother had a '56 Chevy Bel Air and although he liked the car, he didn't want to copy his brother. A neighbor had a '56 Chevy wagon that looked like the right project for him. He asked for years if he could buy it to the same negative answer. The neighbor then wrecked the car on the driver's side and still wouldn't sell it. Then one-day, a buddy of his showed up with the car. WHAT? How did you get it? I have tried for years to buy it! His buddy said it took 4 cases of beer and 3 hours to pry it from the neighbor's hands. After offering $500 more than he paid, his buddy finally sold it to Chris. The car was a beater. The intention was to fix the rocker and the quarter panel and drive it like it is. The front of the roof was caved in as if a car was parked on top of it. Fast-forward a couple or more dozen years, and now a family man; Chris is working in the garage on the beater he struggled for years to buy. His daughter Jerica comes in the garage asking all kinds of questions on what he is doing with the car. Ever the patient man, Chris teaches her the difference between standard and phillips head screwdrivers, socket sizing and all the important techniques of wrenching. One thing led to another and the car was getting a full makeover. The ever-inquisitive Jerica keeps asking more questions and before you know it the now 13 year old is helping him finish up this 6 year build on a beauty of a long-roof. Chris is just pleased that after having two girls, that one was interested in wrenching as much as he is. The younger daughter and mom come to the car shows with them, and Chris admits, it's not their thing, they like to do things together when Chris and Jerica are at car shows, swap meets and other fuel fed fun. Dad finds it fascinating that she is the same age he was when he started wrenching. Now that the car is complete, Jerica is itching to get back in the garage. She points to dad's '66 Ford F100, saying that she could drive that soon with a bit more wrenching that is. With that she is proud to say: "I did it." We are proud to see younger generations interested in this crazy hobby of ours.
---
Lightweight Mustang Race Column Now Available
Gain a weight-saving advantage with IDIDIT's new Pro-Fab model for fast Fords.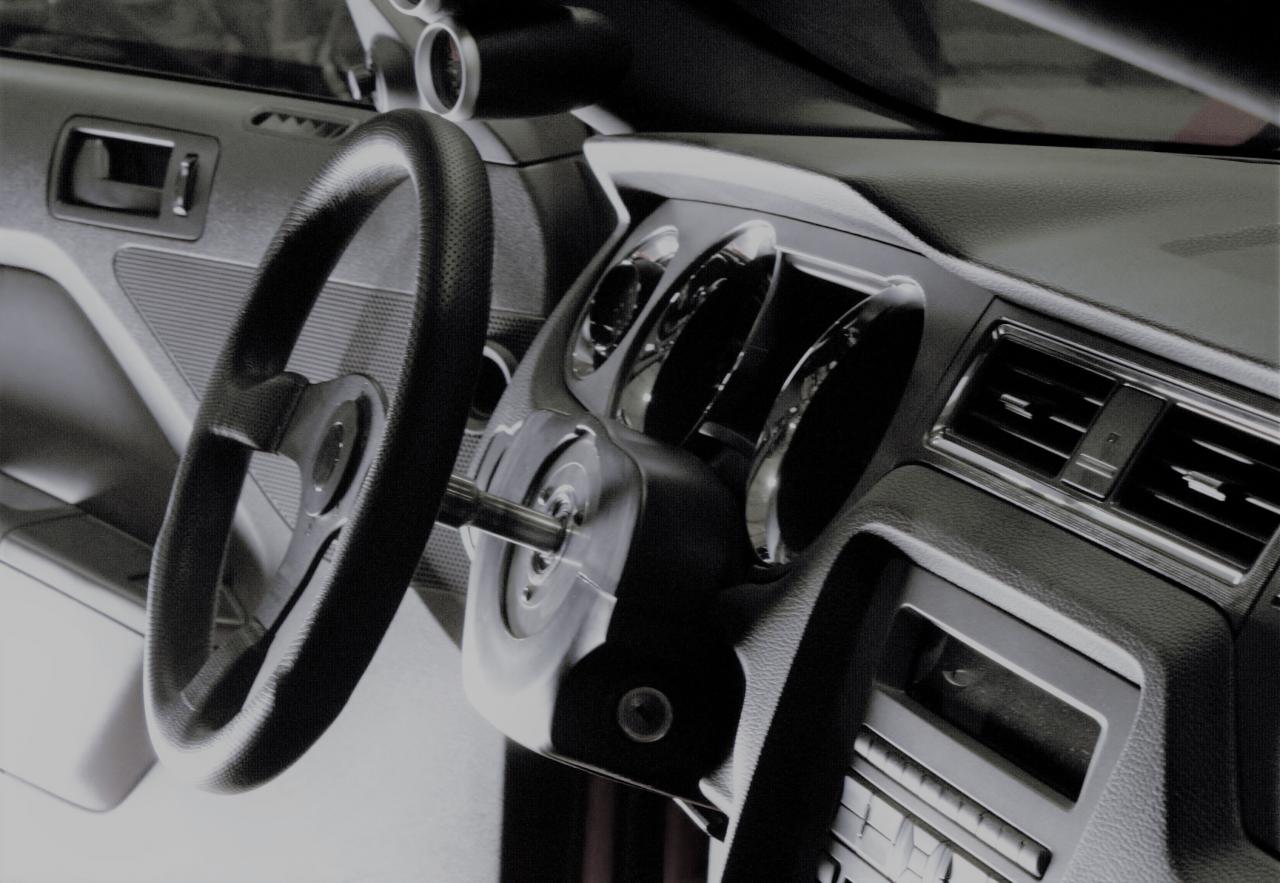 Mustang racers can gain a weight-saving advantage with the new Pro-Fab Lightweight Steering Column for 2005-'14 Ford Mustang applications from IDIDIT Performance.
The ultra-lightweight race columns weigh as little as 3.85 pounds. When paired with an IDIDIT Performance quick-release steering hub and aftermarket lightweight steering wheel the 6.8 pound combination offers a 15.2 pound weight savings over the 22 pound factory column.
With the addition of this latest Pro Fab Mustang column, the line now includes columns for Mustangs from 79'-86', 87'-93' and 94'-04'.
Designed for drag, autocross, road course and off-road racing, the columns are direct factory replacements and bolt directly to the factory mounting points and factory steering shaft.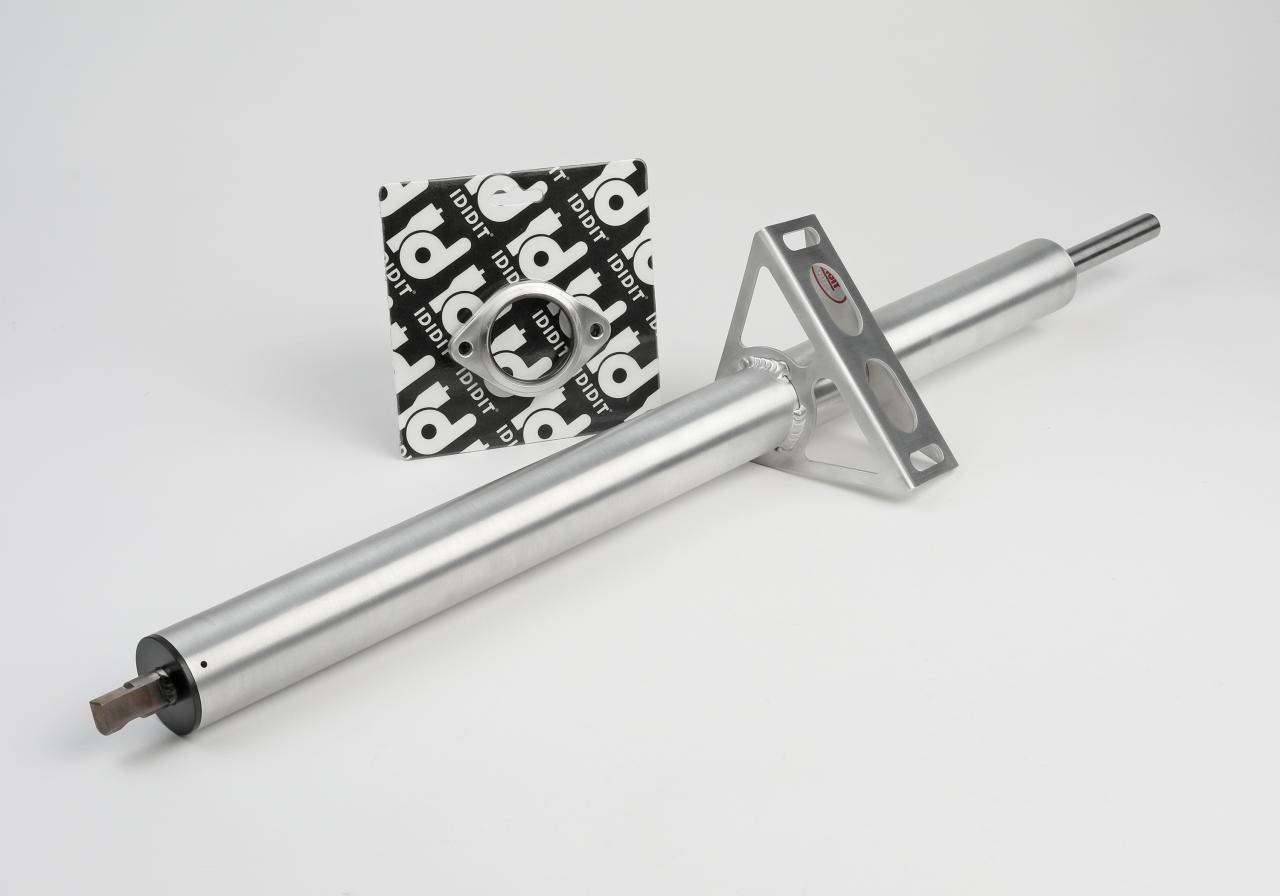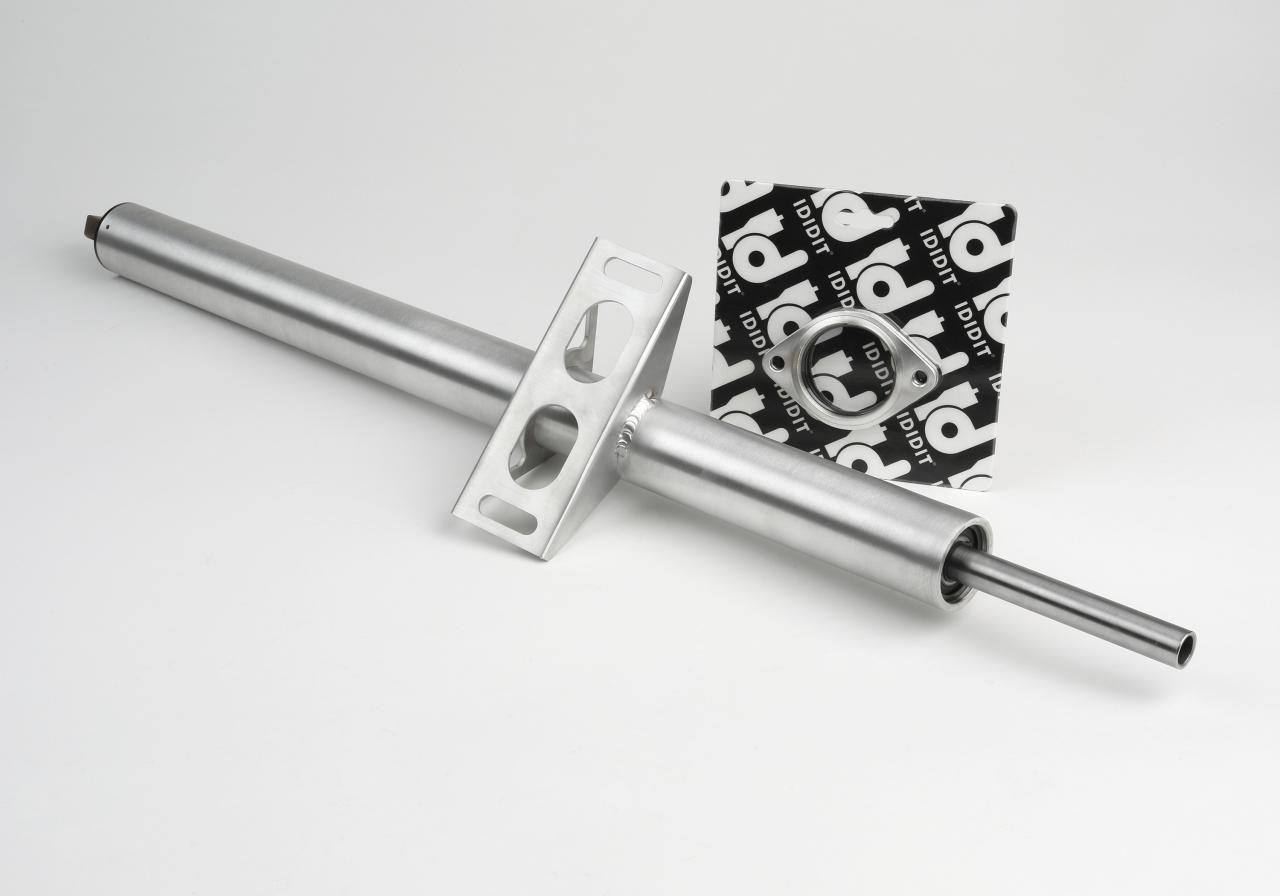 "The Pro-Fab column for 2005-'14 Mustangs is super-light and saves weight that has previously been untapped without the use of unattractive race-only options," said Trever Cornwell of IDIDIT. "It bolts directly in place of the factory column using factory mounts, resulting in an extremely rigid steering shaft. The IDIDIT Performance Pro-Fab column has options that allow a stock appearance, as well as nearly a 20-pound weight reduction."
Proudly made in America, the columns come equipped with an extended shaft that allows the installer to trim to fit and then pair the column with an IDIDIT Performance quick-release steering hub to adapt the column to the race car.
Features & benefits include:
• Direct bolt-in fitment requiring no modifications to the interior
• Precision laser-cut tubing and brackets for superior fit and finish
• Sealed upper ball bearing and Delrin lower bushing mean the column will operate smoothly after many years of abuse
• Ultra-lightweight aluminum tubing and brackets
• Customizable for driver fit
• Available in brushed aluminum finish
• Works well with any IDIDIT Performance quick-release steering hub with 3/4-inch smooth center (5-bolt 3/4" Smooth Kit P/N: 5010000015, 6-bolt 3/4" Smooth Kit P/N: 5010000018)
• Other accessories available include Ignition Clamp (P/N 2650000010) and Trim Clamp Ring (P/N 2650000110)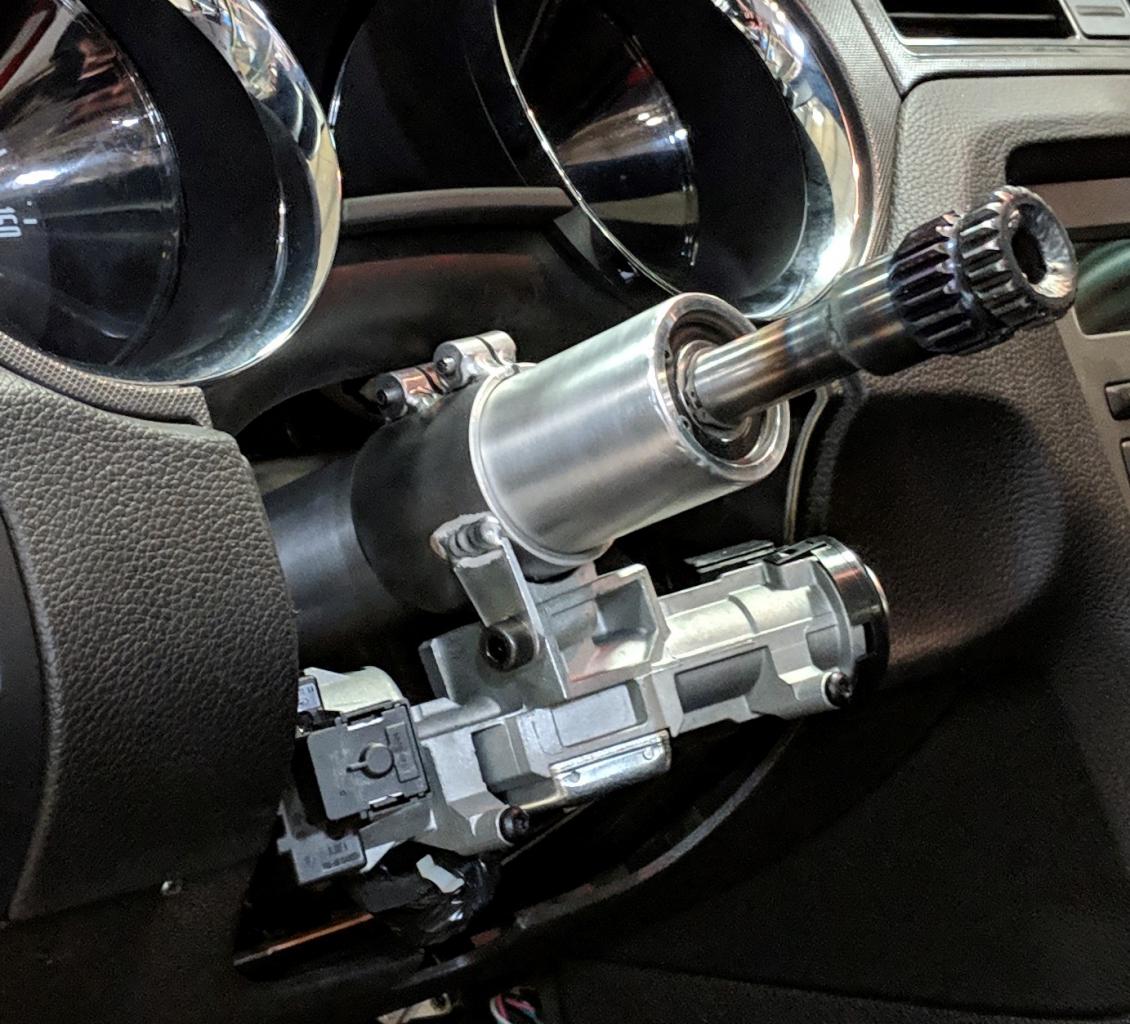 Options are also available to retain the factory keyed ignition switch on the column, as well as retain the column shroud to keep a stock appearance. IDIDIT Performance also makes aluminum mounts for aftermarket dashes from Racepak, AEM, FuelTech USA, Holley Performance Products and others.
For more information visit www.ididitinc.com.
---
Lightweight Dash Mounts for Pro-Fab Columns Now Available
Racers can quickly & easily install their favorite digital dashes.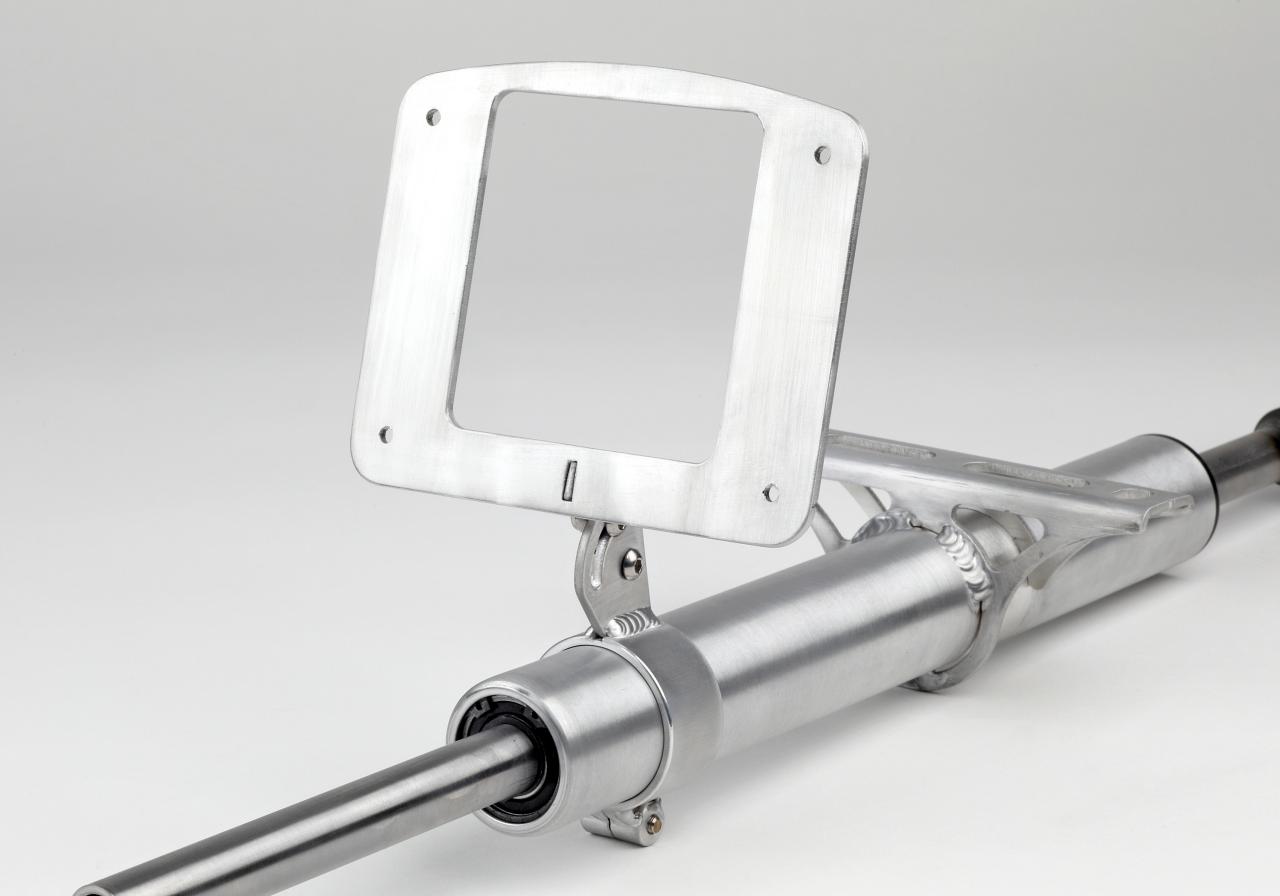 Digital dashes have brought an element of personalization to many forms of racing, permitting drivers to completely customize their information displays. New lightweight dash mounts from IDIDIT Performance allow racers to use their favorite digital dash with the company's Pro-Fab line of competition steering columns.

The ultra-lightweight aluminum dash mounts are precision laser-cut and CNC-machined, and come in a brushed finish. They slide over the steering tube, clamp on and adjust with ease for use in drag, autocross, off-road, import tuner and related racing applications. The dash mounts also mount onto 1 ¾" or 2" tubing for those who choose to mount them directly to a roll cage or existing steering column.

Once installed the units provide a rigid mounting surface for most digital dashes, including popular offerings from Racepak, Holley Performance Products, AEM and others.

"The Pro-Fab digital dash mounts are super-light and save weight," notes Trever Cornwell of IDIDIT. "They offer a rigid mounting surface and can be adjusted to fit the driver, then locked into place. Just like all other IDIDIT products, the Pro-Fab dash mounts are proudly made in the USA."

Retailers can utilize the versatility of the mounts when presenting upsell opportunities such as steering wheels, quick-release steering hubs, ignition and shroud retention brackets and related products to racers.

For more information, visit www.ididitinc.com.
---
Quick-and-Easy Steering Wheel Centering
IDIDIT Performance presents its Quick-Release Steering Hub with Centering Pin.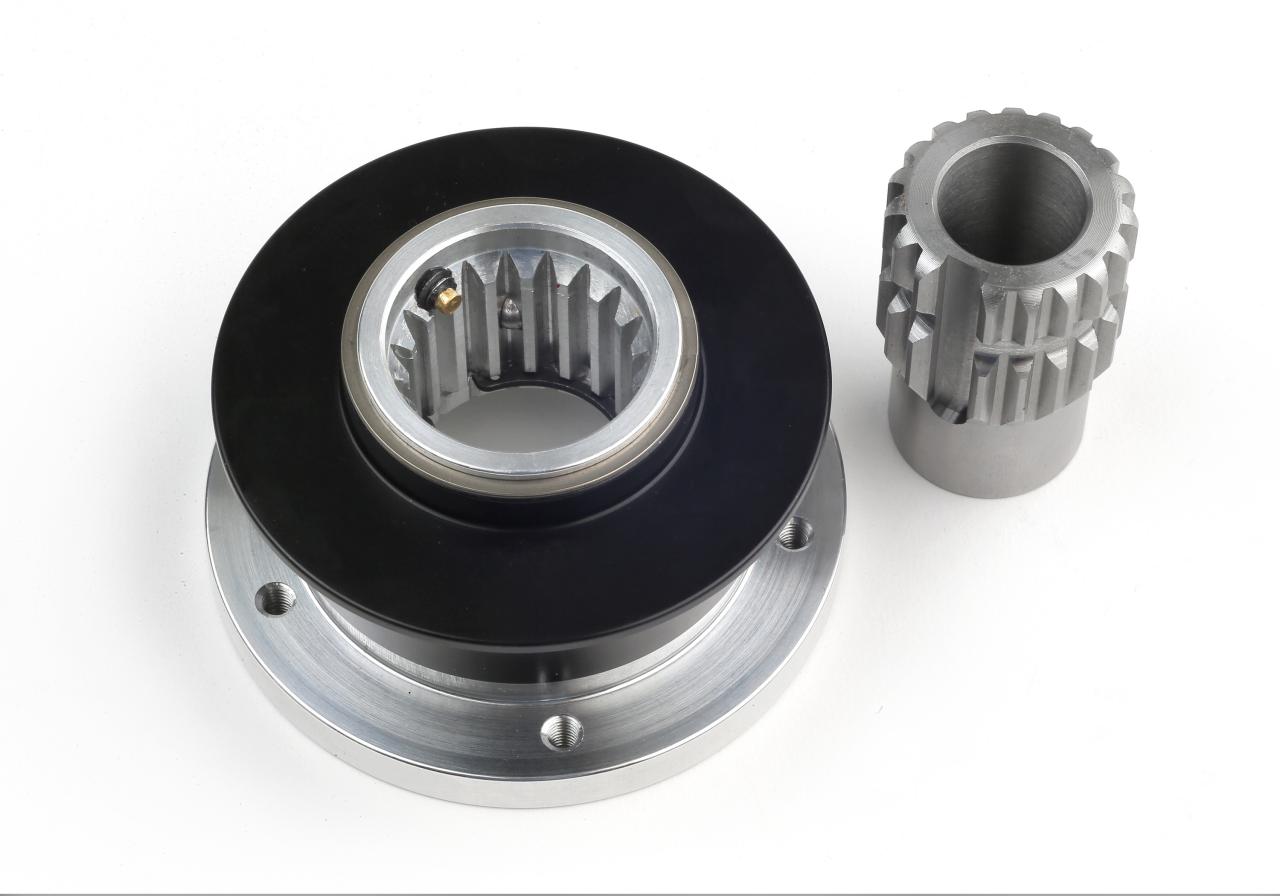 Racers who require a removable steering wheel can now be assured of perfect wheel centering every time, thanks to the IDIDIT Performance Quick-Release Steering Hub, which now comes standard with a Centering Pin.
IDIDIT Performance has upgraded all of its 5- and 6-bolt steering hubs to include a centering pin as part of the quick-release hub that allows the steering wheel to be smoothly engaged with the spline in the same position every time. This allows racers to quickly and repeatably position their steering wheels prior to competition.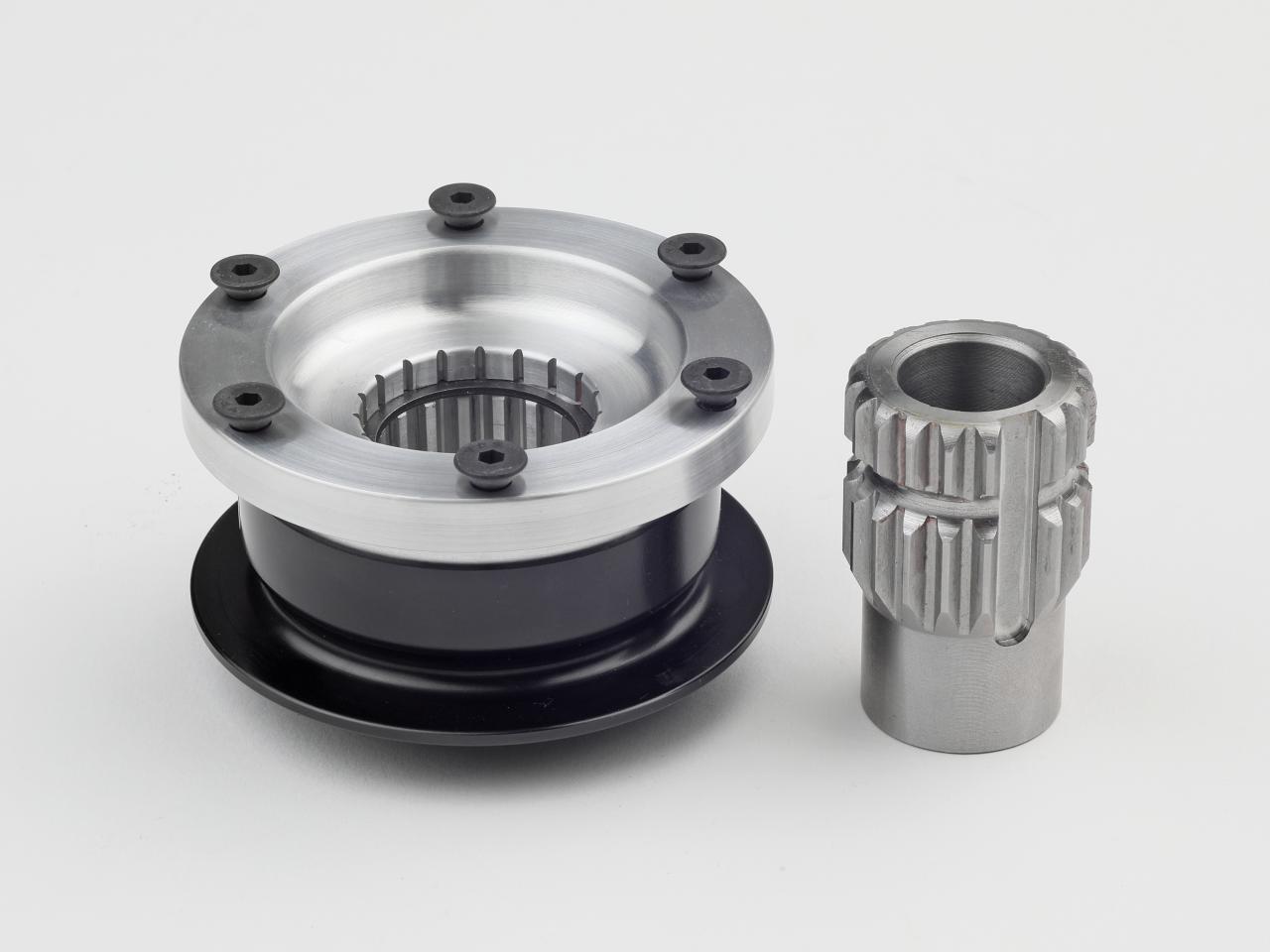 "These new Quick-Release Steering Hubs ease ingress and egress from driver compartments and also serve as a low-cost security option when the steering wheel is removed from the vehicle," notes Trever Cornwell of IDIDIT. "The removable locating pin allows the hub to quickly align with the spline, making centering the steering wheel trouble-free."
The centering pin is removable for drivers who prefer a non-centered configuration, as is popular in circle track and Sprint Car racing. All IDIDIT Performance pull-type quick-release hubs are SFI certified.
The hubs include tight machining tolerances eliminating backlash in the steering wheel for very tight steering and feel. A steel spline on an aluminum hub means no binding of the quick-release mechanism when installing or removing the wheel, and the pull ring is made of anodized aluminum for weight savings.
For more information, visit https://www.ididitinc.com/c-1374018-performance-columns-quick-release-steering-hubs.html
---
Our T Shirt Contest is back again by popular demand!
Back for a second year is the T-shirt design contest involving students from the graphic imaging classes at LISD Tech Center in Adrian, Michigan. Last year's grand prize winner was Lexi Davis, who received a $1,500 scholarship and got to see her rearview mirror & fuzzy dice design used as the official logo of the event and printed on T-shirts.
Scroll through the 2019 Designs and Vote for your Favorite Below!
THIS YEAR'S DESIGNS: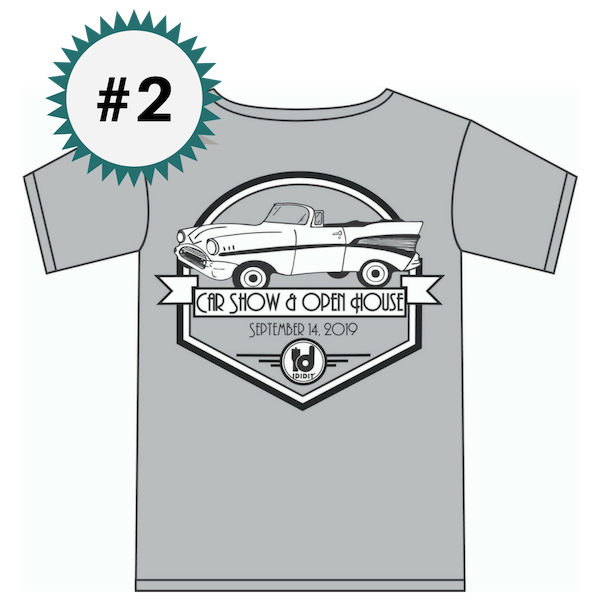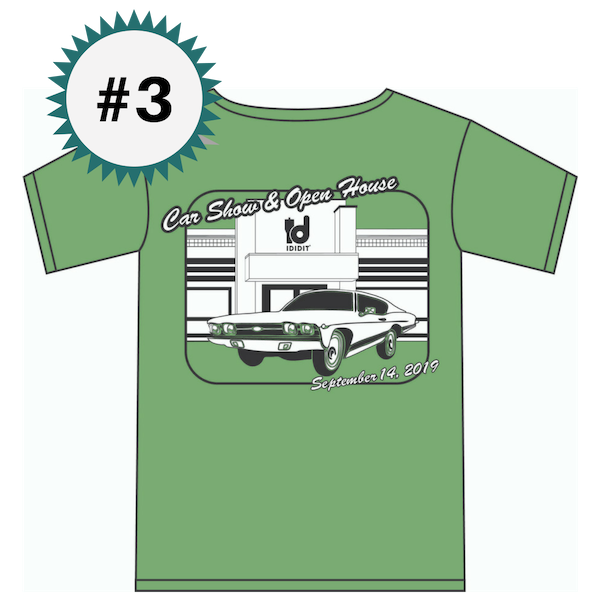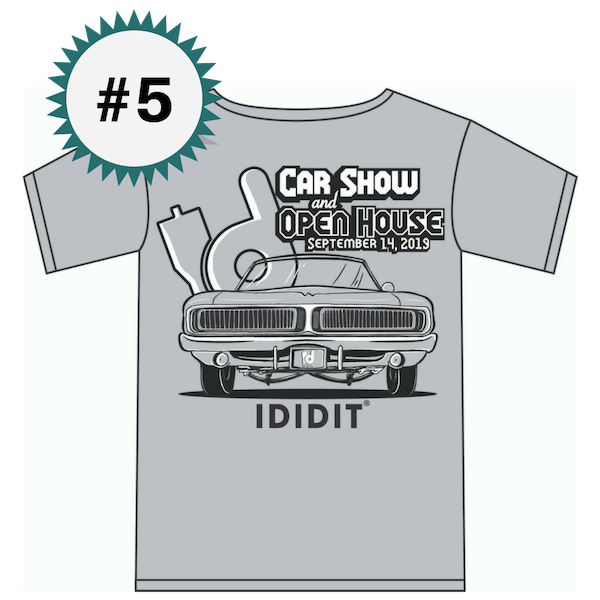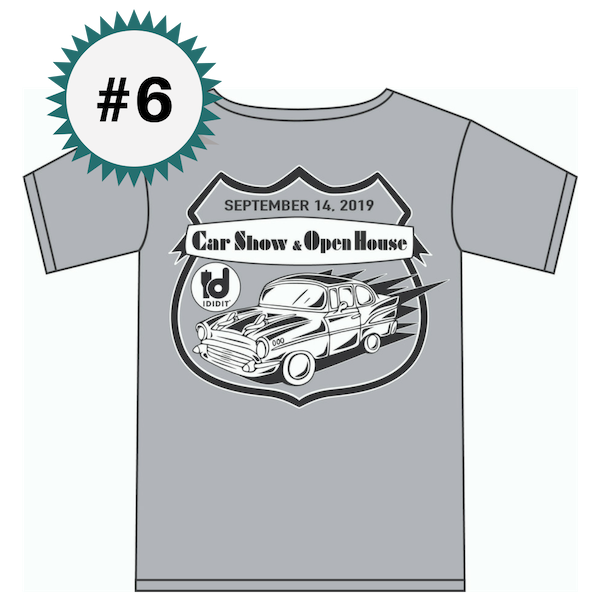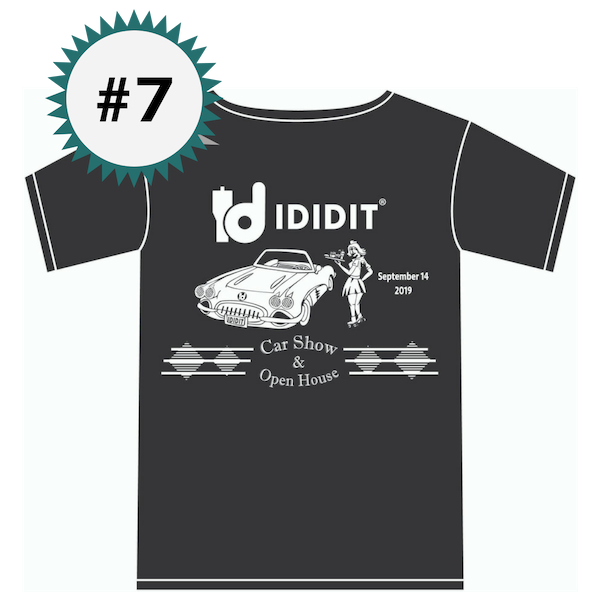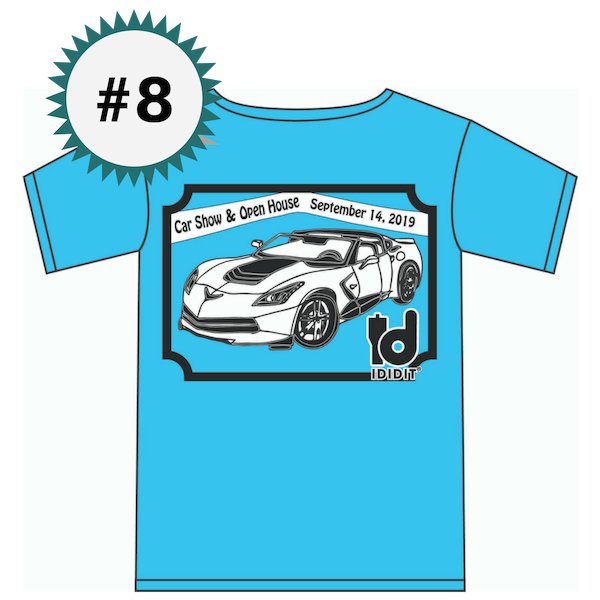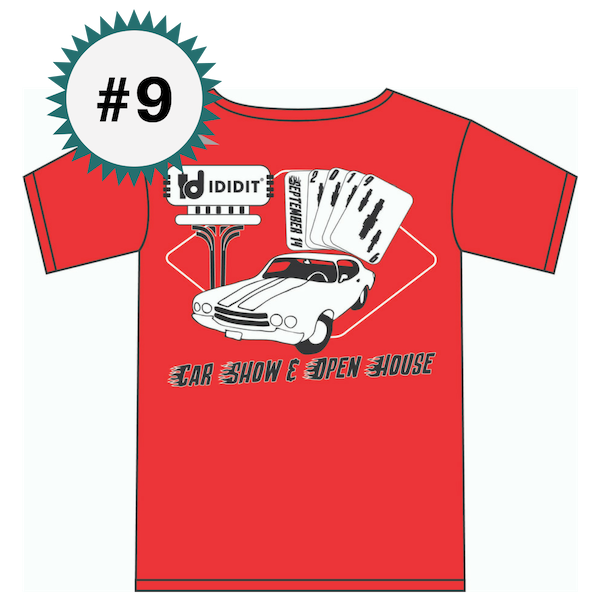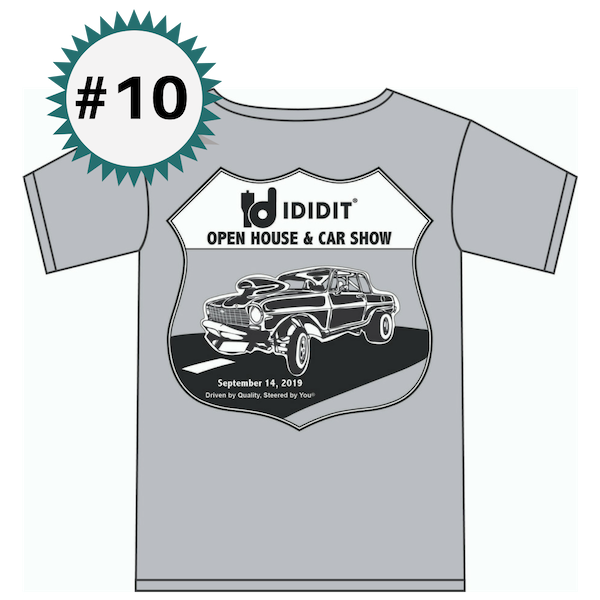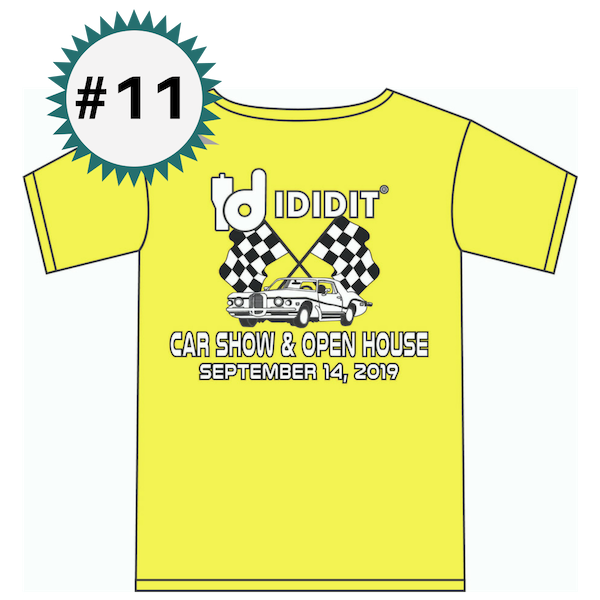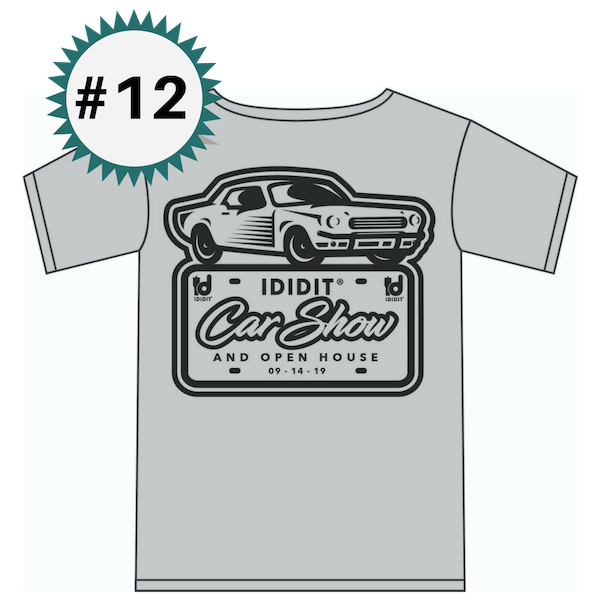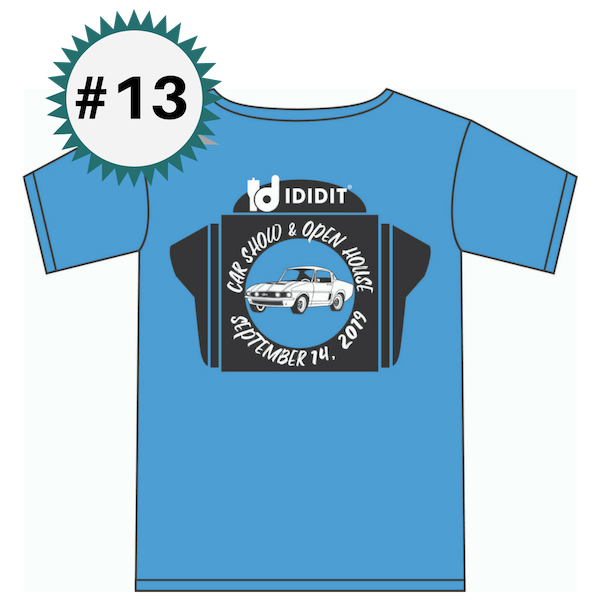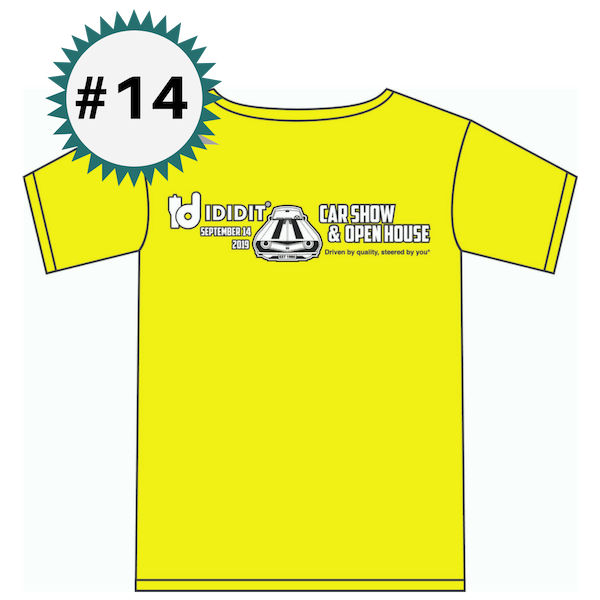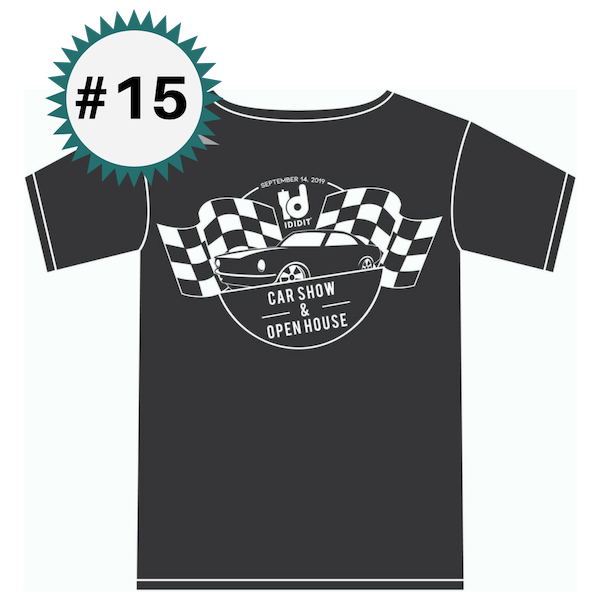 ---