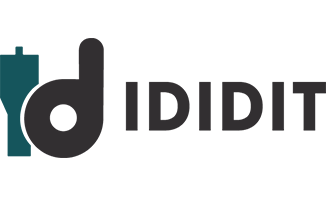 (517) 424-0577
http://www.ididitinc.com
ididit News
We are proud to once again sponsor our hometown's Classic Car & Bike Show Series. The 2017 Tecumseh Classic Car & Bike Show Series is held on the 3rd Thursday of the month and runs from May-September. We have been sponsoring this show from it's inception and we love it! It's a great way to bring the community together while showing off some sweet rides. Classic Car & Bike Show events will be held May 18, June 15, July 20, August 17 and September 21. The Cars & bikes will be displayed in the Old National Bank parking lot located at 205 E. Chicago Blvd. and the adjacent downtown parking lot from 6:00 to 8:00 pm for all to enjoy. Special recognition awards will be given each month. MIS (Michigan International Speedway) will be bringing their pace car to both June & July events and giving away tickets to the August race. Come show off YOUR classic car or motorcycle! Registration is free, however, each participant is encouraged to bring canned goods or non-perishable food item that will be given to area service clubs to distribute to local families in need. Plaques will be given to the first 75 cars & bikes that are registered. Check-in will be held at Gregory's Barber Shop, 201 E. Chicago Blvd. between 5:30 and 7 pm. Call 517-424-6555 for more information.
---
As of April 19, 2017, we are proud to announce we have been certified to the ISO 9001:2015 standard. ISO 9001 is an internationally recognized family of quality management standards. It is designed to help ensure a company has the processes and procedures in place to provide superior product, service, quality and traceability. By adhering to ISO's 9001 standard of quality measurements, our manufacturing processes are certified to world-class specifications for quality, safety, and efficiency. We are proud to provide service to five continents! We take quality seriously and have always been committed to strict quality standards throughout our history, and now we have the paperwork to prove it. This certification solidifies the bar of quality and ensures the growth in our future. With the dedication of our employees we are able to not only have a safe and efficient process, we are able to adhere to our quality policy "Quality is not only what we do, it's who we are." We here at ididit, LLC understand the hard work and most importantly the sentiment that goes into every project of our customers. We strive to make sure that the quality is 100 percent, that which is why we are very proud to announce our ISO 9001:2015 certification.
We partnered with Smithers Quality Assessments, an accredited quality and environmental management systems certification body, to achieve our certification.
---
Join us for some fun for a good cause on June 10, 2017. Ididit will host their 2nd annual fundraiser Poker Run to help raise money for Relay For Life and the American Cancer Society. The ididit/Relay For Life poker run will shove off at 1pm and will take you to 5 stops in and around the Tecumseh/Clinton area. We'll gather at the last stop for food, drinks, camaraderie and to hand out prizes. The player with the best poker hand will go home with the top prize. A $10 buy-in (and a car to drive) is all that is needed to join in on the fun. All monies raised will go directly to the American Cancer Society for cancer research. Please call us at 517-424-0577 for questions and more information.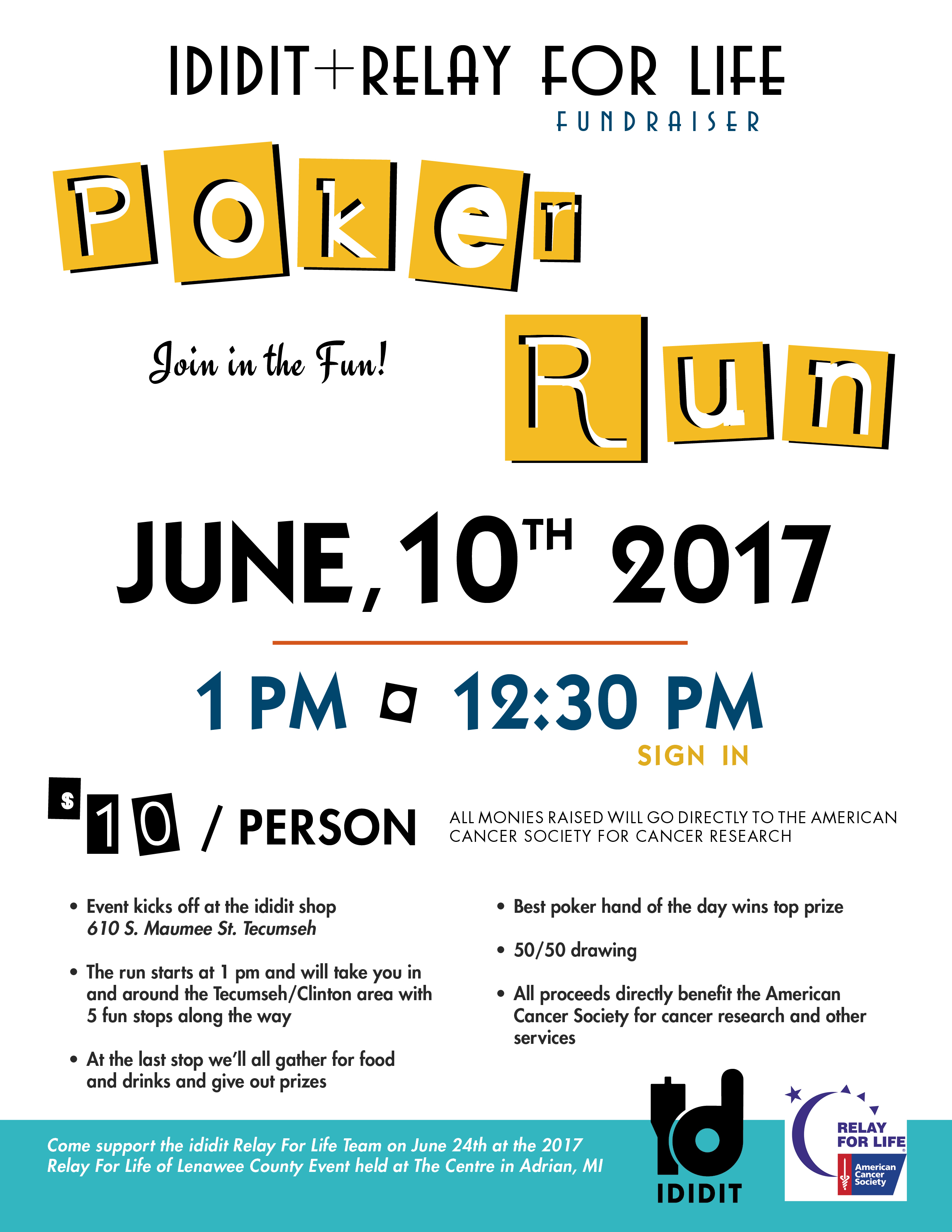 ---
The hot rods, street rods, muscle cars, sports cars and trucks that line up for the highly-anticipated annual ididit Car Show & Open House never disappoint. The 30-year old company's car show is a favorite event for enthusiasts from throughout Michigan and the Great Lakes Region.
Michigan weather isn't always as consistent as the quality of vehicles on display. Slated for the first week in October, ididit's Car Show & Open House has weathered snow, rain and cold temperatures in recent years. In order to dodge the weather, the company decided to move this year's car show to September 16th, 2017.
"The date for the 2017 car show may have changed," Megan Lunsford from ididit said. "But we will continue to showcase the best custom cars from the region, as well as provide our neighbors a chance to tour our manufacturing facility and win great prizes. We are proud to be an integral part of the Tecumseh community and our annual car show and open house is a way for us to show our gratitude to the place we all call home."
ididit's 2017 Car Show & Open House is free for all, and will feature the car show, vendor exhibits, giveaways and more.
Registration for the 2017 ididit Car Show & Open House opens in May.
---
http://www.ididitinc.com/accessories-3/idIgnitionSystems-69
ididit has released their new id. IGNITION SYSTEMS package which allows customers to create a truly unique driving experience.
The id.CLASSIC, id.PUSH, id.PUSH+ and id.TOUCH ignition systems are the result of ididit's continued dedication to providing innovative and dependable products to all car enthusiasts, from the sportsman racer to the restorer.
Choose id.CLASSIC keyed ignition to add style and function to your tilt steering column. Or add id.PUSH for a modern twist.
id.PUSH is perfect for the sportsman racer who just needs to hop in the cockpit, push and go. This system is as easy as it gets, one simple push and you're on your way. Or upgrade to the id.PUSH+ system, which features the same technology of the id.PUSH system with the added security of a key FOB and a system status indicator.
But for those looking for the most elite keyless system on the market, ididit offers the id.TOUCH system, which features a touch-sensitive button start as well as key FOB with four programmable channels. Additionally, multi-color interactive LED lights signal what mode is in use.
To learn more about ididit's new game-changing id.IGNITION SYSTEMS, go to ididitinc.com/idIgnitionSystems or call 517-424-0577.
---