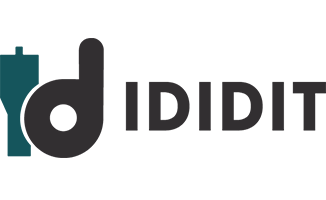 (517) 424-0577
https://www.ididitinc.com
Car Show & Open House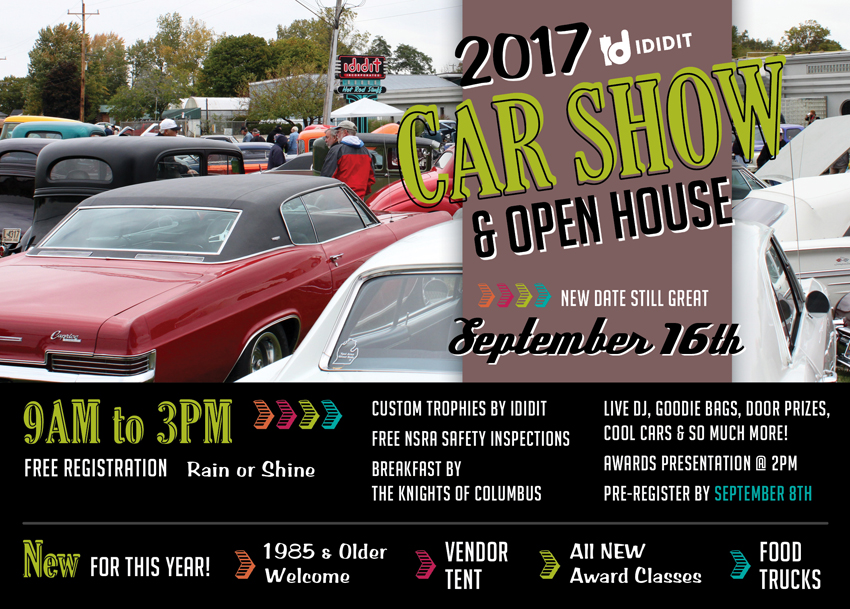 BIG NEWS! The annual show has a new date! The 2017 ididit Car Show & Open House will be held on Saturday, September 16th! Pre-register by September 8th or register the day of the show (registration closes at noon.) Not only do we have a new date, but we also have lots of new stuff in store for this year. First, we upped the vehicle year range to welcome any vehicle 1985 & older. With the new year range we're also introducing 8 all new award classes. Our vendor tent will be back better than ever, with Ann Arbor Welding Supply, Classic Instruments, Cruis'news, Shadow Rods, American Autowire, Old Dog Street Rods & Eaton Detroit Spring selling parts and answering your questions. We will also have a few specialty food truck vendors lined up outside, along with the Knights of Columbus serving up Breakfast all day inside the shop. As always, registration is free but (new for this year) we ask that each participant bring in canned goods/non-perishable food items that will be given to area service clubs to distribute to local families in need.
Special Announcement: ididit will host special guest's from Lowrider Magazine—Rudy Rivas, GM, and Joe Ray, editor. Rudy & Joe will be here to check out our fun event and sit with us for a informal meet-and-greet at 10 a.m. inside the vendor tent.

Fresh from the racetrack, the MIS Pace Car will be on the ididit grounds for your perusal.
Plus, ididit is once again sponsoring the Lenawee Humane Society custom golf cart raffle!
While you're here, be sure to tour our charming little town of Tecumseh, Michigan. Indulge in shopping, antiquing, dining, and whatever else tickles your fancy.
Thank you attendees!
Every year, ididit invites car guys and gals from all over Michigan and beyond (including you Canada) to gather at the ididit facility for a day of fun, entertainment and the opportunity to enjoy the hot rodding life.
The ididit Car Show & Open House was created in 1991 as a way to thank customers for all their support and for one last hurrah before having to tuck our hot rods away for the winter. The first show was a huge success and has been growing in popularity ever since.
The show offers a chance for the public to tour the ididit facility and see how we craft the best steering columns and accessories on the market,. The ididit Car Show & Open House is a free event, held rain or shine and is open to vehicles from 1985 or older. Goodie bags are given away to the first 500 registered participants as well as great door prizes donated from some of the biggest companies in the industry. ididit even gives away a steering column gift certificate to one lucky registrant at the awards presentation.
Did we mention awards? Every year, 8 beautiful vehicles drive away with the coveted ididit Pro's Pick Award awarded by guest judges who pick the best in class (out of 8 different categories). NSRA officials are on hand to give free vehicle safety inspections, to ensure your rod is in tip top shape.
---
Annual Car Show Gallery
See photos from past events.