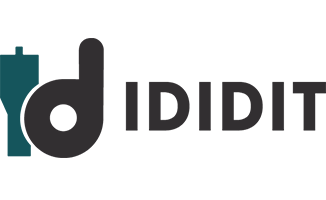 (517) 424-0577
https://www.ididitinc.com
Marty's Blog
We?re living in a pretty great time right now, especially if you're a fan of muscle cars.  Just look at what is coming out of Detroit these days?Camaro, Mustang, Challenger for starters.  And while all of the focus is of course on the big horsepower V-8s; LS motors, Hemi?s, Coyotes, etc., do you know that the V-6 engines in these cars are putting out in excess of 300hp?  That would have been a good number for a small block V-8 back in the 60s!  Add to that, vastly improved fuel mileage and it's easy to see that we've come a long way from the early days of the muscle car.  But are they really better?  Well there is reason so many of these older cars, from Vettes to Mustangs to Camaros to whatevers, are now being retro-fitted with later model or after-market suspensions and drive trains.  I love a '69 Camaro, I had one in high school.  But the ride and handling just can't compare to the Camaro of today.  Let's talk Challenger or Charger Hellcat.  Did anything back then put out 700+HP right from the factory?  I don't think so!  It took a while for the Corvette guys to come around and some still think it's a sin to cut one up.  But putting a C4 or later suspension with an LS motor into a 50's or 60s Vette makes it soooo much better!  I grew up in what most people would call the "glory days" of the muscle car.  I remember riding my bike to the local Chevy/Olds dealer to see what new cars came in.  So I'll always be nostalgic for the older stuff.  While we've sadly lost many makes such as Pontiac, Olds, Plymouth and Mercury?what we're left with are some of the best running, best handling, and yes even fuel efficient cars ever to be produced.  Who knows what we'll be driving in the future?  Maybe a hydrogen powered 1000hp Camaro SS or a 50mpg hybrid Mustang.  Remember, someday our kids (or grand kids) will look back on today's rides as their "glory days" for the muscle car. Marty Waterstraut Sales Manager
---
This blog is dedicated to all those people that think we're on vacation when we go on the road to work at car shows. Well, maybe it?s mostly for the people I work with that don't work the shows. I can't tell you how many times I've heard, "must be nice...get to travel all the time and not have to be at work!" So, this is what I did on my SEMA "vacation." On Sunday November 2nd I woke up at 4:30 am to make the trek to the Detroit airport to catch our 8 am flight to Vegas. I made it through check in & security without a hitch since there were no lines, because come on, who is up that early on a Sunday? Since Vegas is 3 hours behind Michigan we landed at 9:45 am local time. By the time we got our luggage, caught the shuttle to the airport and checked into our rooms it was nearly 11 and we were ready for lunch.  Remember, our bodies think it's 2 in the afternoon. After a quick lunch we were off to the Convention Center to start setting up the booth. It was crazy, we had people setting up our booth, people running to the next building to deliver our new product to the New Products area, while some traveled half way across town just to park our trailer. Did I mention just how big this event is? It's huge! New products is a really long hike from Central Hall where we're set up and carrying a steering column & all the accessories gets heavy after the first 1/2 mile or so.  Sounds fun, right? Kellie and I were given the task of setting up the booth, which for the most part is easy, it just takes a little while to do. Our booth consists of a backdrop that is about 7' tall and holds panels of art work and lights. In front of the backdrop sits a couple tables that we use to display our new products. We also have about 12 towers that hold 4 columns each and are spaced out throughout the 20' x 20' booth. As I said this place is huge. Located directly behind us were large overhead doors that a semi truck could drive through. Earlier in the day there was a welcomed light breeze that blew through the doors but in the afternoon it turned into a much stronger breeze. You might sense a little foreshadowing here and can maybe guess what happens next...the entire booth backdrop came crashing down, knocking over the tables and generally causing mass destruction to the booth. It looked like a tornado had blown through. So, what to do now. The only thing you can do really. We started from the beginning and set the booth back up again, but this time we left the artwork off. We?re really having fun, right? But the day?s not over yet! That night we had a 5:00 pm meeting with one of our dealers followed by a 7:00 dinner. Remember that whole time change thing? Its 10:00 o'clock at night back home and here we are just getting ready to eat. Yes it was a nice restaurant and yes we had a good time, but by the time we got back to our rooms and settled in for the night it was nearly 10 pm Vegas time which meant it was 1 am Michigan time. Did I mention that I was up at 4:30 am that morning?  Don't get me wrong, I'm not one to complain but, this is not my idea of a vacation! On day two it was a little less chaotic, some of us finished setting up the booth while others attended some of the seminars.  In the evening there was an industry reception with lots of mingling and networking, which is a job in its self sometimes. Day 3 of our trip finally comes and the show begins. If you?ve been to the SEMA show then you will understand that no man can rest at this show. It is four long, full days of standing in a booth talking to customers and potential customers. Every evening is one industry reception after another. Partying? Hitting the casinos? HA! After the day is done about all you want to do is get back to your room, put your feet up and maybe soak them in a bucket of ice for a couple of hours. I won't lie...I did (foolishly?) head down to The Strip and walk around a bit. Because of this, I may have permanently injured my right foot? Yep, that one is on me. As a final, cruel joke we get to Friday night. You've been there for nearly a week, you're tired, your back hurts, your feet hurt and what do we get to do? Tear down the booth and haul it hundreds of yards to where the trailer is now sitting.  Load up, go eat a late dinner and get to bed so we can wake up at 4:00 am to catch the shuttle back to the airport! Now, before I get fired for excessive complaining, I do really enjoy going to shows. Over the years I have made many good friends that I only get to see at these events. Of course we're there to do a job, and scoring a big new account or even helping to maintain a current one is very satisfying. Just like it is seeing our products being used in the nicest cars on display at the show. The relationships you make with customers and fellow vendors at these shows can last a lifetime. One last thing, and don't tell anyone I said this but? it sure does beat working behind a desk all day! The next time you hear somebody wishing they could get away from work and go to one these shows...it's a good bet they've never done it before! Marty Waterstraut Sales Manager
---
Since we are knee deep in car show season and have been to traveling to and from a lot lately I thought I would get something of my chest... Driving...we all do it...some better than others.  I drive to a lot of the shows we attend across this country.  And while towing a 32 foot trailer behind a 1 ton crew-cab dually doesn't make me a "truck driver," it does allow me to see the best and worst in people behind the wheel. Here are a few experiences I've had lately. Texting...really people?  There is no way that a person can pay attention to the road and text.  They swerve, slow down, speed up, sit at green lights, run through red lights.  DON'T DO IT!  I was recently cut-off by a guy in a pick-up truck...on a bridge.  Luckily there was no one in the lane to my left or it might have gotten ugly.  He was on his phone and never looked.  Of course if you honk at one of these idiots you're usually greeted with some form of sign language! How about when you see signs for construction ahead and one lane or the other is closed.  Here they come!!!  The people that come flying past you, sometimes on the shoulder, to get ahead of as many other vehicles as they can.  Personally I really like it when a semi pulls out to block the lane and prevent these fools from endangering the rest of us. Whether it's putting on make-up, shaving, reading the morning paper or whatever else they do when driving; it's careless, not very smart and downright dangerous. Let's be careful out there people! Marty Waterstraut Sales Manager
---
In honor of the winter season officially beginning tomorrow, we'd like to reminisce about warmer, sunnier days... and what better way than to talk about favorite driving songs!
Radar Love
 by Golden Earring (circa 1973) is a personal favorite of mine and it was voted one of the Top 10 driving songs of all time. If I?m in the car and it comes on the radio, the volume goes way up! I?ve checked out a few websites and like any list, they?re very subjective according to the listener. It seems that there are a few that are pretty much universal, including
Born to be Wild
by Steppenwolf and
Born to Run
by Bruce Springsteen. After asking around here at ididit, I?ve developed quite a list but we want to hear from you.
What?s your favorite ?driving song??
Here?s some of the ones we?ve come up with so far?
Tush ? ZZ Top
Hot Rod Lincoln ? Commander Cody and the Lost Planet Airmen
Putting out Fire with Gasoline ? David Bowie
Little Deuce Coupe ? Beach Boys (or any other Beach Boys song!)
Highway Star ? Deep Purple
Hell's Bells, Highway to Hell, Back in Black ? AC/DC
Free Bird ? Lynard Skynard
I Can?t Drive 55 ? Sammy Hagar
Sin Wagon ? Dixie Chicks
Little Red Corvette ? Prince
Turbo Lover ? Judas Priest
Kashmir ? Led Zeppelin
Walkin on Sunshine - Katrina and the Wave
Shakin? ? Eddie Money
Marty Waterstraut
Sales Manager
---
Nobody ever wants to be, "that guy".  You know who I'm talking about, right?  Well, I'm here to tell you a couple of humorous stories about, "that guy".  I am assuming that quite a few of you that are reading this have had the pleasure of dealing with the public so you should be able to relate. A few years ago I'm on the phone with a customer.  Being a company that manufactures and sells steering columns I was helping him with putting together his entire steering system.  From the wheel to his rack...or his steering box...or his steering gear...or, you get the idea?  Here was one of those guys that you just want tell him, "sir, put down that wrench and slowly back away from the vehicle."  Because when I asked him if he had a rack and pinion or steering box, his answer was yes!  I was sure that he didn't understand the question so I asked him again and again I got the same answer.  He just knew that he had a rack and a steering box.  Needless to say it was a long conversation.  We figured out what column would work the best for his application, and the length of column drop and the mount he needed for his firewall.  Where we had fun was in figuring out how to connect the column to his rack/steering box.  Here at ididit, we have just about every conceivable combination of Borgeson u-joint.  What we don't have is a Y joint!  He was a great guy with a good sense of humor.  But just maybe in over his head. We introduced the swivel column drop several years ago and since then have sold thousands.  It is a great product that has helped many a street rodder when installing his column.  We are very proud of our machinists here at ididit and our polishers. Their good work is was lead to this next example of a call from "that guy"... A gentleman called me one day who was not very happy.  He had bought a chrome tilt column from us along with a polished aluminum column drop.  There was no way he was going to scratch up his new column by trying to drag that drop up the tube of the column.  Not to mention having to cut the wires off of the plug, stuff them inside the column, only to have to fish them back out again after he somehow manages to get that darn drop up the tube!  I was stifling a chuckle (not good manners to laugh at your customer) when I asked him if he had taken the two halves of the drop apart.  I was told that there was no way that drop came apart.  It was obviously a solid piece of aluminum and he proceeded to tell me again how he would not try to drag that thing up his chrome column!  The rest of the story is that he had never taken it out of the packaging.  When we package our drops we shrink wrap it onto ididit card stock.  The shrink wrap is clear so we can show off our work and in many cases you can't find the line that separates the two halves.  After much discussion about him returning the part, I finally offered him double his money back if it truly was not a 2 piece drop.  That must have been enough to get him to take it out of the package and examine it further.  I got him to loosen the screws on the bottom that holds it together.  At that point there was a long pause until he uttered an, "I'll be darned".  He laughed so did I and the world was once again a beautiful place. Marty Waterstraut Sales Manager
---