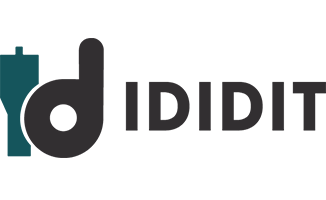 (517) 424-0577
https://www.ididitinc.com
Lorri's Blog
I can still remember my first ididit car show? It was nearly 18 years ago and it was held at our old Tecumseh-Clinton Road location. The guy who owned the property behind our building let us use the lot that his horses normally occupied. I was excited and nervous at the same time because the employees were the ones who were tasked with judging the vehicles. We had 13 employees at the time, so that year 13 lucky vehicles went home with a trophy. We choose our favorite vehicles and at the end of the show we got up on stage to announce who we picked and why. For me, that was the most nerve racking part. We then got to hand the winner their trophy and shake their hand. All in all it was a very fun & successful show with a great turn out. I can?t say the same about the next year?s show however because the property owner wouldn?t let us use the property again. Ken and Jane decided right then and there that we had to move! I think that is a big reason why we are in our current location in Tecumseh, lots of room for lots of cars and with that luxury we?ve had a car show every year since.
Quite a bit has changed since that first car show. We now have 7 official guest judges since we have a lot more employees than we did back then (it wouldn?t be very practical to have us do it anymore.) The City of Tecumseh really supports us and encourages our car show since people from across Michigan and the surrounding states travel to our shop to be a part of it.  The city even lets us close off part of the street to allow hot rods & muscle cars of all shapes and sizes to park on the street. We?ve even gotten the Mayor to be a judge for a few years! The Knights of Columbus comes in and offers a great breakfast and lunch for our participants. We?ve even teamed up with the Lenawee Humane Society to help them raffle away a free custom golf cart. (And of course it sports an ididit tilt steering column.) Even though we?ve been doing these shows for almost 2 decades, we still learn from each show and get bigger and better every year.
As long as the weather holds out, I predict this year?s Car Show & Open House (held on October 3
rd
) will be one of our biggest and best shows yet! I hope to see you there!
Lorri
Customer Service
---
Now that we are well past the busy holiday season I wanted to take a moment to talk to you about returns. We are all aware that sometimes you get a gift from your loved one that you don?t want or need or just doesn't fit. We get it, we've all been there so we know you?re gonna want to return it. But before you do, we?ll need to ask you to follow a few golden rules.
Did you buy it directly from us? To check, look in the upper right hand side of the paperwork that was included with the item, does it say Packing Slip or Invoice? If you have a packing slip only, you probably did not buy it directly from us (ididit). On the packing slip, located on the left hand side a little ways down from the top is the ?BILL TO:? section. Does it list a name other than ididit? If it does, then that is who you actually purchased the product from, and you will need to call them for return instructions. If you have an invoice included with the packing slip that means that you bought directly from us (ididit) therefore you can just give us a call and we?ll direct you from there.
When you call us (ididit) with a return we will give you a return authorization (RA) number. This number is very important. We use the RA number along with the other information we've asked you to identify the package when it comes through the door.
It is vital to write the RA number on the outside of the box/package you are sending. We will not accept returns that do not have the RA number on the package.   We receive way too much stuff on a daily basis to have to immediately open every box in order to investigate items. By putting the RA number on the outside of the box, we know right where to send the package within our building with no delays. It helps us help you.
By following the above golden rules, any items you may need to return can be done quickly and efficiently. Thank you.
Lorri Brown
ididit Customer Service
---
Occasionally we get calls from customers reporting that their ididit package was damaged during shipping or missing parts, like the dress-up kit. I would like to address some of these rare issues that unfortunately do occur. First, a little history? Since we take pride in the fact that we design safe & durable steering columns we felt that our packaging needed to do the same. So many years ago we took part of a UPS program where they tested our packaging at that time and put it through the common (and some uncommon) stresses of everyday shipping. With some good pointers from UPS and a few designs tweaks of our own (like our custom molded foam that hugs the column while in the box) we implemented a durable packaging system. The packaging that we use today is the result of those efforts and I am happy to report that we have
very
few damages to our packages during the shipping process. Having said that, we know that stuff happens. No matter how well we package our products, some things are just out of our control.  This is why we put a bright green sticker (you can?t miss it) on all of our column boxes instructing the customer to inspect the package as soon as they receive it. If you notice any damage at all, inform the shipping person (if they are still there) and then call us immediately. If you notice any pieces that appear to be missing, again, please call us after you have thoroughly checked both ends of the box of course. Having been in this industry for nearly 30 years we know that people like to buy car parts ahead of time, which in turn get stored in the garage
(or under the bed)
until they are actually needed. We have heard it all! But the package really does need to be checked as soon as you receive it. So please, take everything out of the box, touch it, look at it and make sure nothing is damaged or missing.  As you can probably imagine, it is extremely difficult to file a shipping claim or replace a missing part a year later (or 5 years later, yes, we have gotten that call!) So let?s make everyone?s life a bit easier and check those packages! Hope your purchasing experiences with ididit are always wonderful!
Lorri Brown
ididit Customer Service
---
It's hard to believe that I have been working at ididit for 18 years now... well, sometimes it's hard to believe. Sometimes it doesn't seem like it could possibly be that long, and other times it seems like I've been here forever! When I first hired in, I was a part-time temp while Kimberly was on Maternity leave and there were only 13 employees. I was number 13- guess that isn't such an unlucky number for me! Now the company has 42 employees and growing! I have a daughter that was born about a year after I started and she's now a junior in high school. Next year she'll be a senior and graduating. My, how time flies! I've seen a number of people come and go from here. Jon (former aluminum column builder and tech help, now our purchasing person) is the only one who has been here longer than me by almost a year - aside from Ken, Jane, Scott, and Kimberly, of course. [caption id="attachment_1056" align="alignleft" width="300"]
Here's Kim (right) and I (left) at ididit's first "real" building in Clinton, Michigan, 1997[/caption] Working at ididit has allowed me to meet a lot of interesting people and see a lot of very cool and unique vehicles over the years. I have a few dealers and customers who call and ask for me specifically. Not to brag, but I do know quite a bit about what we do here, and if I don't, I can usually send you over to someone who does. Being in a place like this, it's really hard not to the absorb knowledge over the years. I work with some of the best, most creative people in the industry, how could I not? Have to say, my job is really never boring! I feel very lucky to be here. I've also seen a lot of changes at ididit over the years with new products being developed and other products being improved. We try to change and grow as needed. When I started we were doing our universal columns of course, but the only retro-fits were the tri-fives. It has been exciting to see us come out with the Chevelles, Camaros, Impalas, Mustangs, and more over the years. Hope to be around for quite awhile yet and I am eager to see what comes next!
Lorri Brown
Customer Service Representative
---