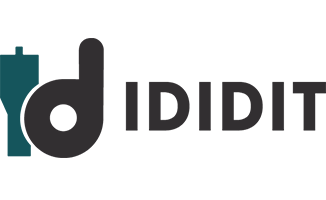 (517) 424-0577
https://www.ididitinc.com
Kyle's Blog
As it is the turning of the New Year I feel it is appropriate that I speak of things pertaining to it. During this time of year it seems like there is no respite from the bitter cold and the sun will never show its warm face again. Everyone will be turning a year older within the next 12 months- my son will be 2 going on 15 it seems, and I have stopped counting gray hairs and started thinking of ways to hide them. All of that aside, I am also reminded of past New Year?s resolutions:
Go on a diet- More like a see-food diet!
Stop swearing- I come from a family of construction workers, am a Navy veteran, and turn wrenches on the side, so you can guess where that ended up.
Stop smoking- I haven?t touched a cigarette in years but can't seem to leave the cigars alone.
Save money- right!?!
So where do I venture with my new year's resolution this year? I guess I could start by being nicer, since these days it seems I am rougher and rougher with those around me. I could also take more initiative in things I believe should get done instead of complaining and not lifting a finger. I could help around the house more, but now that's pushing it (just kidding). I think when I think about it, I could do a great many things more for resolutions. Looking back I remember when my parents told me enjoy it while it lasts. I didn't understand it then, but I do now. Every time I turn around my nieces and nephews are a foot taller, my truck has a little more rust on it, old injuries hurt a little more, and what used to be a sapling in the yard is twenty feet tall. Time, it seems, is passing me by - and I have had enough of it. My new year's resolution is going to be this- to laugh and live life, and be the best me that I can be. To you and yours, Happy New Year!
Kyle Sutherland
Sales Representative
---
I have only been with ididit since September of 2012, and while it?s not very long, that time has given me a greater understanding of what it means to be American. Being American is not just about living within the boundaries of the lower 48, or to the far north in Alaska, and it?s not even about being on those sunny islands of Hawaii, and I?m certainly not talking about what brand of clothes you wear or what languages you may speak. Being American is an idea- an idea that makes our young men and women join the armed forces as I did. It?s an idea that allows entrepreneurs to create freely, that enables children to reach their dreams, and it instills a belief in something greater than ourselves.  Being American is flying the stars and stripes in the front yard every day (not just on holidays); it?s helping others in their time of need (because that could be you in their place); and it?s fighting for your beliefs because it?s the right thing to do (even when it?s difficult). If you?re still reading at this point, I?m glad to have your attention.  What does it mean to me to wake up in America?  Our active military members and veterans have given something or everything to ensure that our way of life and the opportunity to wake up in the morning continues.  After I wake up, nearly every morning I remember why I am so grateful to live here and to be American.  I kiss my wife and young son and then drive off to work- the typical American dream right?  But then my dream gets better; I get to work at ididit! If anyone asked what an American company is, this is it. Here at ididit we make an American-made product from American-made materials. I spend most of my days talking to customers on the phone about their cars or projects they plan to work on.  Many people are familiar with our company but for those that have never heard of ididit, after a short conversation, most are chomping at the bit to get an ididit column in their car because they will only use American products. The people who build cars with only American-made products build the cars that stand out; they?re the ones that go back to their roots and look for quality parts to fit their dream machine. Our customers are in turn maintaining the American dream, a dream shared by all of us here at ididit. To everyone driving around with an ididit column in your ride: Thank you. Please continue to keep the dream alive and promote the great things this country is capable of. Take your kids to a car show, or just cruise around town with your grandkids in the back seat.  Stop and thank a veteran whenever you get a chance, and give someone a helping hand even if it?s not convenient for you. Thank you for steering with ididit! Kyle Sutherland Sales Representative
---