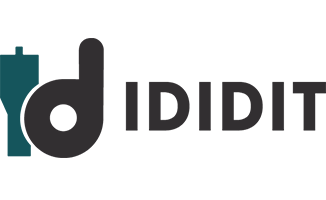 (517) 424-0577
https://www.ididitinc.com
Jane's Blog
As we are all aware, life is ever changing. For the last 30 years Ken and I have had so much fun in all of our endeavors in the hot rod industry. Ken has always had a passion for cars, engines, machines and especially hot rods. When he started building steering columns, I initially just went along for the ride. I thought it would either work or it wouldn?t work, so why not try! He was a responsible husband and father so I trusted his instincts. Well, it became clear after a few short months that if we were going to be serious about selling steering columns I was going to have to manage the money and the marketing. As a bonus, we had terrific support from our two kids and they helped us with the daily jobs of machining and marketing. I think it happened so gradually and we were having so much fun exploring a new adventure that we never realized how quickly the years were passing. So as most of you already know, Ken & I are starting a new adventure?.retirement. As we look ahead we can?t help but look back and reflect on all that we have accomplished. What started out as a hobby turned into one of the most recognizable aftermarket parts companies in the Hot Rod industry today. We successfully navigated the business through all the ups and downs of the economy. As we grew, we moved to bigger buildings and expanded our product line all while keeping our intimate ididit family intact & happy. So, what could be next? I have gained many mentors inside the industry that have always given me great advice on business & in life. As I looked to them today for insight I found that many were retired! So, I guess I took their advice on that as well and did the same. Don?t get me wrong, this industry is still and will always be our passion, we?ll just be able to enjoy it in the spectator seat now. We look forward to being able to stop at all of those beautiful communities we passed through over the years as we headed to York, Knoxville, or Pleasanton to work at the car shows. There are so many great adventures in this country that we want to explore and haven?t had time to until now. We are so happy to hand off the key?s to someone that understands our industry and who wanted ididit to continue forward and grow. They share and appreciate the value of our employee?s knowledge and dedication. To Ken and I it seems we have found the perfect group to carry on our tradition of quality, safety and customer service. Thank you for making our journey so much fun! This wasn?t just a job for us, it was our passion, and because of all of you we turned something we loved into a 30 year career! Thank you for your support for the last 30 years and we?ll see you at a car show somewhere! Sincerely, Jane and Ken Callison
---
Ken and I were in Amish Country (Berlin, Ohio) over Valentine?s Day weekend. The weather was great for our 200 mile drive to get there on Friday. Saturday on the other hand, a blizzard was upon us! We were among horse and carriages and cars in the winding hills of Holmes County, while being battered by ice and blowing snow. It was a scary enough experience in a car, can you imagine applying the brakes to your horse! It gave me plenty to be grateful for as I am riding in our car with heated seats. At one point we came up to a hidden intersection and we almost collided with a horse and buggy. I think the buggy had more control than we did! As I revel at the hot rod industry today, I have to look at our progress from 1986 to today. We started manufacturing steering columns because the original GM columns that all of us builders were pulling out of the wrecking yards were really ugly.  We created a neat clean look down the column where all once was exposed in the stock column. Those first columns we designed were for cars in the '30, and '40's. It was a great little business. Ken made it tilt and gave it turn signals, which was just like the modern comforts of cars we were used to driving. As the years went on, we moved to the '50's and the '60's. These car bodies were not quite as expensive and a little easier to work on. Many of us were remembering our first car and bringing it back! That was really fun! The '55, '56, and '57 Chevy were a bit of a challenge to build since the fit had to be absolutely perfect. The steering column had to fit in the dash with the gearbox only inches from the firewall. Ken met the challenge and our success continued. Well, the next step in our steering column progress was the muscle car. Since we were so close to Detroit we cruised down Woodward and Telegraph when we were young. We would park at Big Boys, get a coke and wait to see who was drag racing on Ford Road that night. Ken always loved the Camero. He designed a steering column for the '67 and '68 Camero in the late '90's. Today it is one of our best selling columns. As we are all getting older, Ken is still designing tilt columns to meet our customer?s needs. Those being Golf Carts, the perfect transportation for gated retirement communities. Of course, since we have owned a hot rod, we know that we can't leave anything alone! We know hot rod guys need to hot rod their golf carts with custom steering wheels, custom interiors, custom wheels and of course a tilt steering column with turn signals and four way flashers! We have grown up being creative with our rides. I don't think it will ever stop!
---
Hands down, fall is one of my favorite seasons. So it is fitting that a really great friend of ours, Paul Behling organizes his own "Fall Color Tour." We have gone to some very interesting places over the years and this year was no exception. On Sunday morning we jumped in Ken?s first love, his 1937 Chevy Sedan, and drove an hour and a half to join the group that was gathering at the LaFontaine Performance Center in Hartland Michigan. While the crowd was collecting for the journey we entertained ourselves by looking at all of the fun street machines that were on display at the Performance Center. Then we kicked off the tour and headed to our destination: The Gilmore Car Museum in Hickory Corners, Michigan. There were about 100 cars that made the 109 mile trip. The day was beautiful with a high of 50 something, sunny and bright. For a while we were following a MoPar that was called "Bronze." The paint was glowing in the sun and often it matched the wonderfully colored trees that we were passing. I mentioned it to Keith, the owner of the car, and he thought that was pretty cool so he said he would try to get some photos before he went home. Then we were following a yellow Challenger, again picking the colors from the trees we were passing. This is what fall is all about in Michigan! The brightly colored leaves usually only last about two weeks and then they?re gone, so we have learned to enjoy the moment! After the beautiful drive we arrived at our destination, The Gilmore Car Museum. If you want to go, it is northwest of Battle Creek and northeast of Kalamazoo.  The Gilmore is hailed as one of the Nation?s top car museums and has over 300 beautiful original cars and motorcycles from every era. Thanks to one of our buddies Dennis Lesky of Ionia Street Rods, it has a special corner just for Hot Rods. The museum is not just some brick building either. It?s a 90-acre park-like historic campus that has lots of vintage buildings and several historic barns. The barns are where the vehicles are housed and each are dedicated to a specific theme, like Lincolns, Cadillac's, Model A's, Motorcycles, and my favorite collection hood ornaments! Ken loves the fact that none of the cars are roped off so he can get down and look under them. The mechanics of these old cars is beautiful. I especially loved the old life sized posters that accompanied some of the cars. Here are two of my favorites.
The Locomotive and the Lincoln is grand! And as a side note, I had a pleasant conversation with a gentleman named Abe, a Politician that didn't talk back! In this day & age? Imagine that!
Also located on the campus is an old 1930s Shell Gas Station. That was really fun and supplied us with the perfect photo op. They also had a fully functioning 1941 Diner. It was wonderful! We enjoyed some delicious chili and pie a la mode there. The most popular items at the Blue Moon Diner were malts and chili dogs. Overall this museum is absolutely incredible, every detail of this museum was well thought out and the maintenance was perfect. This museum is a must see for everyone. When you go, make sure you give yourself at least 3 hours to take everything in. All in all it was a perfect fall day for us "car guys."
---
Well the "grandfather" of all NSRA Shows, the Street Rod Nationals in Louisville, KY is next week and we?ll be heading out on Tuesday. It?s about an eight hour drive with our truck and trailer.  Since this show starts a day earlier than most, we set up our booth on Wednesday. If you?ve never been to the Kentucky Expo Center before it?s a massive facility that brings in a ton of people. The building where all the exhibitors are is so big that you will have to search for our booth! Make a note, as hot as it can be outside, you?ll want to bring a sweatshirt for the inside because it can be a bit chilly. But if you happen to forget one we do sell sweatshirts, so we've got you covered! I am happy to report that I have heard many of our customers say they are going to go down to Louisville this year. Some of the die-hard street rodders that boycotted the show because of the vehicle year changes NSRA made a few years ago seem to have actually missed attending the Nationals. It truly is a great show filled with people who just love cars, all of them! Now that we?ve talked about the show let's talk about the city for a moment! We really enjoy going to Louisville. All the history & culture is like no other and going downtown is a real treat. There is an area called "Old Town" which has many little restaurants with seating on the sidewalk or patios. We have enjoyed listening to the live music in the evening many times. The Ohio River is beautiful with a city park and bandstand extending almost to the shoreline. We travel in from the west side to downtown just so we can see some of the beautiful old houses along the way. Old houses & old cars all need a little tender loving care! "Hot Brown", do you know what that is? Well, you should if you?re in Louisville. It?s an open faced sandwich that is the specialty dish of Louisville. Not sure of the whole history, but since it?s a local dish, I had to try it. But I must say, I think I like "fried green tomatoes" better. As a side note and a warning, one time I was refused seating at a nice restaurant downtown because I had jeans on. The gentleman in the party in front of me who was also wearing jeans was seated though??!!! Ladies, be a lady in Kentucky! Bardstown Road is one street that is a must to cruise down if you are in need of dinner. Known as Restaurant Row, this street has anything and everything. Impellizaris Pizza is one of our favorites. We got one large pizza and it weighed 12 pounds. Wonderful! But make sure you always save room for the Homemade Ice Cream & Pie Kitchen located just down the street!  There must be 30 or 40 different pies for you to select a piece of. And of course, you can top it off with their fresh churned homemade ice cream. It?s to die for! Last year at the Street Rod Nationals the weather was the best it has ever been in recent years. It was sunny and in the mid 80's all weekend. It looks like the weather will be perfect again this year also. But in Kentucky, as you have probably heard, you should be prepared for every kind of weather! Stake those tent tops down securely! Bring some cash for the swap meet and let?s have some fun with our cars! Jane Callison President
---
We have made the annual trek to Columbus at least twenty times. It?s a short, easy drive with our trailer in tow compared to the other shows we go to throughout the year. It only takes us about three hours which makes our hotel stay a day shorter (a plus since I have seen enough hotels in my lifetime.) Speaking of hotels, we stay at the host hotel for the Goodguys Nationals and the parking lot is always loaded with hot rods, and friends! We love to walk around at night and see some of the key builders with their new rides. Believe it or not, we never get tired of looking!!! Before I dive into all the other cool things we like to do while we are in Columbus I have to tell you, we do not like staying on the Ohio State Campus? we are U of M fans after all. From a woman's point of view, Easton Town Center on the east side of Columbus is a must! There is a Clarks shoe store that we can do a lot of damage in. The Crate and Barrel, Restoration Hardware, book stores, and Container Store are a few of our favorite haunts. With the stores all closing at 9 pm, it?s hard to sandwich all that shopping in after setting up our booth (work first of course), but we find a way. The shoe store has even stayed open late for us before!!! Then there are the great restaurants! We girls like the French restaurant, but our guys have had some great steaks down the street. Speaking of restaurants, the chain restaurants are all on the north end. We end up there at least once on over the busy weekend. But we have found a couple that are our absolute favorites. There is this little pub called The Old Bag of Nails on 23 that is so great. It?s a fun little place with some very tasty food. But, if you are German, you need to go to Schmidt's Sausage Haus. Wow! It is located in the historic German Village
http://www.schmidthaus.com/german-village/
. The tiny streets make it a bit challenging to drive the dually crew cab, but it?s way worth it! My advice is to go before 5 pm (they get busy!) They have wonderful authentic German food that you can either order from their buffet or off the menu. While we waited one and a half hours to be seated, I had the chance to walk through the fascinating neighborhood filled with little homes exquisitely landscaped and painted. Since we go to Columbus for the Goodguys PPG Nationals, I guess we should discuss the show! Goodguys does a great job of pulling in some wonderful street rods & street machines from around the country. Since we are busy at our booth, we don't usually have time to get to see them all in the fairgrounds, but we found a better way! On Saturday night Goodguys crowns the Street Rod of the Year and Street Machine of the Year. During the awards ceremony they tell you the story behind the build of the winners and the contenders! You get to learn the why and who of all of the builds with the added bonus of an air conditioned building! The awards ceremony is very exciting to attend and look forward to it every year. We may be biased, but we think a lot of great designers come from the Midwest! One of the other things we love about the Goodguys show is talking with new & old builders and customers. New builders who are just starting out ask some really great questions and of course we always give them the right answers! Go, have fun and we will see you in Columbus!
Jane Callison
President
---
Spring means that cars are getting unwrapped and getting some last minute maintenance done before a new season on the road. We are having our last seminar of the year and many of our customers like to bring their car here. I have been known to give a t-shirt to those who have driven their hot rod, but I don't think there will be too many this year... (okay guys, make me pay!) We were at Autorama a couple of weeks ago. There were some beautiful cars there!  6 out of the 8 "Great 8" cars had our steering column in it, and we are very proud! Many groups from both high schools and technical colleges were touring the show Friday morning. It is so exciting to see the young people get involved in our industry! Contrary to some magazine stories, the next generation is loving it and learning it! When we were at the roadster show we saw a car displayed from Roseville High School. Can you imagine how excited a high school car guy from the Midwest would be to go to "The Roadster Show"?  I remember how excited I was and I'm old! They must have been dedicated, because there were over 20 in the class and someone had to work hard to pay for that trip. A congratulations is in order for the teacher who got them there! We are a brave group in the Midwest! Ken and I are excited to get our '37 Chevy unpacked and out of the mothballs!  One of our first runs this season is the Ypsi Area Car show in early May. The club is planning a program to honor the early club members and we got a special invite, so we will be there with bells on. In fact, the very first gentleman to ask Ken to build him a steering column (the one who started it all) was also an early club member. We would sure like to see him again and take him on a tour and show him what 30 years can do, from a simple favor for a friend. Happy Spring, have a great week, and see you at the next show.... Jane CallisonPresident   
---
When I was in California for the Grand National Roadster show, I enjoyed seeing the occasional street rod on the boulevard. It's something that you'll never see during the winter here in the Midwest! Street rod owners around here have a special place in our garage that keeps our car safe and dry. If we're really lucky, our baby is even warm! It's been a particularly long and cold winter here in Michigan... but we'll get through it! Staying positive is key! Often times, people around here have been pent up at home for so long and are just itching to do something productive. It's what us northern folk like to call "cabin fever", and it can cause even the longest to-do lists to disappear! When the car owner in Michigan has taken all his winter naps, cleaned the basement, and has crossed everything else off his list, he escapes to the garage to check on his baby. As he is having his diet cola (or beer, depending on how bad the winter has been) he makes a mental checklist of all the improvements he has in the planning stages for his baby. Maybe I could put in an air conditioning unit... that would be easy to talk my partner into... really, the brakes should be replaced. I could tell her it's a safety issue and get disc brakes all around! What about a new motor? Better have another drink and think this through! Are you getting the picture now? Either out of desperation or boredom, we are catching cabin fever. Our illness is prevailing through the winter. Hopefully when spring arrives, we will regain our strength with an organized basement, a cleared to-do list, and the strength to face a new season with a new and improved ride! Think spring!  Jane CallisonPresident  
---
There was rain to the north, there was rain to the south, but ididit was in a great weather bubble and missed the rain altogether. Despite all the sogginess around us, over 600 brave drivers brought out their fine cars for one last show before having to put them away for the winter. As with every year the big attraction is all the cool cars and the chance to tour our manufacturing facility, but this year we had lots of fun activities that we added to spice things up a bit. We played a game called ?Sounds of the Drags? where we had contestants imitate the sounds you hear at a drag show. We had a gentleman imitate not only the winding up of the dragster, but also the winding down? he was so good that he won $50.00! We had another game where you had to identify various car parts. We did not expect that this particular game would be so challenging. The lucky winner was able to identify two of the seven car parts. He also won $50.00. Overall this year?s show was a lot of fun. We had a big crowd that came out to see some cool cars and enjoy each other?s company. Thank you to all who attended and congratulations to all the winners of the ididit Pro?s Pick Award! We always love to see the wide variety of vehicles. After the show was over Ken and I stopped to think about some of the 20+ shows the Callison family and the ididit family have created. It is pretty amazing! Fun with your ride, that?s what it is all about. Jane Callison, President
---