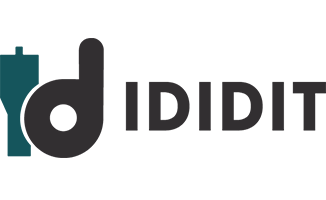 (517) 424-0577
https://www.ididitinc.com
George's Blog
Well, according to my calendar it's time for us to put away the snow blower and winter socks and dust off the Hawaiian car shirts and shorts and head on out to the 2015 Auburn Spring Collector Car Auction! Held May 7-9 at the Auburn Auction Park in Auburn Indiana, my wife Suzanne and I look forward to this event every year as it is our official start of the summer. Despite the beautiful weather, in my opinion attendance seemed to be a bit down from previous years as was the number of cars offered for sale. But that's not to say there weren't some prime examples of vehicles from every era, make, and model to be had. Auburn always has an eclectic mix of vehicles from exotic sports cars, boats, motorcycles and rare travel trailers.
Case in point:
The top seller of the weekend was a 2006 Ford GTX1 TT 'Spyder' that went for $330,000. It's one of 30 Ford GTX1s produced by coach-builder Genaddi Design Group of Green Bay Wisconsin and Rich Brooks of The GT Guy LLC in Monroe Michigan and it puts out over 1000 hp.
To the bottom seller this 1980 Dodge Omni DeTomaso Hatchback which sold for $220. Here are a few of my personal favorites: Pick up trucks are the hot ticket now and they were well represented this weekend.
This 1940 Ford 1/2-Ton Model 01C offered at no reserve sold for $39,050. The paint was like glass and the interior was in excellent condition. With a 221 cid flathead V8 and manual trans it seemed very well bought.
This 1937 Studebaker J-5 Coupe-Express Pickup - frame off restored, grey leather, 217.8 cid 85 hp inline 6, and a 3 speed manual got a high bid of $60,000 but didn't meet the reserve.
You don't see a lot of '60s era Dodge pickups but, this 1965 Dodge D100 Hemi Custom Pickup had a 392-cid Hemi that is setup with dual four-barrel carburetors and period-style intake and finned valve covers. The paint was very nice as was the interior. Someone got a steel as it sold for $25,025 Mid century metal had a strong showing. There were dozens of tri-five Chevy's on hand as usual, but some of the less popular makes were well represented
The Edsel got a bad rap when it was introduced in the late '50s, but I've always thought they were cool and this 1958 Edsel Citation Convertible was a great example. The white and red paint was presentable with only a few flaws as was the red and white interior. It has the ?E-475? 410cid engine with 345-hp and the famous ?Teletouch? automatic, controlled by pushbuttons in the center of the steering wheel. (Can we make a column to work with that wheel?) It was offered at No Reserve and sold for $30,800.
This 1956 Packard Caribbean Convertible sported a 374 cid with dual 4 barrel carburetor producing 310 hp (the most horse power offered in an American car in 1956). It's complete with chrome Kelsey-Hayes wire wheels, power windows, power seat and a power top. One of only 276 convertibles, it sold for $60,500. As for '60s and early '70s muscle, no surprise, there were the Chevelles and Mustangs who were getting the high bids in the mid thirty thousand dollar range but not meeting their reserve.
This clean '67 Nova SS with 283-cid, 195-hp V-8 engine and auto trans sold for $24,750.
The 1974 Pontiac Trans Am is considered by many as the last true original era muscle car. This example with a rare 455 Super Duty engine (factory rated at 310 hp was putting out closer to 390) and a automatic trans is one of just 943 produced. Unfortunately it was a no sale with a high bid of $70,000.
And this 1970 Dodge Hemi Challenger R/T with a 426 Hemi a pistol grip 4 speed and rare N96-Shaker Hood is said to be one of just 287 R/T Hemi Challengers Two-Door Hardtops (plus another nine convertibles) built. It was a no sale as the high bid of $300,000 because didn't meet the reserve. As for modern muscle it was also very well represented.
A standout in the otherwise over crowed offerings of Camaro's and Mustangs was this 1987 Buick GNX. Number 496 of only 547 built and showing only 119 actual miles from new, it sold for $110,000.
And this beautiful "Ember Gold.? 2014 Lingenfelter Supercharged Corvette SEMA Show Car with a 6.2-liter Edelbrock E-Force TVS2300 intercooled supercharged engine that puts out 624 horsepower and 600-ft/lbs of torque. It sold for what I think is a very low $80,000.
This 1952 Vagabond Model 19 - 19-Foot Travel Trailer turned out to be my all time favorite of the weekend. It was in excellent restored condition. It was bid up to $27,500 but didn't hit its reserve. I've taken up more than my fair share of space for this edition of my blog and I haven't even talked about the car coral, or the really odd ball stuff (maybe in my next blog). but before I go I wanted to share a special moment of the weekend. My 4 year old grandson Cooper who really loves cars and car shows went with us this year and got so excited when he saw a bight red 2010 Ferrari California. He ran over to it and said "Look It's Lighting McQueen!" (from the movie Cars). He wanted me to buy it for him but it was just out my budget at $160,000.
Well, there you have it. The 2015 Auburn Spring Collector Car Auction is now in the history books. Total sales for this awesome 3 day event was $5,521,885 with 77 percent of all lots sold. Now I can't wait for summer to be over so we can go to the Auburn Fall Collector Car Auction... well maybe I'm rushing things a bit. George Sears Sales Representative
---
With all the snow and cold weather that has gripped us this past week, my wife and I were thinking about taking a vacation. After several hours of discussion (which was really her picking places and me saying no to them) we couldn't up with a destination. Then I happened to come across this online... "I have been in many places, but I've never been in Kahoots. Apparently, you can't go alone. You have to be in Kahoots with someone. I've also never been in Cognito. I hear no one recognizes you there. I have, however, been in Sane. They don't have an airport. You have to be driven there. I have made several trips there thanks to my children, friends, family and work. I would like to go to Conclusions, but you have to jump, and I'm not too much on physical activity anymore. I have also been in Doubt. That is a sad place to go, and I try not to visit there too often. I've been in Flexible, but only when it was very important to stand firm. Sometimes I'm in Capable. I go there more often as I'm getting older. One of my favorite places to be is in Suspense! It really gets the adrenalin flowing and pumps up the old heart! At my age I need all the stimuli I can get! I may have been in Continent, but I don't remember what country I was in. It's an age thing. They tell me it is very wet and damp there." So there ya have it, a few suggestions on where to spend your vacation. Speaking of picking places to go, let me leave you with this one final thought as you contemplate what car shows to attend this season: "Always remember that no matter where you go, there you are" George Sears Sales Representative
---
We recently had a question on our Facebook page asking,
?What?s the one car that got away.?
For me it is a car I came very close to buying but to my regret never did. I remember it like it was yesterday. It was the summer of 1988 and I was flipping through the latest edition of Hemmings and came across an ad for a rare 1969 GTO Judge convertible! I picked up the land line and dialed the number (this was long before cell phones).  The car was located in Boston; it was in the process of a frame off restoration and would be complete in a few months.  He agreed to mail (snail mail, again long before e-mail) me some pictures. This car was one of only 108 made and one of 29 with the Ram Air III and a TH400 transmission, Carousel Red with white interior, the asking price $25,000, a hefty sum in 1988. To me it was a no brainer, but my fiance had other plans for the money. Two worlds, only one winner? we were faced with the ultimate choice?
THIS                     or                      THIS 
Mistake number one:
When I first told my fiance about my once in a lifetime find she just looked at me and said ?you don?t need another car sitting in the garage that will only be driven a few hundred miles a year.? I was devastated, but being blinded by love (or afraid of the wrath that would come, not sure which) I made the tough choice. After spending a long afternoon looking at the pictures of the car and wondering what if, I called the guy and told him I would not be able to make the purchase.
Mistake number two:
A year later I got married. The marriage only lasted six years. In the divorce I was able to keep all my other cars so chances are I?d still own that Judge today... and it would be valued at about $150,000! In the end she got my house and all the lovely new furniture she bought with the money I was going to use to buy the Judge. Oh well live and learn? One of the few things I got right? I remarried several years later to a great woman who loves cars! Now if only I could find a restored ?69 GTO Judge convertible for $25,000?
---
Influence plays a large part in determining the kind of person you become, and I think family has the most influence in your life. The first car I can recall my parents owning was a sliver 1962 Pontiac Catalina. I remember my mom driving my two brothers and I around town in that old car. The cold engine light on the dash was in the shape of an Indian chief head, which we thought was pretty cool.  We'd try to guess when the engine would be hot enough to make it go off. I remember on rare occasions when my older brother would let me ride shotgun and whenever we approached a stop, my mom would put her hand over my chest to prevent me hitting the dash. (This was back in the good old days before seat belts were standard equipment, when kids were tough and didn?t have car seats or wear helmets when we rode our bikes.) I remember one summer night my dad was driving home and threw a cigarette butt out the window. He hadn?t noticed that it blew back into the car, and a few hours later the back seat was on fire. That summer my brothers and I had to sit on a piece of plywood laid over the springs until he could get it fixed. That old Catalina served our family well until one day in 1969 on a trip back from the grocery store it finally gave up the ghost. It died on the side of the road a few blocks from home, and I still can picture my mom lugging arm loads of brown paper grocery bags with a big red A&P logo on them, crying as she walked. Later that summer she would get a new ?69 Catalina that would create new memories for my brothers and me. I think the influence of that old Catalina is why I grew up to be a Pontiac man. Over the years I?ve owned a ?69 GTO, a ?75 Grand Am, ?91 Grand Prix GTP and even an ?87 Sunbird. On January 11, 2011 my first grandson Cooper was born. I joked around with my wife that ?I hope he will grow up to be a car guy.?  Well, I think I got my wish. His favorite movie is Cars followed by Cars 2. He owns at least 3 of each of the cars from the two movies and knows them all by name. He has a Lighting McQueen ride-in car and over 100 Hot Wheels (and plays with them all!) and as a Christmas gift in 2012 I gave him his own subscription to a muscle car magazine. When the magazine arrives his daddy has to go through it a dozen times so Cooper can look at all the pictures. Last summer my wife and I took Cooper to his first car show. He was so excited to see and hear all the cars that he couldn?t stop talking about it for weeks afterwards. Last week we celebrated his 3rd birthday and the majority of his gifts were cars. When it came time to cut the cake he started to cry and said, ?No cake, I gotta play with my cars? He stopped long enough to blow out the candles, scarf down a few bites of cake, and pose for a picture or two then went back to the living room to play with his cars. So yeah, family has a lot of influence over the kind of person you become. I can't imagine what family member could have influenced Cooper to become almost obsessed with cars?hummmm?? And of course I have another Pontiac that?s sitting in my garage. One I bought back in 1979, it?s a rare ?77 Can Am. I told my wife the other day that in the future when I get too old to drive Cooper will have another car to play with. George Sears Sales Representative
---
At the risk of sounding like my father?. I don?t understand teenagers today. I don?t get rap music and baggy pants; I don?t get smart phones (I mean I really don?t get smart phones); and I don?t get Twitter or Facebook either. Honestly, I don?t get the whole idea of social media (in fact, this is the first blog I've ever written!) But what I really don?t understand is why some teenagers wait years after they turn 16 to get a driver?s license. I've heard different reports from a few different sources all saying about the same thing: less than half the teens in America get their license within a year of becoming eligible to drive. I was talking to a friend of mine several years ago who has a teenage son, and he told me his son wasn't interested in getting his license because he couldn't afford a car or the gas to put in it. He also wasn't in a hurry; he could bum a ride from his friends (who he stayed in touch with via text messages and Facebook) or his mom; and anyway he was too busy playing video games online with his friends halfway around the world (and they probably didn't have their licenses either). I grew up in the mid 1970?s and my freedom was in the form of a driver?s license. I couldn't wait to get it- the day I turned 16 my mom took me to the license bureau to get my temps. I took driver?s ed in High School and it was the longest 9 weeks of my life! But I finally took my road test in my mom?s Great American Land Yacht- a 1969 Pontiac Catalina- and I passed on my first attempt! Now I was really cool. I wanted to do everything- cruise Main Street on a Saturday night, go on a date at the drive in movies with the head cheerleader (hey, a guy can dream) and just hang around at the hot spots with my other cool friends. Every chance I got, I?d borrow my mom?s Catalina to cruise with my friends. When I was feeling really brave I?d sneak my older brother?s ?68 Cougar RX7-G out of the garage. As a 16-year-old kid, there was no better high than driving a fast, cool car. It got you noticed and made you somebody. Then reality set in. My brother graduated high school and needed his car to get to his 9- to-5 job, and Mom needed her car too, so it was back to riding the school bus (how embarrassing!) I did the only logical thing I could think of- I got a part time job after school and began saving for my own car. By the second semester of my senior year I had enough money to start looking for a good, used muscle car. After a few weeks of looking in the local paper (no internet) and searching the car lots, I spotted the car that would spark my lifelong passion?. a 1969 Pontiac GTO. The motor, interior and black vinyl top were in mint condition for an 8 year old car, but the red paint was faded and had a little surface rust. After a test drive I was hooked, but sticker-shock set in when the salesman told me they wanted $999 for the car. After about 20 minutes of shrewd negotiating, it was mine for $750! (hey, that was a lot of money back then!). I drove it off the lot and straight to the nearest Macco for a $125 paint job. Now I was back to being one of those cool kids who got noticed as I cruised Main Street on a Saturday night. My generation didn't grow up with Facebook, Twitter or smart phones. Our ?social media? was a parking lot near the school where, on a usual Friday night one guy would pull in, and then another, and before long 20 or more cars full of people would be gathered. Then we would decide what to do and where to go. Sure I only paid $750 for an 8 year old GTO compared to the $15,000 it would cost for a 2005 GTO today, and of course a gallon of 100 octane premium gas was about fifty cents. But remember, I was only making $2.30 an hour (minimum wage in 1976). In order for the American car culture to survive we need to encourage the next generation to pick up the torch and get involved with a classic car. As parents, and even grandparents, we need to tell our kids to put down the cell phone, walk away from their computers, and take them with us to a car show or a cruise night. Teach them how to rebuild a carburetor (and teach them what one is). Get them interested in our hobby! Your passion for cars can become their passion too. I only owned that 69 GTO for about 2 years, but 34 years and dozens of ?cool cars? later, the memories of that old goat have stayed with me for the long haul. George Sears Sales Representative
---