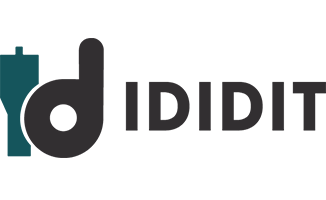 (517) 424-0577
https://www.ididitinc.com
Special guests announced for the 2017 ididit Car Show & Open House!
ididit is happy to announce some exciting additions to the 2017 ididit Car Show & Open House, held on September 16th. ididit will host special guest's from Lowrider Magazine—Rudy Rivas, GM, and Joe Ray, editor. Rudy & Joe will be here to check out our fun event and sit with us for a informal meet-and-greet at 10 a.m. inside the vendor tent. Set for 9 a.m.-3 p.m. Saturday, Sept. 16, rain or shine at ididit's facility in Tecumseh, Michigan, the open house tradition dates back to 1991 as a way to thank customers for their support and as one last hurrah before owners tuck their hot rods away for the winter. Additionally, the vendor tent will be back and will feature representatives from companies including Ann Arbor Welding Supply, Classic Instruments, Cruis'news, Shadow Rods, American Autowire, Old Dog Street Rods and EATON Detroit Spring selling parts and answering questions. Also new this year, we opened up the vehicle range to 1985 and older and are able to compete for custom ididit trophies in eight new classes. Owners can also take advantage of free NSRA safety inspections happening all day. Other highlights include breakfast by the Knights of Columbus, a live DJ, goodie bags & door prizes, facility tours, custom golf cart raffle, food trucks, canned food drive and more.
Tagged with
ididit Car Show & Open House, Lowrider