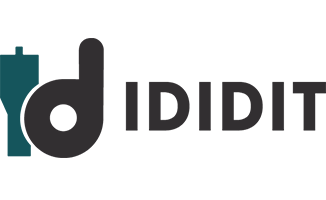 (517) 424-0577
https://www.ididitinc.com
The Golden Rules of Returning ididit Products
Now that we are well past the busy holiday season I wanted to take a moment to talk to you about returns. We are all aware that sometimes you get a gift from your loved one that you don?t want or need or just doesn't fit. We get it, we've all been there so we know you?re gonna want to return it. But before you do, we?ll need to ask you to follow a few golden rules.
Did you buy it directly from us? To check, look in the upper right hand side of the paperwork that was included with the item, does it say Packing Slip or Invoice? If you have a packing slip only, you probably did not buy it directly from us (ididit). On the packing slip, located on the left hand side a little ways down from the top is the ?BILL TO:? section. Does it list a name other than ididit? If it does, then that is who you actually purchased the product from, and you will need to call them for return instructions. If you have an invoice included with the packing slip that means that you bought directly from us (ididit) therefore you can just give us a call and we?ll direct you from there.
When you call us (ididit) with a return we will give you a return authorization (RA) number. This number is very important. We use the RA number along with the other information we've asked you to identify the package when it comes through the door.
It is vital to write the RA number on the outside of the box/package you are sending. We will not accept returns that do not have the RA number on the package.   We receive way too much stuff on a daily basis to have to immediately open every box in order to investigate items. By putting the RA number on the outside of the box, we know right where to send the package within our building with no delays. It helps us help you.
By following the above golden rules, any items you may need to return can be done quickly and efficiently. Thank you.
Lorri Brown
ididit Customer Service
Tagged with
ididit, returning ididit products, returns, The Golden Rules of Returns