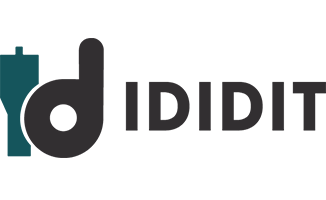 (517) 424-0577
https://www.ididitinc.com
Action at the Auburn Auction
Well, according to my calendar it's time for us to put away the snow blower and winter socks and dust off the Hawaiian car shirts and shorts and head on out to the 2015 Auburn Spring Collector Car Auction! Held May 7-9 at the Auburn Auction Park in Auburn Indiana, my wife Suzanne and I look forward to this event every year as it is our official start of the summer. Despite the beautiful weather, in my opinion attendance seemed to be a bit down from previous years as was the number of cars offered for sale. But that's not to say there weren't some prime examples of vehicles from every era, make, and model to be had. Auburn always has an eclectic mix of vehicles from exotic sports cars, boats, motorcycles and rare travel trailers.
Case in point:
The top seller of the weekend was a 2006 Ford GTX1 TT 'Spyder' that went for $330,000. It's one of 30 Ford GTX1s produced by coach-builder Genaddi Design Group of Green Bay Wisconsin and Rich Brooks of The GT Guy LLC in Monroe Michigan and it puts out over 1000 hp.
To the bottom seller this 1980 Dodge Omni DeTomaso Hatchback which sold for $220. Here are a few of my personal favorites: Pick up trucks are the hot ticket now and they were well represented this weekend.
This 1940 Ford 1/2-Ton Model 01C offered at no reserve sold for $39,050. The paint was like glass and the interior was in excellent condition. With a 221 cid flathead V8 and manual trans it seemed very well bought.
This 1937 Studebaker J-5 Coupe-Express Pickup - frame off restored, grey leather, 217.8 cid 85 hp inline 6, and a 3 speed manual got a high bid of $60,000 but didn't meet the reserve.
You don't see a lot of '60s era Dodge pickups but, this 1965 Dodge D100 Hemi Custom Pickup had a 392-cid Hemi that is setup with dual four-barrel carburetors and period-style intake and finned valve covers. The paint was very nice as was the interior. Someone got a steel as it sold for $25,025 Mid century metal had a strong showing. There were dozens of tri-five Chevy's on hand as usual, but some of the less popular makes were well represented
The Edsel got a bad rap when it was introduced in the late '50s, but I've always thought they were cool and this 1958 Edsel Citation Convertible was a great example. The white and red paint was presentable with only a few flaws as was the red and white interior. It has the ?E-475? 410cid engine with 345-hp and the famous ?Teletouch? automatic, controlled by pushbuttons in the center of the steering wheel. (Can we make a column to work with that wheel?) It was offered at No Reserve and sold for $30,800.
This 1956 Packard Caribbean Convertible sported a 374 cid with dual 4 barrel carburetor producing 310 hp (the most horse power offered in an American car in 1956). It's complete with chrome Kelsey-Hayes wire wheels, power windows, power seat and a power top. One of only 276 convertibles, it sold for $60,500. As for '60s and early '70s muscle, no surprise, there were the Chevelles and Mustangs who were getting the high bids in the mid thirty thousand dollar range but not meeting their reserve.
This clean '67 Nova SS with 283-cid, 195-hp V-8 engine and auto trans sold for $24,750.
The 1974 Pontiac Trans Am is considered by many as the last true original era muscle car. This example with a rare 455 Super Duty engine (factory rated at 310 hp was putting out closer to 390) and a automatic trans is one of just 943 produced. Unfortunately it was a no sale with a high bid of $70,000.
And this 1970 Dodge Hemi Challenger R/T with a 426 Hemi a pistol grip 4 speed and rare N96-Shaker Hood is said to be one of just 287 R/T Hemi Challengers Two-Door Hardtops (plus another nine convertibles) built. It was a no sale as the high bid of $300,000 because didn't meet the reserve. As for modern muscle it was also very well represented.
A standout in the otherwise over crowed offerings of Camaro's and Mustangs was this 1987 Buick GNX. Number 496 of only 547 built and showing only 119 actual miles from new, it sold for $110,000.
And this beautiful "Ember Gold.? 2014 Lingenfelter Supercharged Corvette SEMA Show Car with a 6.2-liter Edelbrock E-Force TVS2300 intercooled supercharged engine that puts out 624 horsepower and 600-ft/lbs of torque. It sold for what I think is a very low $80,000.
This 1952 Vagabond Model 19 - 19-Foot Travel Trailer turned out to be my all time favorite of the weekend. It was in excellent restored condition. It was bid up to $27,500 but didn't hit its reserve. I've taken up more than my fair share of space for this edition of my blog and I haven't even talked about the car coral, or the really odd ball stuff (maybe in my next blog). but before I go I wanted to share a special moment of the weekend. My 4 year old grandson Cooper who really loves cars and car shows went with us this year and got so excited when he saw a bight red 2010 Ferrari California. He ran over to it and said "Look It's Lighting McQueen!" (from the movie Cars). He wanted me to buy it for him but it was just out my budget at $160,000.
Well, there you have it. The 2015 Auburn Spring Collector Car Auction is now in the history books. Total sales for this awesome 3 day event was $5,521,885 with 77 percent of all lots sold. Now I can't wait for summer to be over so we can go to the Auburn Fall Collector Car Auction... well maybe I'm rushing things a bit. George Sears Sales Representative
Tagged with
1937 Sudebaker, 1940 Ford truck, 1952 Vagabond travel trailer, 1958 edsel, 1965 Dodge pickup, 1965 Packard Convertible, 1967 nova, 1970 Dodge challenger, 1974 Pontiac trans am, 1987 buick gnx, Auburn Spring Collector Car Auction, Dodge Omni DeTomaso, edse