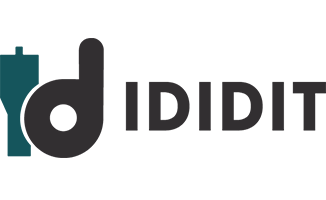 (517) 424-0577
https://www.ididitinc.com
I remember when...
I can still remember my first ididit car show? It was nearly 18 years ago and it was held at our old Tecumseh-Clinton Road location. The guy who owned the property behind our building let us use the lot that his horses normally occupied. I was excited and nervous at the same time because the employees were the ones who were tasked with judging the vehicles. We had 13 employees at the time, so that year 13 lucky vehicles went home with a trophy. We choose our favorite vehicles and at the end of the show we got up on stage to announce who we picked and why. For me, that was the most nerve racking part. We then got to hand the winner their trophy and shake their hand. All in all it was a very fun & successful show with a great turn out. I can?t say the same about the next year?s show however because the property owner wouldn?t let us use the property again. Ken and Jane decided right then and there that we had to move! I think that is a big reason why we are in our current location in Tecumseh, lots of room for lots of cars and with that luxury we?ve had a car show every year since.
Quite a bit has changed since that first car show. We now have 7 official guest judges since we have a lot more employees than we did back then (it wouldn?t be very practical to have us do it anymore.) The City of Tecumseh really supports us and encourages our car show since people from across Michigan and the surrounding states travel to our shop to be a part of it.  The city even lets us close off part of the street to allow hot rods & muscle cars of all shapes and sizes to park on the street. We?ve even gotten the Mayor to be a judge for a few years! The Knights of Columbus comes in and offers a great breakfast and lunch for our participants. We?ve even teamed up with the Lenawee Humane Society to help them raffle away a free custom golf cart. (And of course it sports an ididit tilt steering column.) Even though we?ve been doing these shows for almost 2 decades, we still learn from each show and get bigger and better every year.
As long as the weather holds out, I predict this year?s Car Show & Open House (held on October 3
rd
) will be one of our biggest and best shows yet! I hope to see you there!
Lorri
Customer Service
Tagged with
Car show, ididit, ididit Car Show & Open House, Lorri's Blog, Tecumseh