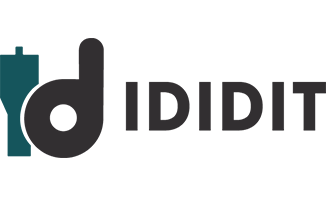 (517) 424-0577
http://www.ididitinc.com
Grand National Roadster Show Adventures
The start of our trip to the Roadster Show was a bit rough... on Wednesday I woke up bright and early at 3 am and met up with Jane and headed to the airport for a 6:55 am flight. At that time it was a whopping -4 degrees outside! Once we got to the airport, the line to check our luggage in had to be one of the longest we've ever been in! We made it through and were lucky with a short walk through security and then we made our way to the gate where Scott and George were already waiting for us. We boarded the plane, which was a little cold, and Jane and I got to sit together and Scott and George were scattered. While we were waiting we heard a loud banging noise under the plane, followed by the announcement: "We're having trouble loading your luggage, but sit tight and we'll be on our way shortly!" and then a short while later came the second announcement: "The plane cannot start internally, so we'll have to start it externally." By this time we were really feeling the cold so I bundled up and texted George "I hope you have socks on!" (which he never does) and Scott was wearing shorts! (As usual!) Then the captain came on for the fateful third announcement: "Passengers, we can't seem to thaw the plane, so we're going to have you go back to your gate and wait." We were already frozen to the bone (I had my coat on!) so it was a welcoming announcement since we figured we'd go inside to warm up for a little while and then take off. But of course, that's not what happened. We sat in the terminal for 5 hours waiting for the plane to warm up. Eventually they re-routed our fight- originally we were supposed to go from Detroit to Denver and then onto Ontario, California, but now we were flying to Denver, Las Vegas, and then to Ontario. By the time we got to Denver, however, our flight to Vegas was long gone, so we flew to Phoenix and finally at 6:30 pm (12 hours later!) we landed in Ontario California. No luggage. [caption id="" align="aligncenter" width="415"]
"Going for a flight on a winters day, I'd be safe and warm if I was in LA California Dreamin' on such a winters day."[/caption] We rented a car and we were able to snag a great American-made Dodge Journey, so things were already looking up! We stopped by Olive Garden for dinner, our first and last meal of the day, and by midnight our luggage had caught up with us. What a long day... a
very
long day! The next morning George and Scott headed off to pick up our display and Jane and I had a great breakfast at the hotel. We set up the booth in a snap and then walked around and looked at all the amazing cars that were being set up in their displays. We got to peek at all the cars that were in the running for the AMBR (America's Most Beautiful Roadster) award. We noticed that there seemed to be a lot more muscle cars here then there has been in the past. There was even some 47-59 Chevy trucks and a few F-100's! Friday - show day! All four of us sat down for a relaxing breakfast together. The show started at noon so we arrived at 9am (still on Michigan time) only to find that the gates didn't open until 10am. So we waited... Once we could finally get in, we walked to our building and found that they didn't open until 11! We just wanted to see all the cars polished and all put together, but instead we stood in a long line and waited some more. Once the gates opened, we were ushered in like a herd of cattle. The show opened with people asking us a lot of great questions, we saw a lot of great friends, and there were no tire kickers! The show closed at 8 pm and we made our way back to the hotel for some much needed rest. On Saturday the show opened at 10am and there were lots of people snapping pictures of all the beautiful rides! Looking around, I could see many that were in the running for best builders and they all were talking each other up. It looked to me that Steve Cook would be builder of the year. Jane and I walked around and took selfies with all the builders we've been admiring for a long time and words simply can't express the fun we had! On a side note, I'm bummed that I forgot to get Mountain Man's autograph. On Sunday, it's AMBR day- and fingers are crossed! We were able to get our booth loaded up before 6 pm and were able to watch the last 20 minutes of the award ceremony! And the winner is... [caption id="" align="aligncenter" width="469"]
1935 Chevrolet Phaeton owned by Wes Rydell[/caption] A 1935 Chevrolet Phaeton! It was designed by Chip Foose, and built by Troy and the Rydell Brothers. It's one of only 219 Phaetons ever built by Chevrolet in 1935, and it was simple and elegant. It'll be competing for the 2014 Ridler Award at Autorama, and I really can't wait! We later learn that Scott and George's flight back home was cancelled because of all the nasty winter weather... crap! Kudos to Kimberly again for finding them a different flight! Jane and I drove them over to the Santa Ana John Wayne Airport on Monday, and then headed off on our own to make some West Coast sales calls. We stayed in warm, sunny California until Wednesday, and visited various shops. We met lots of new people and made some great new friendships. We visited Scott's Hotrods in Oxnand and met with Justin, who is a previous winner of the AMBR award. They were all very nice and very busy! We also stopped by NPD in Ventura California to teach them a little bit about our columns, and then we went to our last stop for the week, Fusion Motorsports in Chatsworth. We could have spent the whole day there! They are very kind future friends. On Thursday our flight left at 6:45am without a hitch. Detroit was so much colder than California, but it was nice to be able to come home to our own beds!
Kellie Weaver
Outside Sales Manager
Tagged with
gnrs, grand national roadster show, Kellie's Blog
Reader Comments (0)
Post Comment
You must login to post comments.