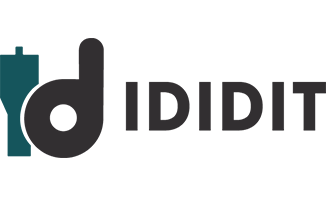 (517) 424-0577
http://www.ididitinc.com
Spring, Seminars, and More!
Spring means that cars are getting unwrapped and getting some last minute maintenance done before a new season on the road. We are having our last seminar of the year and many of our customers like to bring their car here. I have been known to give a t-shirt to those who have driven their hot rod, but I don't think there will be too many this year... (okay guys, make me pay!) We were at Autorama a couple of weeks ago. There were some beautiful cars there!  6 out of the 8 "Great 8" cars had our steering column in it, and we are very proud! Many groups from both high schools and technical colleges were touring the show Friday morning. It is so exciting to see the young people get involved in our industry! Contrary to some magazine stories, the next generation is loving it and learning it! When we were at the roadster show we saw a car displayed from Roseville High School. Can you imagine how excited a high school car guy from the Midwest would be to go to "The Roadster Show"?  I remember how excited I was and I'm old! They must have been dedicated, because there were over 20 in the class and someone had to work hard to pay for that trip. A congratulations is in order for the teacher who got them there! We are a brave group in the Midwest! Ken and I are excited to get our '37 Chevy unpacked and out of the mothballs!  One of our first runs this season is the Ypsi Area Car show in early May. The club is planning a program to honor the early club members and we got a special invite, so we will be there with bells on. In fact, the very first gentleman to ask Ken to build him a steering column (the one who started it all) was also an early club member. We would sure like to see him again and take him on a tour and show him what 30 years can do, from a simple favor for a friend. Happy Spring, have a great week, and see you at the next show.... Jane CallisonPresident   
Tagged with
autorama, jane's blog, seminar
Reader Comments (0)
Post Comment
You must login to post comments.