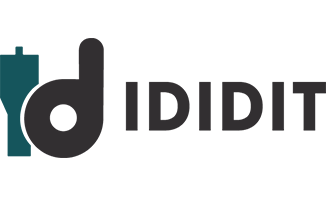 (517) 424-0577
http://www.ididitinc.com
What we love about Columbus
We have made the annual trek to Columbus at least twenty times. It?s a short, easy drive with our trailer in tow compared to the other shows we go to throughout the year. It only takes us about three hours which makes our hotel stay a day shorter (a plus since I have seen enough hotels in my lifetime.) Speaking of hotels, we stay at the host hotel for the Goodguys Nationals and the parking lot is always loaded with hot rods, and friends! We love to walk around at night and see some of the key builders with their new rides. Believe it or not, we never get tired of looking!!! Before I dive into all the other cool things we like to do while we are in Columbus I have to tell you, we do not like staying on the Ohio State Campus? we are U of M fans after all. From a woman's point of view, Easton Town Center on the east side of Columbus is a must! There is a Clarks shoe store that we can do a lot of damage in. The Crate and Barrel, Restoration Hardware, book stores, and Container Store are a few of our favorite haunts. With the stores all closing at 9 pm, it?s hard to sandwich all that shopping in after setting up our booth (work first of course), but we find a way. The shoe store has even stayed open late for us before!!! Then there are the great restaurants! We girls like the French restaurant, but our guys have had some great steaks down the street. Speaking of restaurants, the chain restaurants are all on the north end. We end up there at least once on over the busy weekend. But we have found a couple that are our absolute favorites. There is this little pub called The Old Bag of Nails on 23 that is so great. It?s a fun little place with some very tasty food. But, if you are German, you need to go to Schmidt's Sausage Haus. Wow! It is located in the historic German Village
http://www.schmidthaus.com/german-village/
. The tiny streets make it a bit challenging to drive the dually crew cab, but it?s way worth it! My advice is to go before 5 pm (they get busy!) They have wonderful authentic German food that you can either order from their buffet or off the menu. While we waited one and a half hours to be seated, I had the chance to walk through the fascinating neighborhood filled with little homes exquisitely landscaped and painted. Since we go to Columbus for the Goodguys PPG Nationals, I guess we should discuss the show! Goodguys does a great job of pulling in some wonderful street rods & street machines from around the country. Since we are busy at our booth, we don't usually have time to get to see them all in the fairgrounds, but we found a better way! On Saturday night Goodguys crowns the Street Rod of the Year and Street Machine of the Year. During the awards ceremony they tell you the story behind the build of the winners and the contenders! You get to learn the why and who of all of the builds with the added bonus of an air conditioned building! The awards ceremony is very exciting to attend and look forward to it every year. We may be biased, but we think a lot of great designers come from the Midwest! One of the other things we love about the Goodguys show is talking with new & old builders and customers. New builders who are just starting out ask some really great questions and of course we always give them the right answers! Go, have fun and we will see you in Columbus!
Jane Callison
President
Tagged with
Car show, Columbus, Goodguys, Goodguys Nationals, ididit, Ohio, travel
Reader Comments (0)
Post Comment
You must login to post comments.